Where traditional aquaculture lighting relies on filament lamps to provide illumination, LED technology provides a solid state solution offering superior energy efficiency, running life and reliability without compromising performance.
Originating from a commercial LED luminaire manufacturing background, Marine Lighting Technologies has worked closely with local salmon farms to develop energy efficient alternatives to the aging filament based lighting products. The submersible LED fish pen light is set to revolutionise livestock pen illumination by reducing operational and maintenance costs, whilst increasing reliability and productivity.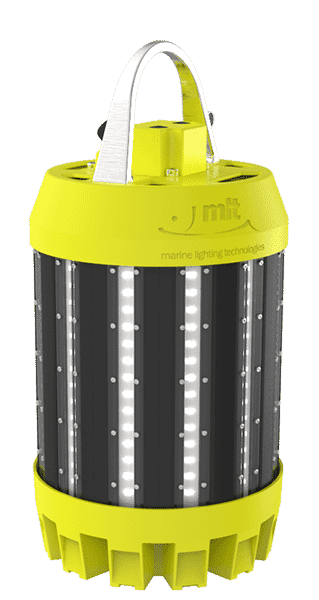 Boasting 650 watts of LED power with a running life of 50,000 hours, the submersible LED fish pen light is an ideal for replacement of 400W to 1000W metal halide lights. Light output and product life is maximised as a result of the patented thermal management system.
Marine Lighting Technologies also offer a range of submersible LED smolt and panel lights designed for installation within hatchery tanks, offering better light penetration than traditional overhead lighting systems.
Marine Lighting Technologies' clients have experienced a significant reduction in operation costs since deploying the submersible LED fish pen lights. Particularly those utilising remote fuel powered generator sets, where transportation of fuel is costly and often dangerous. Similarly, maintenance costs are reduced by removing the need to replace fragile glass lamps.
Information on Marine Lighting Technologies' range of submersible LED products can be found at www.mltech.com.au
Contact Information:
Marine Lighting Technologies
Hobart, Tasmania, Australia
Telephone: +61 3 6231 0955
Email: info@mltech.com.au
Website: www.mltech.com.au