The 17-strong management team kicked off the extensive training for their new roles with a two week course held at Kyleakin Community Hall.

Marine Harvest have been recruiting for 55 posts at the feed plant over the last few months with interest shown from both local people and all over the world. The company has so far received hundreds of applications which are currently being processed.
Kevin O'Leary, feed plant site manager, said: "Gathering the new management team together to begin their training is a great milestone in the development of the feed plant.
"We've been delighted that so many people have expressed an interest in coming to work with us at such an exciting time. This is one of the most technically advanced and efficient feed plants in the world in an amazing location and the opportunities for career development are exceptional.
"Many of the jobs available are highly skilled and we have devised a comprehensive programme of training for all our new recruits, some of it overseas gaining insight and experience into how similar plants operate."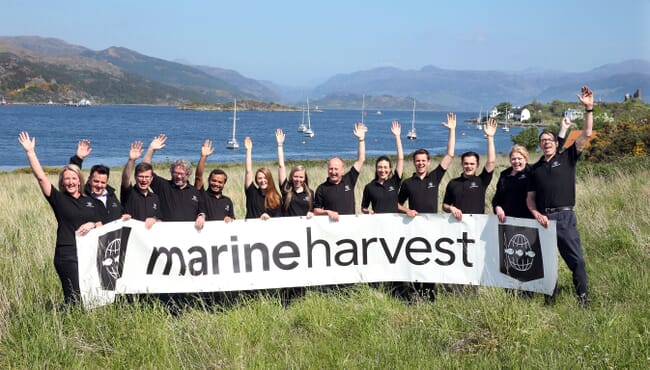 Construction of the plant is well underway with feed production due to begin in the Autumn.
As well as producing fish feed for Marine Harvest's salmon farms in Scotland, the plant will also supply Ireland, Norway and the Faroe Islands.
Recruitment for positions at the feed plant is still ongoing and more information about the jobs available can be found at www.marineharvest.com/people.