A recent literature review in Frontiers in Physiology has examined the role essential oils can play in reducing stress levels in farmed fish. Though the literature indicates that certain essential oils can improve fish welfare and have fewer side-effects that synthetic treatments, more research is needed in order to make evidence-based recommendations and ensure they are used safely.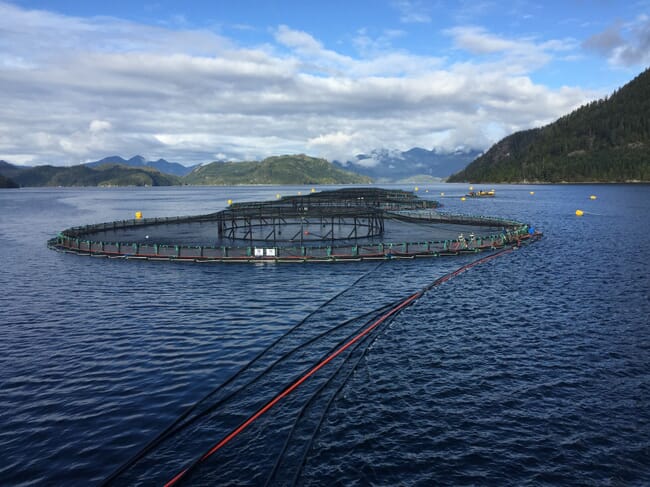 In fish, prolonged biological stress has been associated with lower levels of well-being, predisposition to disease and mortality. Unfortunately, many aquaculture practices can cause stress in fish. Evidence suggests that handling, confinement, fertilisation and transportation can cause stress reactions in various species. In light of this, researchers have assessed whether anaesthetics and sedatives can alleviate the stress fish experience during intensive aquaculture practices.
Research has demonstrated that introducing essential oils (EOs) to farmed fish (either through dietary exposure or through water) can improve health and growth rates. Since some EOs have analgesic and sedative properties, they have been used as an alternative to other medical and non-medical treatments. This research has demonstrated that the oils are not aversive to the fish, and in some cases, have fewer negative side-effects when compared to synthetic compounds. However, very little research has focused on their ability to reduce stress levels in target species.
The review in Frontiers concluded that handling and transport-related stress can be reduced by EO supplementation. However, the authors were quick to point out that the effects of EOs are highly variable. The positive effects could change depending on the oil's chemotype, the place of collection, the climate they were used in and the dose. In addition to these concerns, essential oils are highly volatile. They can easily decompose, and lose their effectiveness when exposed to oxygen, light, heat or humidity. Therefore, the authors recommend using high-quality EOs that have genetic homogeneity.
Information regarding species-specific doses or what happens when EOs are used in combination is scarce – meaning that it is difficult to give concrete recommendations on how EOs should be used in practice. The researchers concluded that further practical and economic trials are needed before EOs can fully replace current health treatments for farmed fish.
Read the full article here.