The programme is being run by Hatch, which ran the world's first aqua accelerator in Bergen, earlier this year, and the new cohort includes six start-ups - from the UK, Chile, India, Canada, and the US.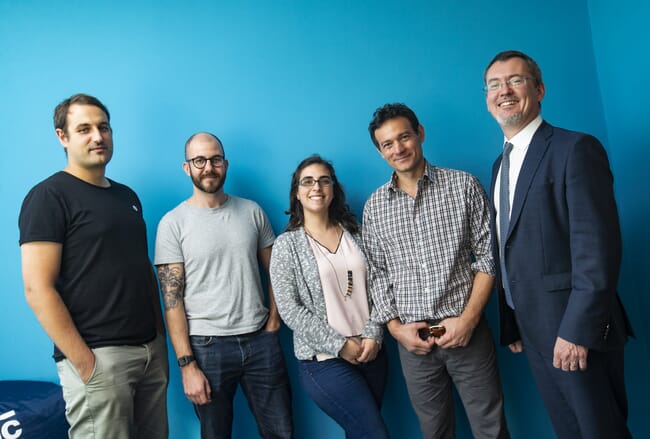 The latest programme is being supported by Bord Iascaigh Mhara (BIM), under the European Maritime and Fisheries Fund. Speaking at the launch, Jim O'Toole, CEO of BIM, welcomed the teams and said: "Bringing people together from a diverse range of backgrounds and perspectives, to look at how they can start a new business in aquaculture is something I draw great energy from. In Ireland we have a history of trying to develop innovation. The things we now take as standards in the industry were once innovations. The pioneering work that took place in aquaculture in Ireland in the 1980s, in the development of salmon production was a new and exciting technology of its time, and something that we now take as standard."
Carsten Krome, CEO of Hatch, said: "The aquaculture sector is niche, and yet this is an industry that has a lot of problems to solve. The amount of feed needed to produce a kg of seafood is the lowest in fish, that means it's the lowest impact livestock you can grow. Our main motivation for starting Hatch was to select top teams and connect those teams with expertise in funding to help them scale their businesses by getting access to early stage risk capital."
In kicking off the event Wayne Murphy, COO of Hatch, said: "The sector needs to start attracting more talent, not just aquaculture talent but technical talent to help solve the problems within the industry and Hatch seeks to act as a catalyst to drive more innovation into the industry."
The six start-ups are;
IctioBiotic: who are developing environmentally friendly and novel oral biotherapeutics based on a proprietary platform of modified food grade microbes that express specific proteins to be used as immune-stimulants and vaccines.
MinnowTech: a US-based imaging company who have developed a product which uses algorithms, AI and machine learning to measure real-time biomass and activity of aquatic species - a practical and non-invasive solution to precise measuring of size, growth and behaviour of shrimp and fish.
Savitri Aquamonk: the India-based innovation start-up brings a farm management tool that integrates operational and technical aquaculture data for farmers to better understand and conduct farming practices. In addition to insight into the water quality of each pond, their dashboard helps farmers to better manage their power consumption, inventory, personnel and financial planning.
Prospective Research: employs specific beneficial bacteria to promote an immune-response against harmful bacteria. While they already have a patented probiotic for shellfish, they are currently developing an additional two strains for the application for disease prevention in shrimp and salmon farming.
Wittaya Aqua: an AgTech data and analytics startup developing a farm production management platform to create models that increase farming efficiency by optimising feeding practices, reducing uncertainty in forecasting production and harvests, and by tracking commercially important benchmarks.
Alune: provides investors with highly competitive and liquid returns in fish and shrimp production, in farms while regenerating damaged ecosystems. Alune focuses on tropical aquaculture species, mainly of shrimp, and targets Western investors.

The intensive, three-month Hatch programme is aimed at upscaling early-stage entrepreneurs with aquaculture innovations, and includes mentorship from a global team of experts from disciplines including aquaculture, technology, finance and marketing, and access to investors.