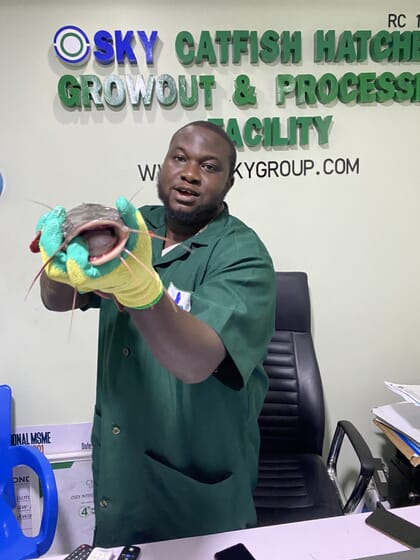 Can you tell us a bit about your background?

Osky Catfish Hatchery, Grow-out Facility is a subsidiary of Osky Integrated Nigeria Limited, in Nigeria's Ondo State. It has been registered with the Corporate Affairs Commission (CAC) since 2012 and has United States FDA approval, which empowers us to export our processed dried fish to the US. We control the entire value chain of catfish production.
I am a multiple award-winning business executive, an experienced farm management executive, an agribusiness coach, agricultural technology consultant, and a conference speaker with a strong passion for agribusiness and technology. I was trained in catfish production at the Southeast Asian Fisheries Development Center (SEAFDEC), in the Philippines and Thailand. I have worked with multiple government and private organisations – both at national and international levels – and I have also trained over 1,000 farmers in catfish production.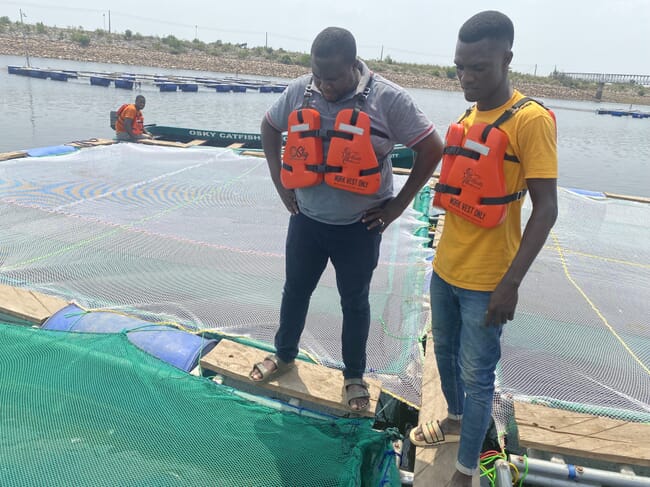 What inspired you to embark on a career in aquaculture?
With the world's growing population, there is an increasing demand for seafood. Aquaculture offers a way to produce fish and other aquatic products in a controlled environment, helping to enhance food security and reduce the pressure on wild fish populations.
What are your key focus areas?
Hatching catfish eggs into fry, fingerlings and juveniles for local farmers
Catfish grow-out for internal processing as raw materials
Catfish smoking and freezing for export purposes.
Fish sausage and burger patty production
How many cages do you have?
My farm is located at the Benin Owena River Basin, in Ondo State, and can house up to 400,000 market sized (1 kg) catfish. We have a total of 80 cages of 5 metres by 5 metres x 4 metres. Each cage holds up to 5,000 fish.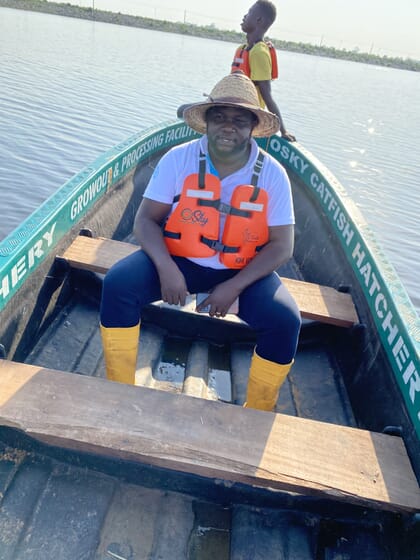 What have been the major challenges in setting up – and operating – a cage farm?
Last year August, we lost over N100million (€140,813) due to flooding, caused by a dam being opened. We were not informed about it before it was done, so we did not have any time to prepare. So, our biggest challenge is the lack of information by those operating the dam.
Preventing disease outbreaks is another key concern. Diseases can spread quickly in a confined environment and, if not properly managed, can lead to significant losses in terms of fish health and productivity. Implementing proper biosecurity measures, regular health monitoring can be challenging, as staff sometimes cut corners during their daily activities.

What's the setup in your hatchery and processing unit?
Our hatchery is located in our grow-out farm and has a production capacity of 5 million fingerlings every 2 months, with sales worth N100,000,000 (€140,813) per year. Our new processing facility has a production capacity of processing 20 tonnes of catfish into 5 tonnes of smoked products weekly, with sales worth $400,000 (€309,789) per year at the international market and N120,000,000 (€168,975) at the local market.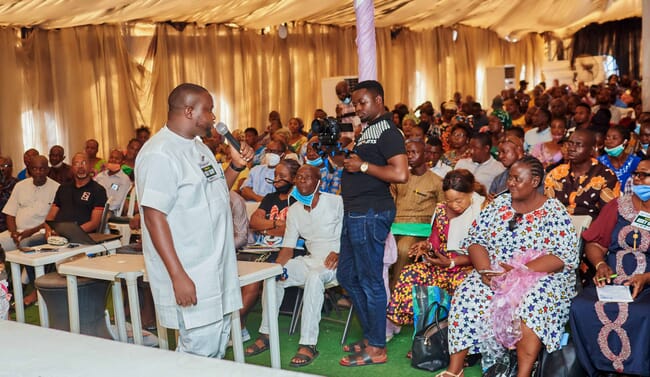 What's your typical day at work?
I generally start the day early to check the fish and the aquaculture facilities. This includes monitoring water quality parameters, such as temperature, dissolved oxygen levels, and pH to ensure optimal conditions for the fish.
I normally then prepare and distribute the appropriate feed for the fish. The type and amount of feed may vary, based on the fish species, age and growth stage. I also monitor the feeding process to ensure that all fish are receiving sufficient nutrition.
Another priority is to inspect the fish for signs of disease, parasites, or any other health issues. If any health concerns are identified, take necessary actions, which may include administering treatments or consulting with a veterinarian.
Maintenance of water circulation and aeration systems to keep the water clean and well oxygenated is important and I often perform routine water exchanges or treatments as needed to maintain water quality.
Conducting regular maintenance, record keeping, grading, harvesting and marketing are also regular activities for me.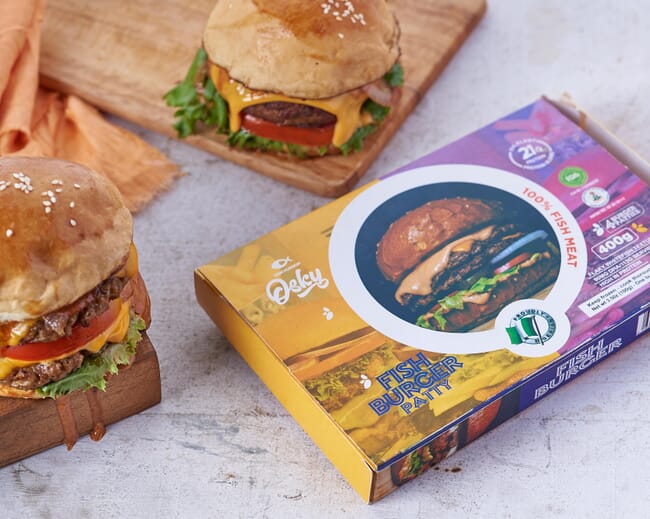 What's your biggest achievement to date?
Becoming the first fish farmer in Africa to produce catfish sausages and burger patties.
Are there any individuals or organisations that have particularly helped you?
Yes, family and friends helped by supporting me financially when the business was newly founded.
What's your ultimate ambition in the aquaculture sector?
To make the aquaculture industry in Nigeria fashionable and attractive to young people. Today, young people don't see farming as something they should even think about. They look at farmers as very poor and simple people. I am trying to ensure that when young people come to the farm they have fun and will take fish farming up as a career.