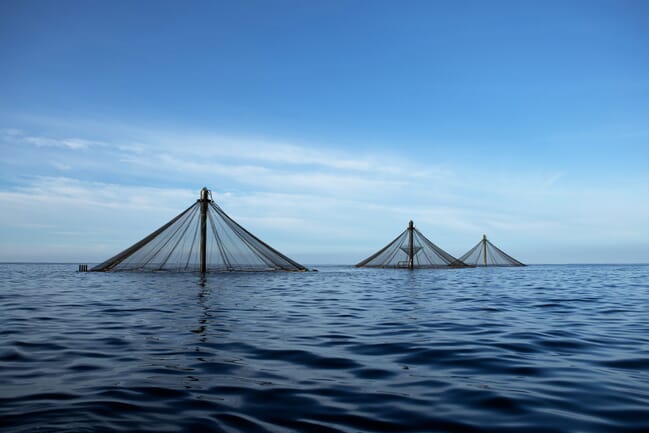 Leading aquatics solutions company Innovasea performed extensive consulting and site selection work for Petros, which plans to use the company's submersible SeaStations and other technologies to raise northern red snapper – a high value species with strong demand in the US, but a limited and seasonal supply that comes entirely from the fishing industry.
"This is an important project for the country and the region and we're confident that our open ocean expertise and our proven egg-to-harvest approach to fish farming will help ensure its success," said Langley Gace, Innovasea's senior vice president of business development, in a press release.
Built over three phases, once complete the open-ocean fish farm will feature 16 SeaStations and a land-based hatchery and employ close to 100 local team members. Future growth will target 9,000 metric tons of biomass with goals to diversify species and expand into seaweed cultivation.
"We are fortunate to have a strong partner in Innovasea, an industry leader in open ocean farming with proven experience with warm water species such as red snapper" added Gunnar Bracelly, Petros' founder and president. "Being able to rely on Innovasea's full-service capabilities enables our team to focus on implementing the bold vision of diversifying the Aruban economy and becoming the catalyst for an aquaculture revolution throughout the Caribbean region."
Creating a vibrant aquaculture industry will help Aruba diversify its economy, which relies heavily on tourism, and strengthen its food security profile. Along with its export market to the US, Petros will also market its fish to the many cruise ships that dock in Aruba, which will support the cruise industry's effort to reduce its carbon footprint by sourcing fresh seafood from local sources.
Petros is looking for additional investors for the project and is open to both equity and debt financing for the initial stage. For more information, contact Gunnar Bracelly.