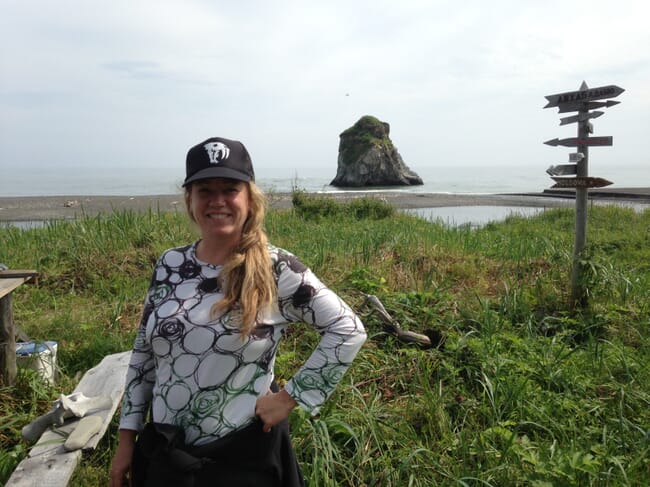 Seafood and Gender Equality (SAGE) and the International Organization for Women in the Seafood Industry (WSI) have introduced the gender equality dialogues at this week's GOAL conference.

The initiative "offers leaders in the seafood sector the opportunity to align on the key barriers to gender equality across the sector, make measurable and actionable commitments, and leave equipped with the tools and information to drive tangible, enduring change".
SAGE and WSI, NGOs focused on gender equality in the seafood sector, will lead a cohort of industry leaders through a series of virtual meetings over the course of approximately one year, rooted in spirited pre-competitive collaboration amongst companies and organizations.
"We are very excited to launch the Gender Equality Dialogues in partnership with WSI," said Julie Kuchepatov, founder of SAGE, in a press release.
"SAGE and WSI are also collaborating pre-competitively to build the most robust program as possible in order to eliminate redundancies and confusion in the sector. By uniting, we are showing that this is an important issue that we all must address collectively," she added.
The programme will start with a primer on key issues and information and experience-sharing amongst participants. It will then progress to alignment on challenges, priorities, and commitments to action before collaboratively determining and adapting guidance and tools that participants can use to implement commitments while measuring and monitoring their progress.
The gender equality dialogues are for anyone who recognises that the industry has a gender inequality problem, but isn't sure of the various, multifaceted ways that it exists.
According to the organisers, the programme "is perfect for those who are ready and willing to do the work, but desire accountability, a clear structure for jumping into action, and tools to support implementation of commitments".
They are also looking for producers to join the dialogues.
As Camille Cherques, managing director of WSI, explains: "It is important to include from the onset every seafood stakeholder around the table to make the dialogues a two-way exchange, to understand better issues and to increase diversity, collective creativity, and innovation. The idea for the dialogues originated from the conclusions of a global survey conducted by WSI in 2018 which showed the gap of knowledge on the issues in the sector so we are very happy to partner with SAGE so that it becomes a tangible project, starting in North America."
The Gender Equality Dialogues, scheduled to start mid-2023, are funded by Builders Initiative, the David and Lucile Packard Foundation and the Walton Family Foundation. The Walton Family Foundation and Sea Pact funded the initial development.
When asked about funding the project, Sam Grimley, executive director at Sea Pact, said: "Sea Pact wants to be involved in issues leading to transformational change and helping to establish a dialogue on gender equality in seafood is one clear way we can help strengthen the industry."