Sponsor message
Are you trying to break into aquaculture industry or already working in the field and looking to gain additional expertise for career development?
How to handle fishing gear responsibly
A new scheme has been launched on the south coast of England to recycle old fishing nets and fishing gear to prevent it from going to landfill or from being abandoned.
The scheme has been launched by the sustainability manager of Newhaven seafood supplier, MCB Seafoods, Harry Owen.
It allows the fishermen in ports such as Newhaven, Shoreham and Eastbourne to deposit their end of life fishing gear on the harbours for it to be collected and then sent for recycling.
Previously, the fishermen would have to pay for the nets to be taken away to go to landfill costing them about £300 each time.
The scheme on the south coast of England is part of a larger project that also includes recycle g facilities at fishing ports such as Peterhead, Ullapool and Fraserburgh in Scotland as well as in ports in Denmark and southern Sweden.
Mr Owen, who joined MCB Seafoods a year ago as sustainability manager as the company was expanding and facing increasing pressure to ensure high environmental standards.
The company trades in 20 different Friends of the Sea certificated species and has become a part of the sustainable seafood coalition, which includes large companies such as Youngs and retailers Sainsbury and Tesco.
Part of the Friends of the Sea certification process is to ensure that all the supplying fishermen tag their nets and Mr Owen said that by joining the Global Ghost Gear initiative it became apparent that action was needed to handle the large amount of old fishing gear that was simply being sent to landfill.
"There wasn't a scheme that gets rid of end of life fishing gear," Mr Owen said.
"It just goes to landfill and there is a significant cost to the fishermen."
Mr Owen established a partnership with a company in Denmark, Plastix Global that had started to recycle the nets and rest of the gear.
He said that while some companies will recycle the nylon, Plastix is the only one that recycles virtually all the material.
He added that there are very few companies that will take on this recycling work and some fishing industries as far away as British Columbia in Canada have to send their materials to Eastern Europe for recycling.
Now, the fishermen on the South coast of England can leave they waste nets in special areas in designated ports and the material will be collected free of charge to be recycled.
Mr Owen said that the response from the fishermen has been positive, but it has been difficult to communicate the benefits of the scheme to everyone and to spread the word.
He hopes, eventually, to open more collection points in other ports along the south coast.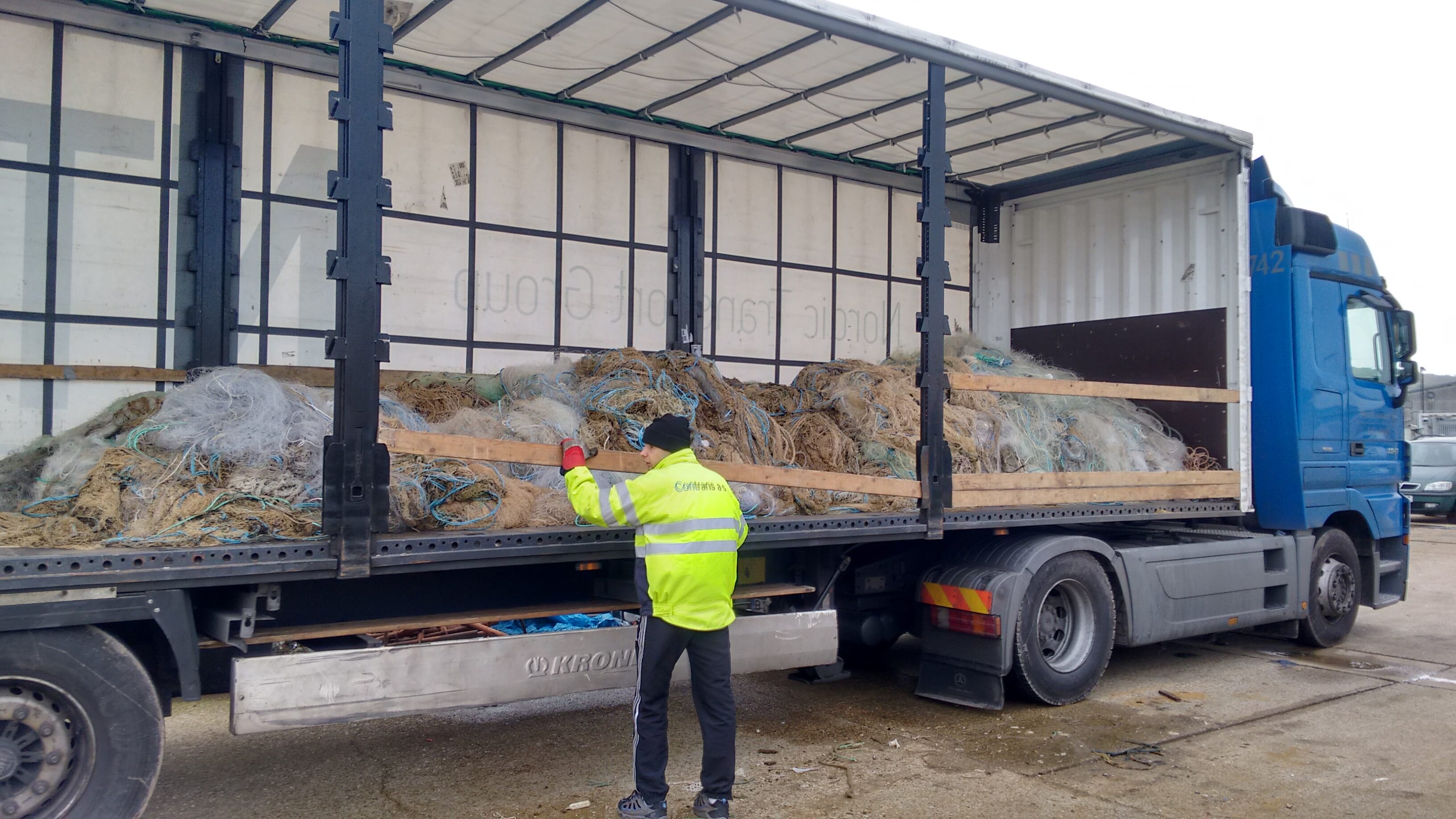 All the old nets are shipped to Plastix in Denmark where the different nylon and plastic materials are broken down and made into materials that can be reused.
According to Jacob Falsig, the director of Plastix all the materials can be recycled except the typhoon wires in the nets.
And the recaptured materials go to make products such as nylon socks, skateboards, and Lego bricks.
The Danish operation has a capacity to recycle 12,000 tonnes a year and is in the process of doubling its size.
Mr Falsig said that he hopes to see most of the UK taking part in the scheme and already he has established it in the fishing ports in the Baltic region.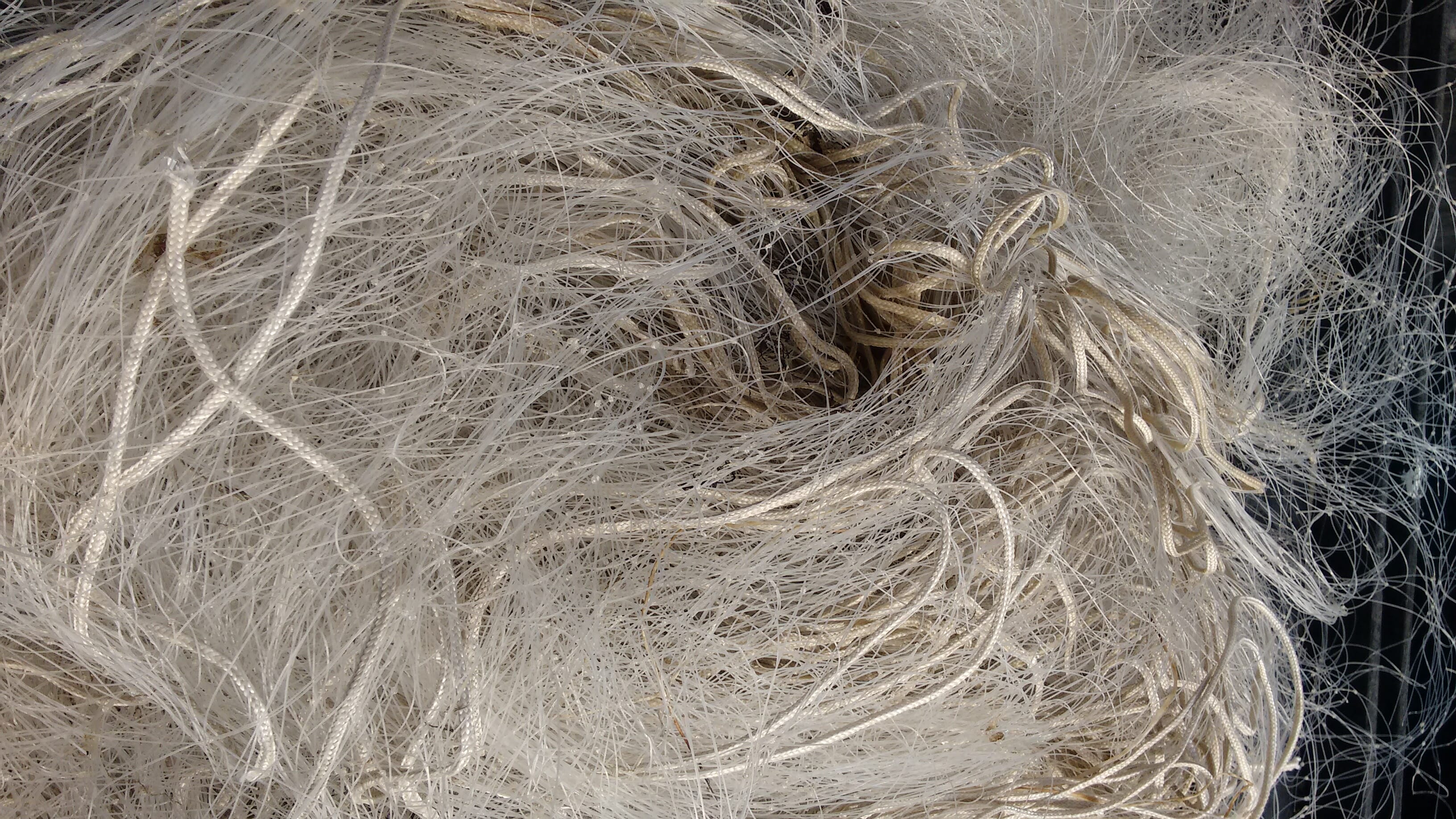 He is hoping to be able to find a method of recycling the material from old nets from the fish farms in Norway, but at present there is a problem in separating the copper from the nylon in the aquaculture nets.
However, he expects to be recycling old fishing material from the Norwegian fishing fleets this summer.
He said that his company, which is a clean tech company, provides certificates for the fishermen to help them show that they are acting sustainably and responsibly.
"We have had a very good response from the fishermen," Mr Falsig said.
It is important that they are seen to be handling their gear responsibly and in the right way.
"All the fishermen in the ports and the fishing groups think it is a good idea."
Sponsor message
UMass Sustainable Aquaculture Online Courses Aquaculture is an increasingly important source of safe, nutritious, and sustainable seafood for people worldwide. Globally, aquaculture production must double by 2030 to keep pace with demand. These increases in demand for aquaculture products, food security considerations, and job creation have generated an increased need for skilled workers.
Discover how you can be part of this rapidly expanding industry.