Sponsor message
Are you trying to break into aquaculture industry or already working in the field and looking to gain additional expertise for career development?
How saline conditioning in post-smolts can help prevent winter ulcers
Smolt that have been kept in brackish water for two weeks in their hatcheries before being transferred to marine nets pens are less susceptible to skin ulcers caused by Tenacibaculum.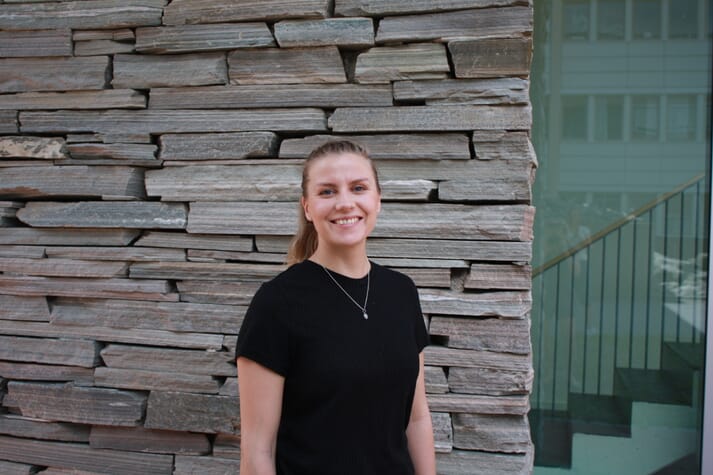 So concludes new research organised by Cermaq R&D and the University of Bergen (UiB), which tested various smolt production strategies in relation to Tenacibaculum susceptibility.

Normally, post-smolt are transferred directly from fresh water to seawater shortly after smoltification. Other strategies include keeping the fish in fresh water for longer periods, or adding saltwater before transferring them to the sea. In connection with these trials, Nofima took samples of smolt before and after infection. This was done to investigate what happens in the skin when fish are infected.
The trials were carried out at the Industrial and Aquatic Laboratory (ILAB) in Bergen. After the fish were smoltified, post-smolt weighing 70 grams, 100 grams and 150 grams - in both fresh water and in brackish water (26 parts per thousand of salt) - were transferred to seawater and infected with the Tenacibaculum bacterium.
Sponsor message
UMass Sustainable Aquaculture Online Courses
Aquaculture is an increasingly important source of safe, nutritious, and sustainable seafood for people worldwide. Globally, aquaculture production must double by 2030 to keep pace with demand. These increases in demand for aquaculture products, food security considerations, and job creation have generated an increased need for skilled workers.
Discover how you can be part of this rapidly expanding industry.
The team, which was led by UiB researcher Marte Fredriksen, used various histological tools to investigate where in the tissue the bacterium was located. The scientists also wanted to find out how the infection starts and what might affect it.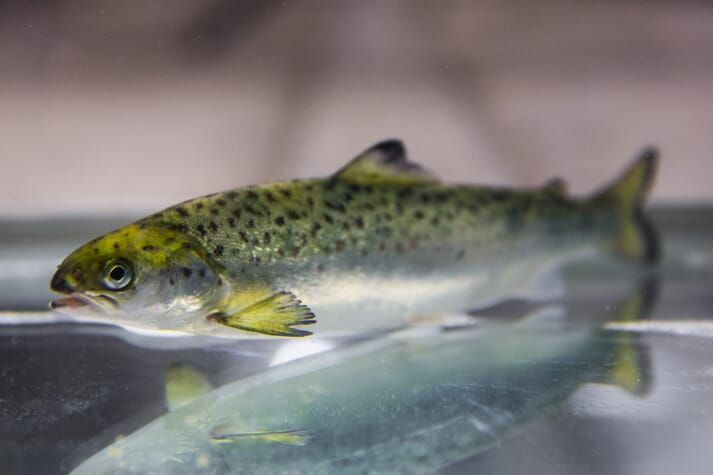 More tissue damage in freshwater fish

The study showed that the skin of salmon farmed in freshwater developed differently compared to the fish reared in brackish water. The surface of the skin of the freshwater salmon was also weaker than the skin of the brackish water salmon when transferred to seawater, explains Christian Karlsen, a fish health scientist at Nofima, who was Fredriksen's supervisor:
"The most obvious effect was more damage to the epidermis of the freshwater fish, which worsened when the fish became infected. By putting this in context with the trial's mortality rates, we believe that the transition to full-strength seawater is a greater strain on freshwater fish than on brackish water fish.
"This suggests that the fish can be acclimatised to seawater by keeping them in brackish water before transferring to seawater, therefore reducing the risk of tenacibaculosis."
Structural skin differences
Studies of the smolts' gene expression involving the different water qualities showed that the skin seems to prioritise immune defence responses at the expense of cell and tissue maintenance and development.
"The low-salinity fish are most likely better at mobilising their immune systems when they come into contact with the bacteria. The freshwater skin is slightly in shock and can't gather itself to respond well enough in order to cope with the bacteria," believes Karlsen.
Can the industry adapt production?
Cermaq R&D is the project's work package manager and industry partner, and Cermaq's Sverre Bang Småge will put the knowledge about water quality and ulceration into production.
"This project adds further strength to the hypothesis that prolonged time in purified seawater before transferral provides a number of benefits, both during the land phase and also later on in relation to the performance, health and welfare of the fish," says Småge.
"One of the most important things in order for the fish to avoid infection is that the skin is intact, and we can influence that," says Karlsen.