So argued members of a distinguished panel of researchers during a special session of Aquaculture 2019 in New Orleans on 10 March – a session that offered some hope that diversification could help the country expand its marine finfish production and to reduce its $15 billion seafood deficit.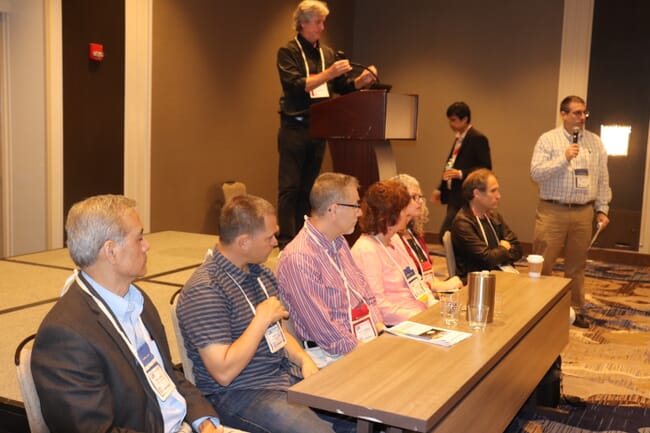 Eric Saillant from the University of Southern Mississippi's Marine Aquaculture Centre, outlined the potential and pitfalls facing tripletail production, noting that "current data suggest that tripletail could become a successful species for commercial marine aquaculture, assuming that bottlenecks in the hatchery [phase] can be overcome."
Elizabeth Fairchild, from the University of New Hampshire, spoke about the strong potential offered by the spotted wolfish, which "has a very strong and desirable characteristic in that it can be raised intensively, it's being done commercially. One company in Norway is on the brink of commercialisation, and [a new one is due to be established shortly] in Canada, in Quebec. It is a very desirable fillet product, and has a high price in high-end restaurants."
"It can be an appealing species to cultivate because it tolerates very high stocking densities. Life history cycles have been completed in captivity successfully... and can undergo manipulation when it's out of season. It does not require a live feed, much like salmon. It has very large eggs and a long incubation period. So basically, there's no larval stage, so to speak. So it's a relatively easy species to cultivate, it would have a pretty big market here in the US," she added.
Fairchild also touched on lumpfish, which – she pointed out – are not currently produced in the US, despite the market for them to be used as cleaner fish in the country's salmon farming sector.
"The sea lice is the number one commercial restriction for salmon sea-cage farming, especially in Maine. It is a very costly parasite to deal with. Moving into cleaner fish seems to be the best effective way to handle it environmentally, and lumpfish satisfy that in cold water regimes," she observed.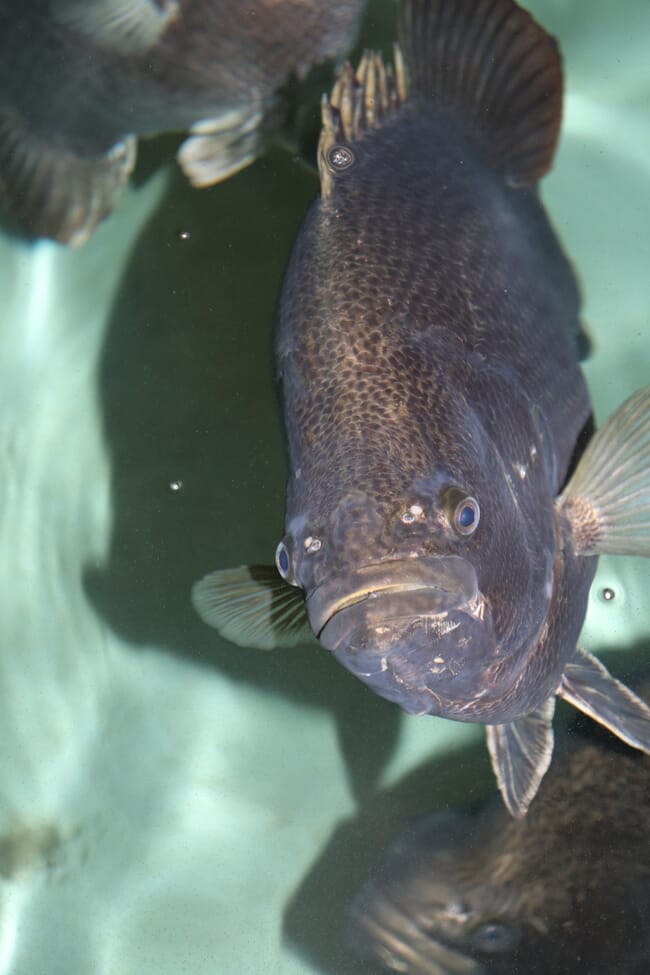 Kevan Mayne from Moat Marine Laboratory argued that greater amberjack has "enormous potential", once challenges such as broodstock conditioning protocols are established.
"Beyond that, once you get into the larval rearing, and grow-out of that fish… especially if you're doing it in cage systems, it looks like its going to be very straightforward," she explained.
Reg Blaylock, from the University of Southern Mississippi, spoke about spotted sea trout.
"We have optional protocols for every stage of development, but we don't know what much yet about the grow-out stage, so there's work to be done there," says Blaylock, who currently runs programmes dedicated to restocking this species in the Gulf of Mexico.
Kevin Stuart, who is involved in a 10-year project on California halibut production at the Hubbs-Seaworld Research Institute, said: "We're there in terms of rearing and production. I'd say that the bottlenecks are in growth and trying to meet that market size [2 kg] sooner than three or four years," he said, in order to "compete with the olive flounder, which would be the biggest competitor in the market in California".
In order to achieve this he spoke of the need to ensure all-female production, as the females grow much quicker than males.
Harry Daniels, from North Carolina State University, spoke on the summer flounder and the southern flounder. And, like Kevin, pointed to the sexual dimorphism of these species being the biggest obstacle to overcome.
"The females grow so much faster than the males. In a combined population, the males tend to drive the overall population growth rate down. So, having an all-female population would be very helpful. It's a very difficult thing to achieve though," he conceded.
The panel members were in agreement that investment was required across the board to allow their research to free the bottlenecks and to push these species from experimental to the commercial levels of production.
However, where this was likely to come from was harder to establish, and the session ended with the reflection that perhaps it could perhaps be best for state and federal agencies to focus their funding on three of four species that offered the most hope.