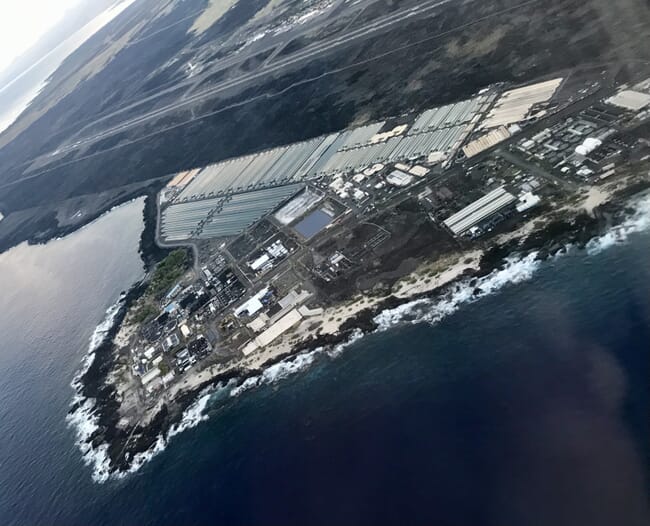 The State of Hawaii has decided to make a concerted and collaborative effort to raise its visibility in marine aquaculture, in order to capitalise on the commercial opportunities and be at the forefront of innovation in the growing industry. To scope and demonstrate Hawaii's potential in this context, Hatch interviewed a wide panel of stakeholders across the Hawaiian ecosystem and beyond.
It sees shellfish and seaweed aquaculture as having particularly high potential. As forms of restorative aquaculture, these types of food and biomass production require minimal feed, freshwater or land. What's more, restorative aquaculture projects have the potential to go a step beyond impact reduction and can actually improve water quality, remove excess nutrients from their immediate environments, mitigate climate change and provide new habitats – all factors that create healthier ecosystems for marine life, while also providing new opportunities for economic development.


What makes Hawaii well positioned and suited for restorative aquaculture activities?
A strong cultural foundation – as aquaculture has indigenous roots through the fishpond practices and the islanders have a high rate of seafood consumption.
Unique geographical advantages and a favourable climate, with high levels of productivity and biosecurity, due to the archipelago's isolated location.
An existing R&D infrastructure and sophisticated research community.
From 2022 and beyond, the report reveals how the State of Hawaii can set an example in climate change mitigation, by using restorative aquaculture as a nature-based solution to rejuvenate coastal habitats, indigenous culture and improve food security, while providing more employment opportunities in a sustainable ocean economy.
Currently, regulatory barriers and waterspace limitations, knowledge gaps of native species, cultivation processes and market potential, as well as lack of risk capital hinder the development of this new blue economy sector.

The report concludes with a number of targeted action areas to put this emerging sector on the right track.
Optimise governance framework to reduce regulatory hurdles.
Coordinate and support early stage research to close knowledge gaps.
Support existing, new and aspiring farmers, practitioners and entrepreneurs and promote cross-sector collaboration to accelerate innovation.
Use knowledge from R&D to develop value chains and high value markets.
Develop a workforce and capacity building plan that includes diversity, equity, and inclusion.
Raise awareness on the benefits and potential beyond the aquaculture community.
As a next step, a dedicated task force consisting of at least one representative from the private, public, risk capital, academia, and non-profit sector should be convened and address a number of initial action areas suggested in the report.
Hatch is building upon a previous three-year successful accelerator and investment program from 2019 - 2021 and looks forward to nurture and support more innovation in Hawaii in this context. In its next phase of development, Hawaii will be designated as Hatch's global headquarters for all its accelerator and innovation studio activities as it builds out its team and resources at its offices at NELHA on the Big Island.