Guaranteeing better growth rates
By offering fish producers a guaranteed 5 percent improvement in growth rates and improved feed conversion ratios (FCRs) GenetiRate looks set to be one of the most talked about emerging aquaculture companies of 2019.
A spin-out from the University of Arizona, GenetiRate has developed a patented technology that allows users to establish how well fish and shellfish are likely to grow while still at an embryonic stage. The technology enables users to assess the metabolic rates of any fish ova or mollusc spat. Using metabolic rate as a sorting variable, the researchers have shown that fish ova with a high metabolic rate grow faster, while mollusc spat with a low metabolic rate grow more quickly.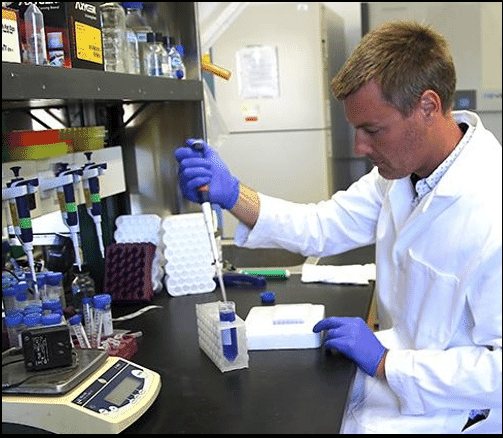 "We were surprised by our results, because in humans, individuals with higher metabolic rates tend to weigh less. As an example, exercise increases energy expenditure and induces weight loss." says Dr Benjamin Renquist, the company's founder, who made the discovery when conducting research into zebrafish.
Dr Renquist developed this test during his post-doctoral research fellowship focused on development of a whole animal, high-throughput test for insulin sensitisers in zebrafish at Vanderbilt University. He was then able to apply the technology at the University of Arizona, where Kevin Fitzsimmons alerted him to the fact that his discovery could be huge for tilapia producers. The United States Department of Agriculture (USDA) agreed and provided competitive grant funding in excess of $500,000 to apply this technology in production aquaculture species.
Renquist's work soon attracted the attention of fellow Tucson resident Chaz Shelton, who ran a local family-owned aquaponics company and had been busy producing tilapia and leafy greens, as well as dabbling in investments.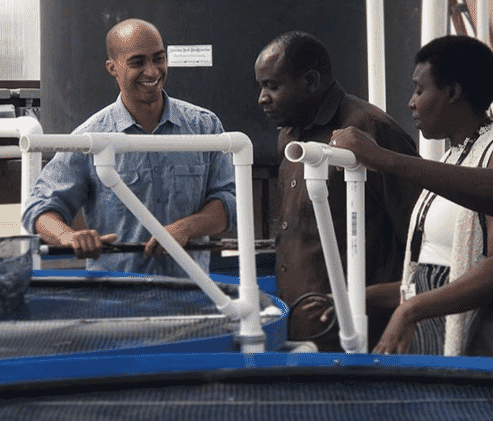 "It was a real no-brainer, from both an investment and impact point of view, and I knew that it was a technology that the aquaculture sector could use," reflects Shelton, who brings both commercial aquaculture and investment connections to GenetiRate and is now its CEO.
Shelton says that GenetiRate is not currently looking for investment, having secured over $500,000 in research funding to data from organisations including Hatch, the aquaculture accelerator. Meanwhile they are hoping to secure SBIR and research funding from US government agencies, which will enable them to develop over the remainder of the year.
"We've got market validation through our early adopters – having taken part in commercial pilots with established oyster, trout and tilapia producers. So our main goal now is automation, we can currently test 10,000 eggs a day – but we're looking to test at least a million a day per machine to make it commercially applicable to producers. We think we can do that in the next month or two and we then need to build a sales force," Renquist explains.
Customers can currently choose between three services: in-house testing, on-site testing and skeletal muscle sampling. For the in-house testing, customers will ship their fish eggs or spat to GenetiRate's laboratory for testing. The buyer chooses their selection stringency, and that percentage of the top individuals is shipped back to them after testing. On-site testing, meanwhile is preferred for those species that are not amenable to shipping and have biosafety concerns.
"We can adapt to our customer's demands, but generally speaking broodstock companies will look to retain the top 5-10 percent of ova or spat, while producers are likely to eliminate the bottom 25-50 percent," Renquist explains.


GenetiRate is also hoping to increase its profile, which is another reason they plan to join the next cohort of Hatch – who they were introduced to by a mentor in Rabobank.
"We want to become a billion dollar company and go international – by joining Hatch, in three months we can get exposure across the entire world. It's the perfect platform," says Shelton.
"We're aiming to reach $1 million in revenue by the end of 2019 and are going to concentrate on the salmon and mollusc sector to get there," Shelton explains. "Although that is our go-to-market focus, we are looking to work with other species too – including trout, abalone, cobia and catfish," Renquist explains.
The company is clearly not lacking in ambition, but their targets may be achievable given the level of interest that they've already generated – interest no doubt piqued by the fact that they have backed up their claims with a guarantee.
"If we don't improve the growth rates of salmon, trout or tilapia by at least 5 percent we offer producers their money back, while for molluscs we offer at least a 20 percent improvement," Renquist explains.
While finfish with higher metabolic rates grow more quickly, it's the other way round for bivalves.
"Oysters with low metabolic rates grow more quickly because they are wasting less energy for salt and water balance. By using less energy for that they put more energy toward growth," Renquist explains.
Given GenetiRate's guarantee it's not surprising that they've generated plenty of attention in the sector.
"We've already got paying customers, including Hawaiian Shellfish, and everybody's interested – producers, genetics companies and even feed companies – and want to know how and where they can apply the technology," says Shelton.
Meanwhile they are also setting up a separate company to investigate the use of skeletal biopsies to assess growth rates in the terrestrial livestock sector.
"The small seed round has put us in a fantastic spot to branch out, we're about to turn the corner," Shelton enthuses.