The virus is extremely virulent and shrimp farmer Wu Jinhong told the South China Morning Post, "The infection rate and lethalness of the virus are terrifying. It only takes two or three days from detecting the first infection for all shrimp in the pond to be killed."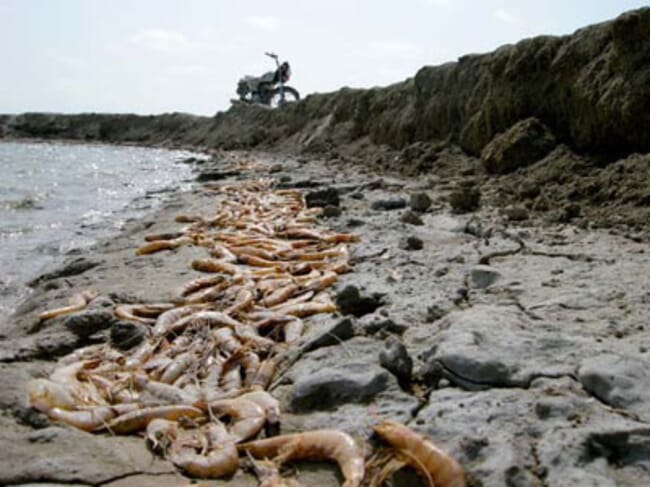 The virus has been impacting both Pacific whitleg shrimp (Litopenaeus vannamei) and giant river prawns (Macrobrachium rosenbergii), causing their shells to become reddish in colour, then soften and it has been reported to spread rapidly to surrounding ponds.

Previous outbreaks of the condition, which was first detected in China in 2014, have eased with the onset of summer, when water temperatures have topped 30°C.
"This virus is horrifying shrimp farmers, like avian flu did to poultry farmers and African swine fever to those raising pigs," Dai Jinzhi, who found out recently his six hectares of ponds were infected, told the South China Morning Post.
After he was forced to drain his enclosures to fallow them and remove the disease only 200 kg of the 3,700 kg were left alive - in financial terms a loss of more than 100,000 yuan (US$14,000).
While new infections are thought to occur mainly through water, many farmers are reportedly concerned over human vectors too, and are trying to keep visitors, including family members, away from their ponds.