The GSI is a leadership initiative established by global farmed salmon producers whose aim is to make the industry more transparent and sustainable.
In just over a year, the GSI has added a further three companies to its membership and is continuing to work with Biomar, EWOS, Skretting, the World Wildlife Fund (WWF) and the Food and Agricultural Organization (FAO) of the United Nations to make developments and commitments to fighting sea lice, sourcing sustainable fish feed and to ensuring transparent reporting and sustainable farming.
Reflecting on the successes so far, Mr Hindar stated that the GSI has generated a major shift in how the industry operates and, whilst its goals are ambitious and challenging, the optimism and confidence from within GSI in reaching them is extremely strong.
"It makes me proud to be part of an industry willing to commit to finding solutions together in order to ensure we can achieve our goals. I think our members, partners and those following our story have recognised that we are truly committed and starting to make real change – and that has been inspiring for everyone involved," said Mr Hindar.
Mr Garcia added: "I am most proud of being capable of generating a momentum on the awareness and convenience of focusing on sustainability of our industry."
The challenge is major in the next 10 years, but collaboration is starting to see tangible improvements and outcomes, he added.
Maintaining Healthy Levels of EPA/DHA
As part of the move towards sustainable salmon farming, it is important that fish meal is sourced in a sustainable way and/or that alternative sources of important omega 3 fatty acids are identified.
With an increasing amount of farmed fish to feed, the GSI is already committed to sourcing feed from sustainably managed fisheries through its Aquaculture Stewardship Council (ASC) certification and is also exploring research into EPA+DHA rich feed from fishery by-products, algae, fermentation and specialised crops.
"Securing alternative and sustainable sources of EPA/DHA is a priority action for GSI's feed and nutrition taskforce as we look to reduce the industry's dependence on fish meal/fish oil while retaining the healthy benefits they provide," commented Mr Hindar.
"The taskforce is currently looking at a number of different alternatives from using by-products to specialised algaes," continued Mr Hindar.
The GSI has already started a study with the FAO and the International Fishmeal and Fish Oil Organization (IFFO), in line with the FAO's 'Zero Waste' initiative. This study aims to map the global availability and access of existing fisheries by-products which can be used as alternative sources or as supplements of EPA/DHA.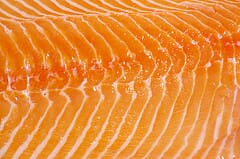 The industry continues to reduce the amount of fish oil it uses by exploring and improving the feed conversion ratio (FCR) of salmon production, and this is something the GSI will be looking at more closely into in 2015.
Overall, GSI has been managing the feed challenge holistically as an industry and with valuable input from its feed associate partners, explained Mr Hindar.
"By approaching this issue together, we have access to all the information available and we are confident we can find the best alternative for long-term success and sustainability for the industry's future," he said.
"The solution is not yet there, but once GSI envisions it closer, we will promote its use with our members," added Mr Garcia.
Fight Against Sea Lice
Sea lice are currently one of the biggest problems that the salmon farming industry faces. When the GSI arose, it noted that disease management and improved biosecurity needed to be optimised in order to support a sustainable industry.
"The issue of sea lice remains a priority for the entire global industry, and we acknowledge that if we are to make progress we need to address the challenge collectively," explained Mr Garcia.
Throughout 2014, the members of GSI have worked together, sharing experiences at workshops, to develop and coordinate implementation of the latest best practice management practices in a hope to reduce and control sea lice numbers.
In particular, very promising results have been seen in Chile where the implementation of these best practices helped to reduce sea lice numbers in 2013/14, said Mr Garcia. Chile is now reviewing the potential of cleaner fish as a sea lice reduction method.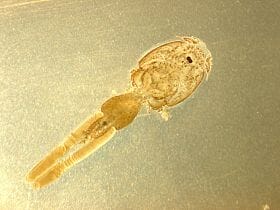 With this promising start, the GSI will continue to look for further improvements and solutions in order to have even more control over sea lice, added Mr Hindar.
Another area where great progress is being made is in the reduction of chemical use. Mr Garcia noted that this has been a high priority area for the biosecurity taskforce and that the development of non-medicinal approaches to disease management will remain a focus of members' investment.
Although farmers are being encouraged to reduce chemical inputs, it is important to note however that only minimal amounts of chemicals were/are being used, and these are for the health and welfare of the fish.
"Reducing chemical-inputs and focusing on non-chemical strategies as a means of better managing sea lice and other disease represents true progress and sustainable innovation in addressing one of the industry's most serious and persistent challenges," said Mr Garcia.
The biosecurity taskforce, comprised of representatives from all companies, held a workshop, prior to the October 2014 AquaSur conference in Chile, to share and review non-chemical management practices and approaches so that their prospective use can be evaluated.
This work into non-medicinal approaches will continue into 2015. "For 2015, a major component of the knowledge and best-practice sharing across GSI is based on non-medicinal approaches. We hope we can make significant progress in identifying the most successful of these strategies and then begin to increase their use across farms," said Mr Hindar.
Continuing Progress Throughout 2015
Looking to the GSI's aims for 2015, Mr Garcia stated that there must be continued work and partnerships in all of the GSI's aim areas and for more farms to become certified by the ASC- making progress towards the goal that all GSI members must be certified to ASC's standard by 2020.
"Now that the groundwork has been laid and the major areas defined, in 2015 we need to deepen and strengthen the work and progress on sea lice solutions, sourcing sustainable marine ingredients for feed and working towards the ASC standard," said Mr Garcia.
"We also hope to maintain our partnerships with organisations like the FAO, WWF and Rabobank, as these partnerships help us remain aware of other projects and initiatives that align with GSI's goals, and support us in moving in the right direction."
The GSI is also preparing to launch a new public-facing reporting dashboard in 2015. The dashboard will document GSI's progress towards key environmental and social indicators, as well as tracking progress towards the ASC standard. Although change will not be met overnight, it is still important that stakeholders are involved and can witness progress.
"Transparency in reporting and communications is another key area of focus for GSI – we're actively working towards a more open dialogue where our progress and challenges can be shared, and realistic expectations can be set," said Mr Hindar.
The GSI dashboard will be publically available on the GSI website and will provide clear and easily understandable information on company and regional performance against a number of key environmental and social indicators, explained Mr Hindar.
Mr Garcia added that the launch of the dashboard will be a major milestone for the industry and that it will be a real game-changer in the level of openness of reporting which will be available.
"This will be the first time that industry stakeholders and the public will have open access to important data representing the vast majority of the global industry, and we don't think there is any other food production industry which is reporting to this extent," Mr Garcia concluded.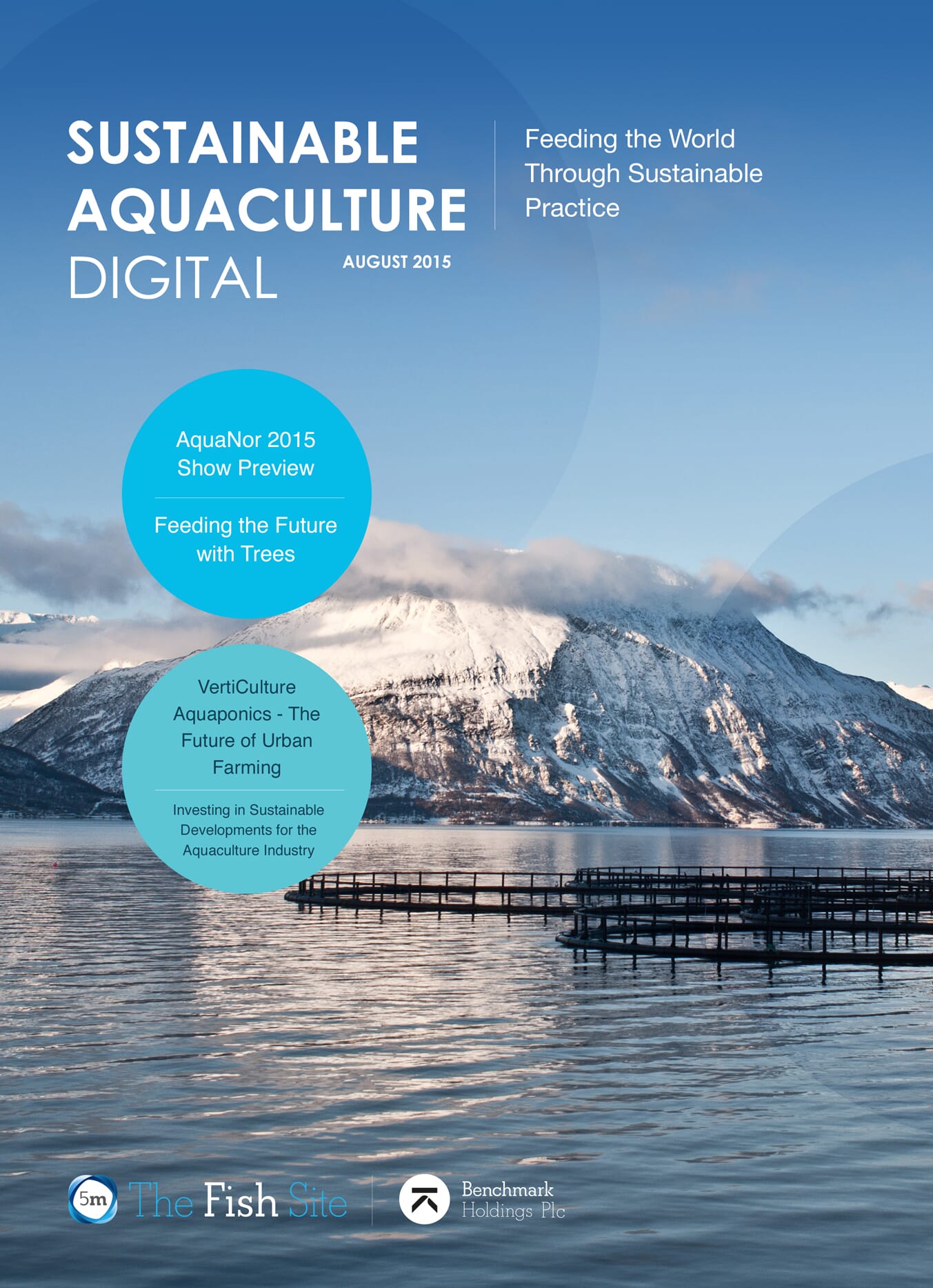 This article was taken from the February 2015 Sustainable Aquaculture Digital. To sign up for the August 2015 edition, please click here.