As part of these plans, the company aims to increase production to at least 30,000 tonnes of salmon over the next seven years – compared to about 6,000 tonnes in 2017 – to become one of the world's top salmon producers.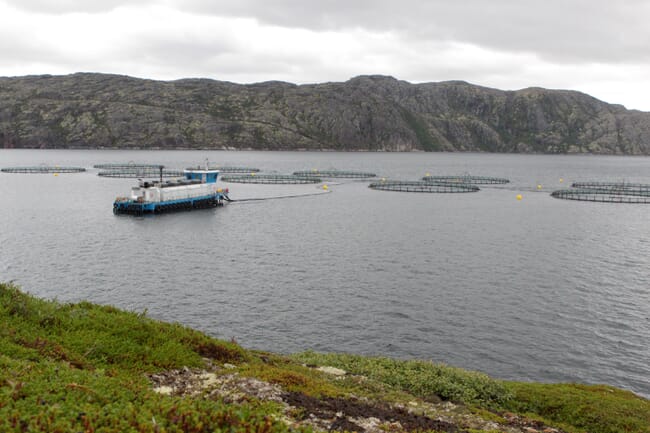 Just a few years ago, the company was experiencing serious problems: it suffered from losses, caused by fish diseases and the financial crisis in Russia, along with counter-sanctions, imposed by the country's president, Vladimir Putin, in response to sanctions from nations including the United States.
However, the situation has improved since 2016, when Russian Aquaculture recorded its first profit of RUB 3.9 billion (US$60 million) in three years. Although much remains to be done in order to hit the company's 2025 target, according to CEO Ilya Sosnov the first priority in implementing these ambitious plans is the establishment of vertically integrated production process.
Some work in this direction has already been done. Last year Russian Aquaculture completed the acquisition of the Norwegian producer Villa Smolt and received a licence to produce up to 5 million smolt a year.
In addition, the company plans to build its own production facilities, which will have the capacity to produce up to 3 million fish a year, a project that will require investments to the tune of US$30 million. These two enterprises will provide the company's fish farms near Murmansk – where most of its production is concentrated – with more than half of their smolt.
Moreover, at the beginning of the current year, Russian Aquaculture won a bid to operate a further five farming sites in the Barents Sea.
The company now has the rights to operate 14 sites around Murmansk with a total capacity of 23,000 tonnes of fish per year. However, as part of their plans they aim to increase this number tally to 16. This will help boost production to 34,000 tonnes per year (the current biomass of fish in Russian Aquaculture's Murmansk sites is 1,670 tonnes). According to estimates from Alexander Savelyev, head of the department of information at the Russian Federal Agency of Fisheries (Rosrybolovstvo), stocking up to 81.5 hectares of new sites will give the company the opportunity to increase biomass of fish in these waters by 5,000 tonnes.
According to Sosnov, salmon are grown for an average of 1.5 to 2.5 years, while about 20 to 30 percent are lost in each cohort. Thanks to the favourable location of the company's Barents Sea farms, it's possible for his company to increase its supply of more valuable chilled fish, instead of frozen products.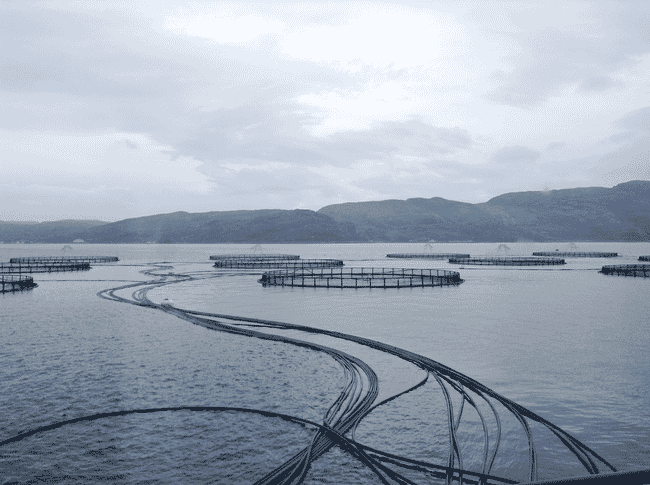 With a fire having destroyed the company's Murmansk processing facility in 2015, most of its primary processing is carried out at a leased plant, which has the capacity to produce 100 tonnes of fish products per day – but the company said another RUB 600 million (US$10 million) will be invested in establishing of a new owned-and-operated processing facility.
Finally, according to Sosnov, by 2020-2021 the company will be able to produce more than 15,000 tonnes of feed per year. This operation could be established in the form of a joint venture with one of the global fish feed producers, and negotiations with several potential partners are already underway.
As Sosnov comments: "We are planning a significant increase of our production volumes in years to come. In recent years, we have been able to solve a problem of fish diseases and currently continue active stocking of our fish sites. Buying a Norwegian smolt producer is not so much a step towards vertical integration, but a biological safety measure. Our major goal is to grow lots of fish and successfully manage biological risks."
The total cost of investment in the implementation of these plans is currently not disclosed, but according to sources close to Russian Aquaculture and leading aquaculture analysts, they could be in the range of US$150-200 million.
In December 2017, Russian Aquaculture conducted an SPO on the Moscow Stock Exchange, floating 8.33 million new shares at RUB 120 each. This helped the company to attract about RUB 1 billion for its investment programme. This, however, was significantly lower than initially expected and Maxim Vorobyev, the company's main shareholder, acquired about 40 percent of the volume of the placement.
According to Sosnov, the funds raised from the SPO will be used to support business growth and the implementation of strategic goals.
At the same time, another spokesperson for Russian Aquaculture said vertical integration will allow the company to "sustainably" maintain a high business margin and improve risk management. The company expects the increase in profit margins from 35 percent in 2017 to 43 percent in 2025.
Russian Aquaculture estimates the total volume of the domestic salmon market at 60,000 tonnes, and its own share at 20 percent. After three years, it expects these figures to grow to 80,000 tonnes and 22 percent respectively.
Russian analysts believe the company has chosen the right strategy for its further expansion. According to Sergey Gudkov, executive director of the Russian Fishery Union – an association of Russia's leading fish producers and growers – the majority of global salmon producers, such as Marine Harvest Group and Lerøy Seafood Group already operate as vertically integrated holdings, specialising in fish breeding, processing and sales. This has resulted in a significant strengthening of their businesses in recent years.
Gudkov adds that a vertical structure provides the company with greater financial stability, allowing it to maximise profits. According to him, the Russian market has already been through a process of consolidation a few years ago, when the majority of independent fish farmers were acquired by larger companies.
Currently Maxim Vorobyov, who is the brother of Moscow's regional governor, Andrey Vorobyov, remains the major owner of Russian Aquaculture, holding a stake of about 48 percent. Another 23.5 percent is owned by businessman Mikhail Kenin, while 23.4 percent is held by the management company Svinin and Partners.