On 13 July The Ministry formally announced a ban on all fishing from 4 August to 4 September, in line with the Fisheries Management Plan (2015-2019) which was developed to guide conservation of fish stocks. A two-month ban on industrial fishing was observed in February and March 2017. This year's ban, however, covers both industrial and artisanal fishermen.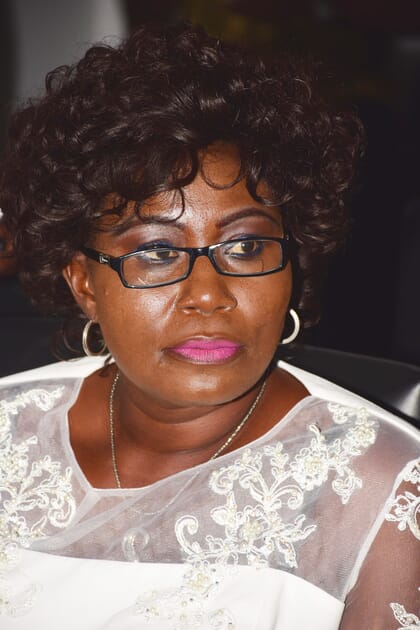 Addressing a press conference on 13 July, the Minister for Fisheries and Aquaculture, Elizabeth Afoley Quaye, said that anyone caught fishing during the closed season would be fined between $500,000 and $2 million. The main duty of government, she said, was to ensure that fishermen voluntarily comply with the ban and not to apply sanctions. The one-month ban applies to all marine species except tuna.
Artisanal fishermen have held meetings in coastal towns where they have reacted angrily to the announcement. At new Takoradi, they organised a demonstration at the harbour. The messages on the posters included 'Sack Minister Afoley Quaye' and 'Remember 2020' (referring to the national elections: fishing communities represent a significant 18 percent of the voting population). They have demanded that the ban be postponed until a suitable date in 2019 and reminded government that fish plays a prominent role in the traditional festivals of coastal communities, especially the Homowo festival of the Ga people.
Marine fishing output has declined significantly over the years. Fish imports have jumped from $33 million in 1997 to $373 million in 2013. According to a recent FAO report, marine production dropped from 420,000 tonnes in 1999 to 202 tonnes in 2014. At a meeting with the press on 8 July, Maurice Knight, local head of the USAID/Ghana Government Sustainable Fisheries Management Project, said that a recent stock assessment study conducted by the project revealed that Ghana faces the threat of an imminent fish stock depletion, which would threaten food security and other economic goals of government. He called for more effected implementation of the Fisheries Management Plan.
Recent plans by government to increase aquaculture output to 100,000 tonnes by the end of 2018 may help to address this situation. In interviews over the last few days, key aquaculture stakeholders have expressed confidence in their ability to produce well over the 100,000 tonne target. But they would like government to address three main issues: provision of technical assistance to the heavily under-producing pond farm sector; delivery of an effective supply chain (especially in the provision of fingerlings and other inputs to farmers in the northern parts of Ghana); and the establishment of cold chain and processing depots.