This month, a new regulation detailing technical requirements for land-based fish farms will take effect in Norway. The regulation states, among other things, that all facilities must acquire a permit from the Norwegian Directorate of Fisheries by 1 January 2021.
In order to qualify for these permits, all components at the facility that are significant for preventing fish escape, must comply with the requirements in the NS 9416:2013 standard. This means, for example, that all new fish tanks, hoses and pipes must have a product certification.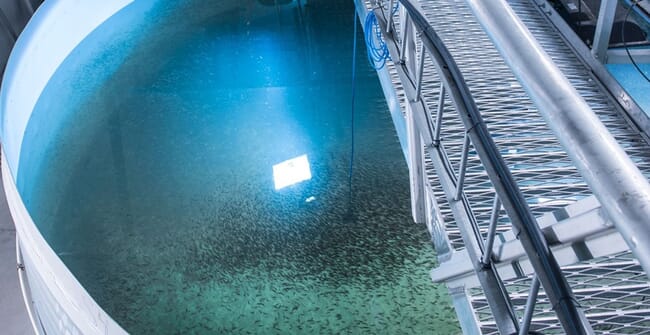 AKVA group's subsidiary Plastsveis, which manufactures fish tanks for land-based fish farming, has hired DNV GL to carry out the certification.
"We have finished the actual certification work at Plastsveis and are only awaiting the formal approval of our first certification assignment from Norwegian Accreditation," says Per Lyslo Kristiansen, Sales Manager at DNV GL.
The purpose of the NS 9416:2013 standard is to prevent fish escapes, which can cause major financial losses and have unfortunate environmental impact. Sales manager for AKVA group's land-based division, Ole Gabriel Kverneland, says this is something the company takes very seriously.
"It's important for us to stay on top of all regulations and deliver products that are of such quality that we avoid dangerous situations for the personnel on site. This certification is a proof of our commitment and provides added security to our clients," he says.