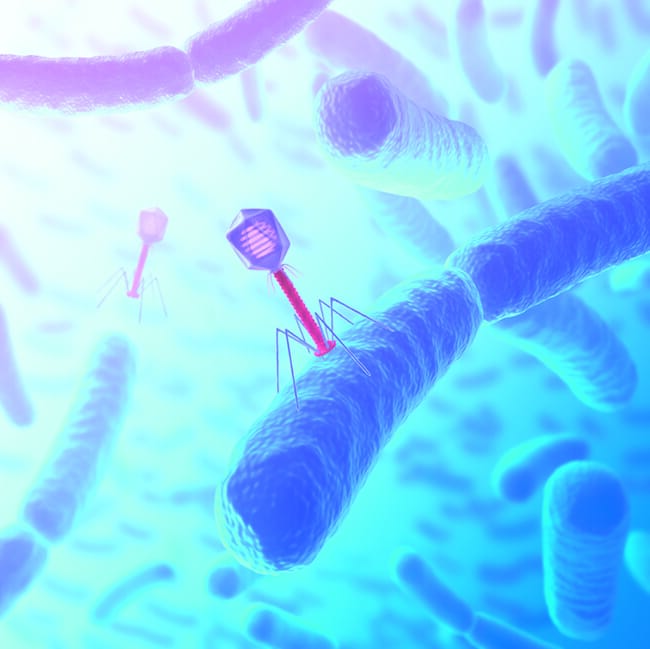 Due to the large-scale application of antibiotics – over two-thirds of which are used in the production of animal protein – bacteria are growing resistant. Conservatively, at least 2 million Americans alone are infected with antibiotic-resistant infections every year, of whom 23,000 die as a direct result, according to the Centers for Disease Control and Prevention. This makes antibiotic resistance one of the biggest threats to global health today.
"Finding alternatives to antibiotics has been a company priority from the start – so, the strides Proteon has made in understanding bacteriophages are truly a boon," explained Mike Velings and Amy Novogratz, cofounders of Aqua-Spark. "After years of being on the periphery, we're just starting to unlock phages potential. Proteon is transforming phages found in nature into commercial-grade products that target bacterial infections in a way that doesn't create resistance."
"Breeding technology is a new value stream for us," they continued. "By improving the selective breeding process of fish without any genetic modification, Cryoocyte helps make aquaculture naturally more efficient, resilient, and disease resistant, as well as reduces feed use by increasing food conversion ratios. With solutions that span the entire lifecycle, Proteon and Cryoocyte are leading the way for industry-wide improvements."
Proteon, a leader in safe and environmentally sustainable alternatives to antibiotics, works with bacteriophages, or "phages." These are naturally occurring organisms that target one type of bacteria. In comparison, antibiotics attack both the harmful bacteria and the resident friendly bacteria, leading to opportunistic infection and resistance.
The Polish company has two main products on the market: a solution against Pseudomonas and Aeromonas infections in fish and a solution against Salmonella infections in poultry. The company also has custom vaccines and farm-monitoring services that are market ready, and an impressive pipeline of product development.
"We are thrilled by Aqua-Spark's investment in Proteon. With unfettered access to Aqua-Spark's expertise and their investment, we will begin delivering our patented phage-based technologies to the global aquaculture industry," commented Jarek Dastych, Founder and CEO of Proteon Pharmaceuticals. "Phages are poised to dramatically improve aquaculture, with the potential to increase farming's sustainability, reduce the need for antibiotics, and boost productivity."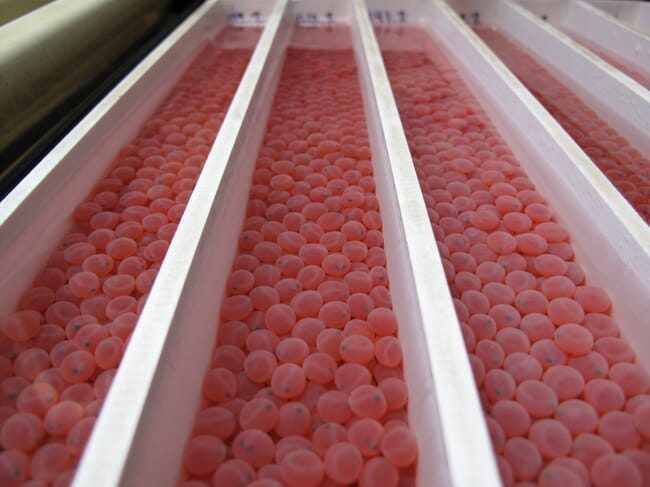 Ova selection
Cryoocyte's technology for low temperature preservation of unfertilized eggs allows more time to assess genetic material before breeding decisions must be made. New data on egg quality, presence of disease, and parental DNA helps Cryoocyte's customers make more precise male-female mating decisions and produce offspring that is naturally more healthy.
"This financing will enable Cryoocyte to expand our team on all levels and scale service operations for egg producers and farmers in key aquaculture markets, such as Norway," said Dmitry Kozachenok, CEO of the Massachusetts-based firm.
Extending the window between spawning and fertilization creates an opportunity to grade each batch of eggs based on biochemical, morphological, and genetic characteristics. That data can then be used to allocate the right batches to the right farmers based on their needs. High-precision reproduction leads to better use of valuable biological resources and ultimately results in industry-wide improvements -- such as lower mortality, less frequent disease treatments, and improved utilization of production inputs such as feed.
In addition, Cryoocyte is working on technologies for cryopreservation of fish eggs that can have a positive impact on both global fish production and marine biodiversity conservation.