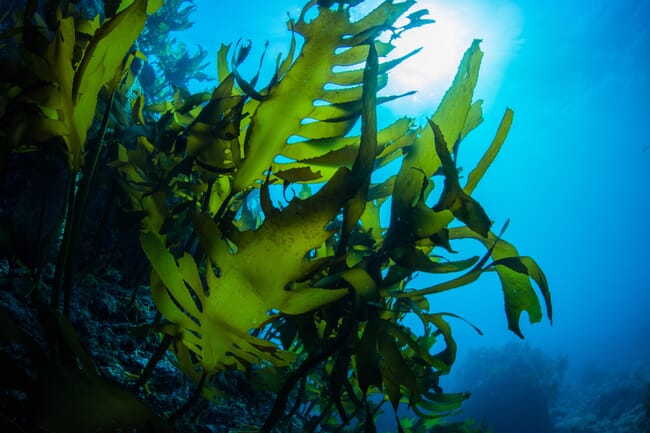 Announced this week by Canada's Minister of Fisheries, Joyce Murray, the investment is being made into a range of projects that include activities to increase the economic viability of kelp culture, while improving marine habitat for salmon; and efforts to assess and eradicate aquatic invasive species.

The A-Tlegay Fisheries Society is constructing four kelp permaculture sites located within Johnstone Strait/Northern Strait of Georgia to improve the quality of important marine habitat for salmon and to determine the commercial potential for kelp permaculture in the region.
BCSRIF funding is open to indigenous communities, industry associations, environmental NGOs, commercial enterprises, and academic institutions. Investments through this program will help recover salmon habitat, benefit commercial and recreational fishing and aquaculture, as well as support science and research initiatives.
"Since its launch in 2019, the BCSRIF program has supported effective projects that make a real contribution to aquatic conservation. By investing in innovation, we are helping to ensure future generations benefit from healthy and diverse ocean ecosystems, and the fish and seafood sector they support," said Murray in a press release.
"Marine species like kelp, oysters and wild salmon contribute greatly to the rich diversity of BC's ocean habitats. These 14 projects are helping to restore and revitalise marine ecosystems so they in turn can continue to support BC's food security and provide good jobs that support people and families across coastal and inland British Columbia," added Josie Osborne, BC's Minister of Land, Water and Resource Stewardship.