AgriProtein, which has recently been named as one of Time magazine's Top 50 Genius Companies, will fund the construction of the first full-scale Millibeter factory in Belgium.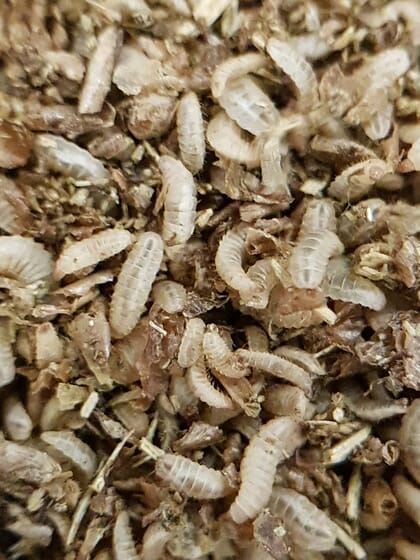 Operating from the Open Manufacturing campus in Turnhout, Antwerp, Millibeter use the black soldier fly to convert EU-approved organic substrates, such as vegetable waste, into valuable products for the feed and pharmaceutical industries.
Millibeter CEO Johan Jacobs leads a team of entomologists, organic chemists and engineers who will become the nucleus of a new AgriProtein European R&D hub.
Jason Drew, AgriProtein CEO, said: "We look forward to welcoming Millibeter into the AgriProtein family. It will accelerate our EU expansion, adding an experienced team who will bring complementary technologies to our growing business".
Jacobs added: "The team at Millibeter are excited to join AgriProtein and add value to their global project roll-out plans and R&D programs. We have always believed in the potential of the organic nutrient recycling market in Europe. This investment is a significant vote of confidence in that industry".
The acquisition by AgriProtein is back-to-back with a cash investment by the EU's Innovation Fund and other Belgian investors into Millibeter.
François Cornelis, Chairman of the Innovation Fund, said: "We believe that Millibeter will become a major player in the circular economy in the Benelux region, following our investment and the agreed friendly takeover".
AgriProtein will now build multiple plants in the region and base its European R&D centre in Belgium.
The Innovation Fund also offers AgriProtein unparalleled access to its network of specialty chemical and life sciences companies.

AgriProtein raised US$ 105 million in June 2018 and is building a global business through its circular economy model: upcycling organic substrate into insect protein. AgriProtein uses black soldier flies and their larvae to convert these organics into a high-protein alternative to fishmeal for use in aquaculture feeds.
Drew said: "The company has recently expanded its R&D capability to over 45 people based in its state-of-the-art chemistry and genetics laboratories in Cape Town. It has also hired senior staff from engineering and organic substrate management backgrounds to increase its project roll-out capacity. The company is focusing on the aquafeed market, where demand is increasing year on year to satisfy increasing consumer demand for farmed fish".
"There is simply not enough marine material left in the oceans to meet fishmeal demand in aquafeed, let alone in other markets. Along with algae and bacteria, new, disruptive sources of protein like our own are needed to close the feed gap and, in the process, help repair the future of the planet," he added.