The Creed Integrated Waste Management Facility (IWMF), located just outside Stornoway, has recently installed the equipment required to take in and process seven tonnes of salmon waste per shift.
David Macleod, head of municipal services at Comhairle nan Eilean Siar, which runs the site, explains: "We always had an eye on how we could use fish waste but before we could invest in equipment, we needed commitment and guarantees from the fish companies about continuity of supply."
"Buying a good quality pasteuriser – not too big or not too small – would enable us to meet ABP (animal by-product) regulations, which require the waste to be treated for one hour at 70°C. Thankfully, when we were able to bring in our new thermal store, together with getting the guarantee from the fish industry, we were able to go ahead. We are a local authority of course – not at a commercial enterprise, so we can't go ahead with quick purchases. We have to continuously adapt".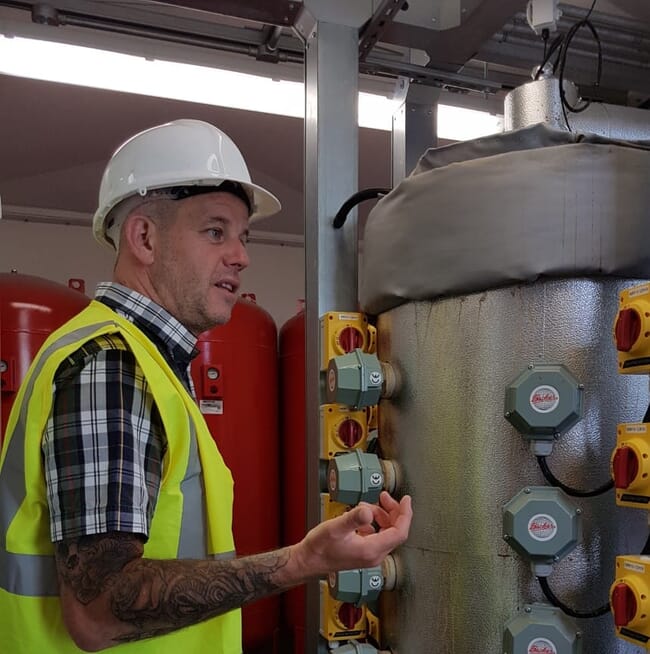 A processing facility on the Island of Lewis was identified as the main source of supply for salmon waste, although deposits from other marine fish farms will also head to Creed IWMF from time to time.
The pasteurised fish waste is now integrated with household food waste and garden waste for Creed's anaerobic digestion process, making a positive environmental and economic impact by not sending it to landfill or having it transported off the island.
Some of the electricity generated by the combined heat and power plant (CHP) is sent to a hydrogen system to produce hydrogen and oxygen. This is captured, compressed and delivered to a local salmon hatchery. Oxygenation is essential to aquaculture, and hydrogen is used in a small fuel cell to provide electricity to the remote site, which sometimes suffers from failures of the electrical network. Back-ups have traditionally been in the form of ageing diesel generators, with associated higher CO2 emissions and delivery costs. The hydrogen system at Creed includes a refuelling station, and some of the hydrogen will soon be used to refill a dual-fuel refuse collection vehicle (RCV) operating on hydrogen/diesel.
"We now get additional hours of CHP because of the pasteuriser," explains plant manager, Donnie MacMillan.