As well as being located in the country's key farming region, the new facilities are close to INVE's Tropical Aquaculture Research Centre (ITARC), and both companies are part of Benchmark Holdings Plc.
Hamish Rodger, Global Director of Fish Vet Group, commented: "Moving our diagnostic lab to Chonburi allows us to work more closely with our INVE colleagues, forming an Asian aquaculture research hub in a principal aquaculture region of Thailand."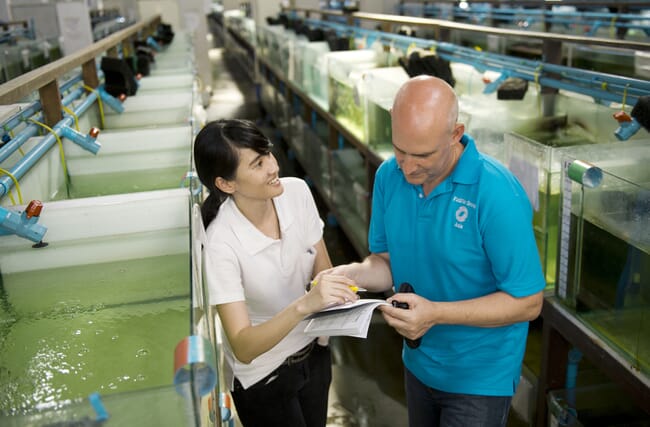 The move has enabled the Benchmark Group to upgrade their existing challenge facilities, with a second new aquarium already under construction to accommodate increased customer demand for trial work.
The group are continuing to expand their suite of molecular diagnostic tests and industry training courses for which they have become well known in the region. A new vet, molecular biologist and scientist have been appointed as part of the establishment of the new diagnostic facility.

"Our aquatic health team have been selected for their extensive experience of the region and species-specific expertise of shrimp, tilapia, Asian seabass, pangasius, all major carps and the other key aquatic species," says Dr Andy Shinn, Operations Director FVG Asia. "We are delighted to be adding to this the expertise of our INVE Aquaculture colleagues at ITARC."
"Disease continues to drive new challenges and obstacles. Being in Chonburi places us at the heart of the farming community ensuring we can better serve farmers."