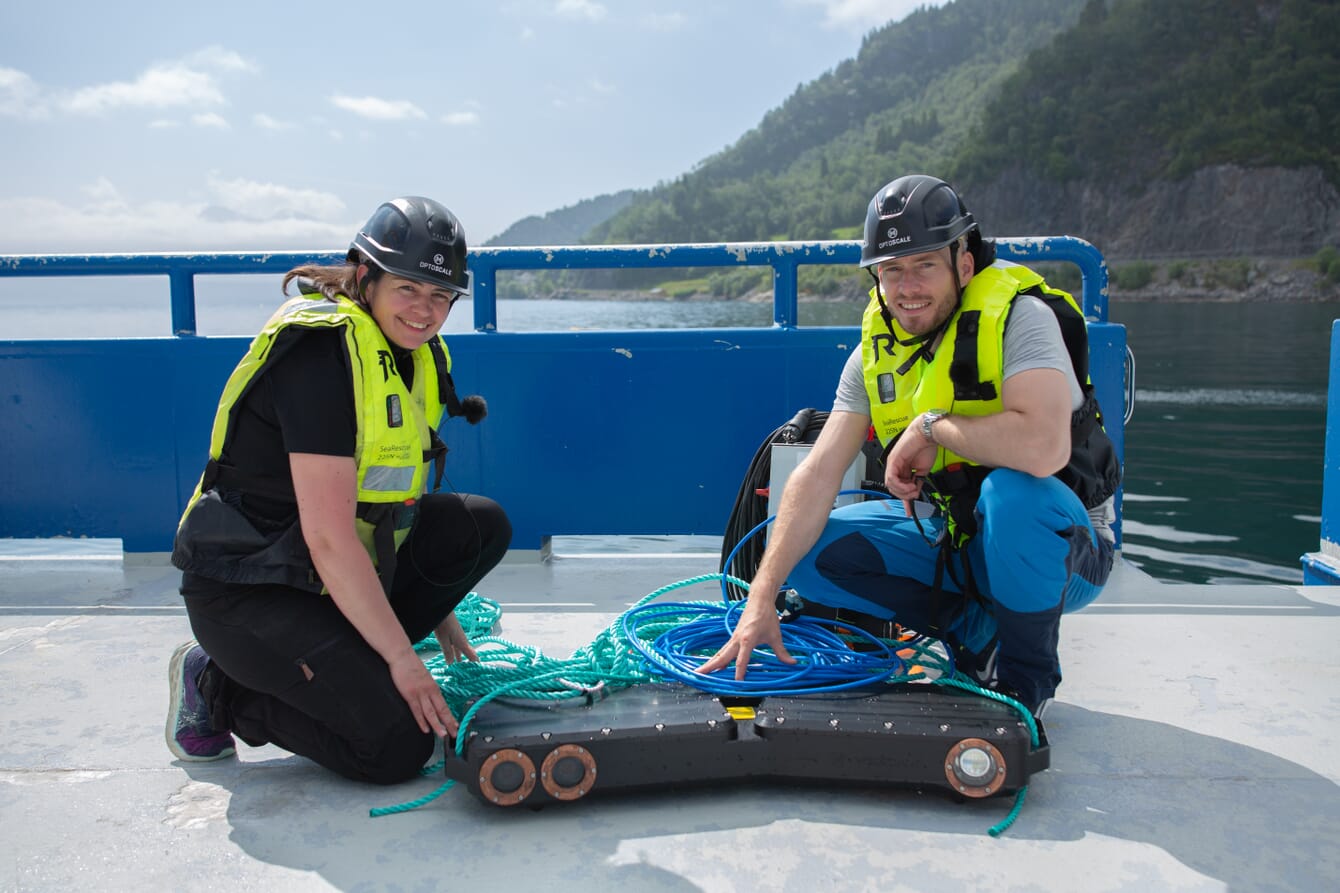 OptoScale is a forerunner in capturing and analysing high-value data for fish farmers – an annual market it estimates will grow from approximately $10 million today to $400 million by 2030. Using artificial intelligence and machine learning, OptoScale's technology means that producers can assess up to 200,000 fish each day, compared to around 50 to 100 fish using conventional approaches. An underwater camera is submerged in each pen and sends real-time measurements guaranteed to be accurate within three per cent on a daily basis.

The company, which already works in Norway, Scotland and Canada, will use the new funding to expand in these countries as well as move into Iceland, Chile and Australia.

The data gathered by OptoScale's devices – which includes accurate and real time average weight as well as detection of welfare issues like wounds, deformations and lice – helps producers optimise the 18-month production cycle including fish growth, feed utilisation and treatment provision.
"Aquaculture being a relatively young sector makes it ripe for innovation," said Sven Jørund Kolstø, CEO of OptoScale. "Before, farmers would have to get in boats once a week or month and manually assess a small selection of fish by hand. Not only is this laborious and stressful for the fish, it is also quite imprecise.
"OptoScale is well positioned to be the winner in the race for market share, and the company aims to have installed 2,000 units in use with customers by 2027. This will come from doubling our current work force to 40 people by 2024, including roles already now open across a range of functions."
"In the future, fish farmers will need to spend virtually no time trying to understand what is going on in the fish pens in the water," said Ragnhild Hollup, CTO of OptoScale. "All of the data they need will be at their fingertips, meaning that their time may be used for clever decision-making, not tedious sampling.

"Our ambition is to make the concept of manual fish sampling a thing of the past. Like horse carriages for transportation or smoke signals for communication, manual sampling in fish farming will simply be rendered obsolete by faster and better technology."

With this information, fish farmers can improve the feed conversion ratio (FCR) and avoid overfeeding, which is commonly estimated at around 10 to 15 per cent by the industry itself. Accurate feeding can reduce water pollution and also translate into a drop in greenhouse gas emissions from production equal to the average pollution from 100,000 cars per year.

It also allows for fish farmers to respond to animal welfare issues rapidly and in more targeted ways. Detecting diseases early helps ensure fish are not wasted and can grow to full maturity before being harvested. Automated detection of lice in particular helps avoid manual inspections out of water, which can damage fish health.

When the time comes to sell, fish farmers can sell at the right price, as fish are typically bought based on weight class and quality. There is further potential for efficiency gains all along the value chain, for instance in arranging the right transport and delivering steady, adequate supply for consumers.

"Fish farming is a huge growth market," said Christian Lim, co-managing director of the Blue Ocean fund at SWEN Capital Partners, which is lead investor in the round. "Yet, to realise its potential, the industry needs to considerably improve productivity while solving fundamental sustainability issues. OptoScale provides critical technology to achieve both."

"High quality data is the foundation for optimisation and automation across all industries," said Terje Berg-Utby of Skagerak Maturo. "For fish farms in remote and harsh environments, it is crucial to get reliable, real-time data to know exactly what is happening in the pens OptoScale is poised not only for tremendous growth itself, but also for transforming the sector as a whole."