"The big surprise, from our perspective, in 2020 is... the equity market has really been on fire the last nine months," said Petter Dragesund, senior partner at Pareto Securities.
"If you look at stock prices, Leroy [Seafood] is up 20 percent since early 2020, Bakkafrost is up 20 percent since they did an acquisition [of the Scottish Salmon Company] in Scotland, even though that part of the business is losing money; Salmar is up 30 percent since early 2020, so stock prices are in general up," he noted, during today's Intrafish Seafood Outlook Forum.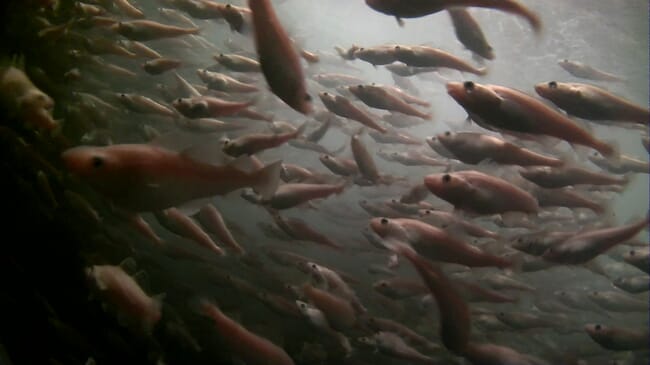 Dragesund pointed out that a raft of land-based salmon producers had also had an excellent year in terms of securing finance for their fledgling recirculation (RAS) sites.

"On the land-based side you also had Kingfish Zeeland, in Holland, who went public, so there has been a lot of new equity coming into play supporting the business," he added.
Meanwhile, in Iceland, salmon producers such as Arctic Fish and Icelandic Salmon on the country's west coast and Icefish on the east had secured further funding.
Things have been looking up for the cod farming sector's recent renaissance too.

"Ten years ago we raised money for farming cod in Norway, they all went bankrupt, and now we are back again with Norcod being listed," he noted, adding that another fairly large cod farming venture, Gadus, was also gaining traction.
"In the nutraceutical side of the business Aker Biomarine went public, again, for a very decent valuation and we see that all nutraceutical businesses have been very strong," Dragesund noted, while omega-3 players, such as Arctic Bioscience, recently went public too.
"We know there are at least two more coming to the stock market later this year," he revealed.
"A lot of equity has been successful and it would have been possible to do bonds – Grieg [Seafood] who was suffering from big losses were able to raise unsecured bonds last year at fairly decent terms, so I would say that the financial market has been there to support the industry," Dragesund concluded.