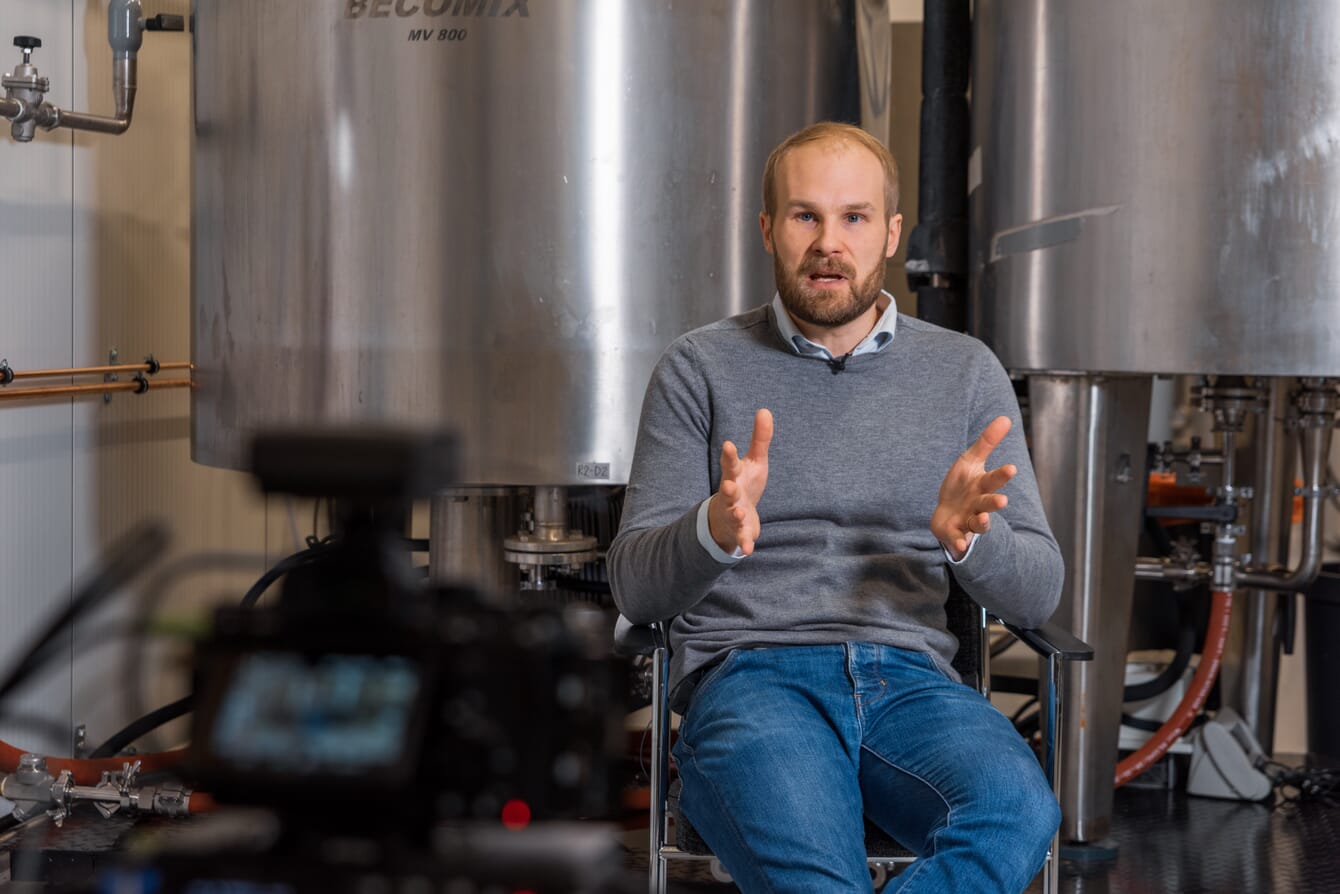 The round was led by the Netherlands-based global aquaculture investment fund Aqua-Spark, with Tesi (Finnish Industry Investment) and Valio, Voima Ventures and Nordic Foodtech VC also joining the round.

The world faces the challenge of doubling the protein supply by 2050 to answer the demand from a larger and wealthier global population, while simultaneously decreasing CO2 emissions from the food value chain. According to eniferBio, The production of traditional animal- and plant-based proteins cannot be doubled without the planet boiling over, and the world therefore urgently needs novel innovative sources of protein.
Pekilo is a fungus that, through a special fermentation process, can produce a dried powder rich in protein and has a vast variety of usage cases, such as pet food and aquafeed. The process was originally developed by forestry industry scientists in the 1960s in Finland to produce cost-efficient animal feed protein from side streams of the pulp and paper industry.
Using the same, yet enhanced, proprietary technology and fermentation process, eniferBio can upcycle by-products from diverse agri-, food- and forest industry processes into its Pekilo mycoprotein, which consists of up to 70 percent protein, 20–30 percent of good-quality fibre, about 10 percent of fats and minerals, and has a high concentration of vitamin B. The production process is efficient, uses very little water, doesn't require large land areas and does not cause eutrophication like traditional agriculture.
"We are extremely excited to have our new investors Aqua-Spark, Tesi, and Valio join us on our mission to feed the world with sustainable protein. Together they put a huge amount of new sector-specific know-how and networks at our disposal. We're also glad to see our long-term backers Nordic Foodtech VC and Voima Ventures double down on their bets and show their continued support for our vision," says CEO and co-founder of eniferBio Simo Ellilä.
According to Statista, humans consumed 160 million tonnes of farmed and wild fish in 2021. Aquaculture production has overtaken the wild fish catch and is the most rapidly expanding food production sector, requiring huge amounts of new high-quality protein feeds. Soy has become a common feed ingredient, with Brazilian soybean production increasing and estimated to reach 152 million tonnes in 2021/2022. By comparison, Pekilo mycoprotein has a lower carbon footprint than soybean, offering a sustainable alternative for the European market that is currently heavily reliant on imported soybeans.

"We are very excited to work with eniferBio to scale Pekilo as a positive ingredient in the sustainable aquaculture feed of the future," says Lissy Smit, CEO of Aqua-Spark. "Greening aquaculture feed by eliminating our reliance on wild ingredients and reducing our footprint is one of our biggest priorities in getting to a more sustainable aquaculture industry. EniferBio's alternative feed ingredient serves as a replacement for soy in aquafeed. It significantly reduces land and water usage. Furthermore, early trials suggest that it has the potential to improve growth performance and immune response in fish."
eniferBio already has ongoing partnerships with big global companies in the feed and food industries, including Skretting, the global aquafeed division of Nutreco.
Now, almost three years after the company spun out from VTT Technical Research Centre of Finland, eniferBio is ready to scale up its operations by building industrial production plants and applying for permission to spread mycoprotein usage into new products and markets.
"We have a product that turns today's waste into a high-value ingredient. We can provide the world's most competitive protein production process and a product that has been tested on an industrial scale for over 15 years. We are now ready for the next phase of scaling our production and product use cases," Ellilä concludes.
*Hatch is part of Aqua-Spark's investment portfolio, but The Fish Site retains editorial independence.