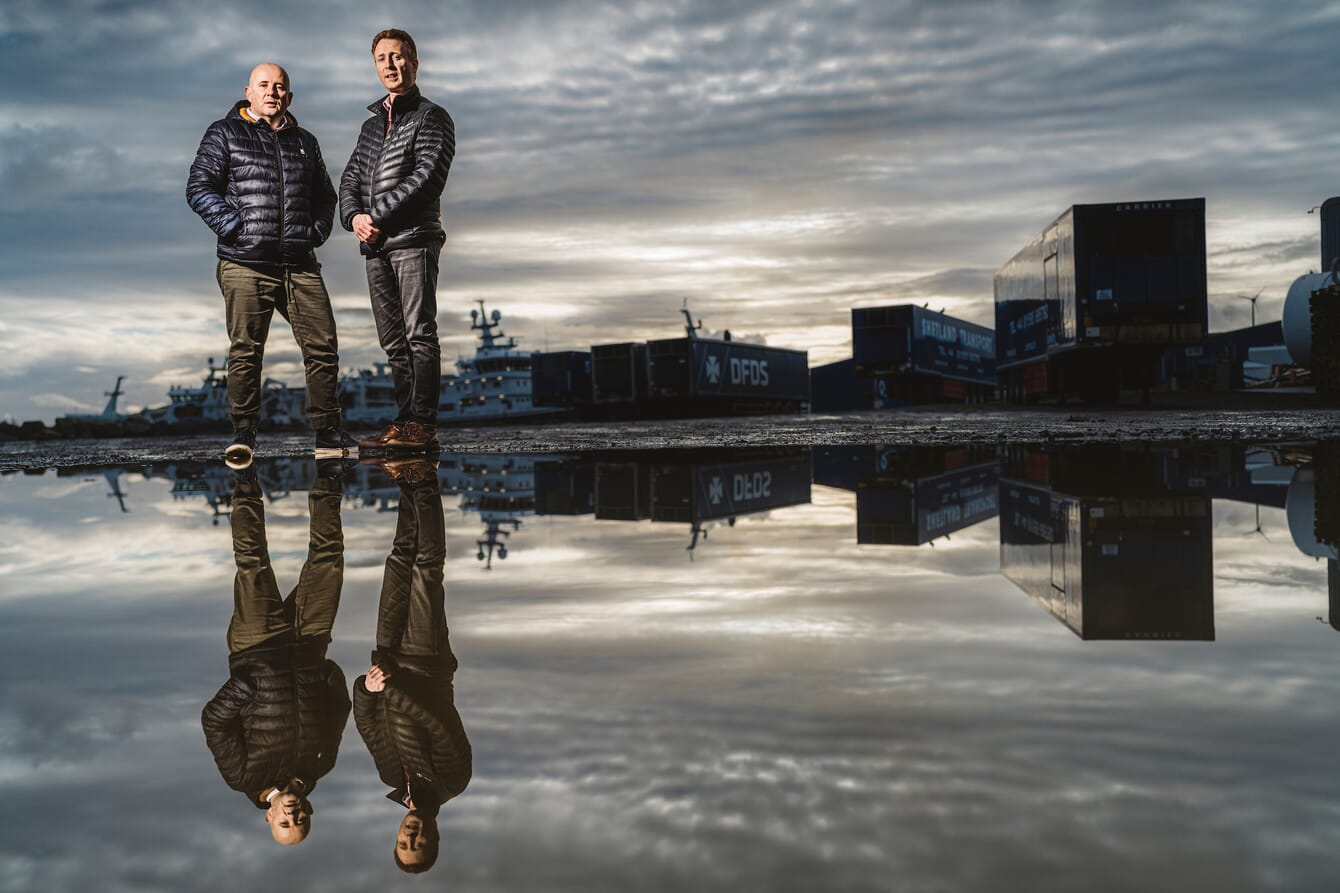 Richard Darbyshire, formerly Scottish Sea Farms Orkney regional manager, then most recently Northern Isles regional manager with responsibility for both Shetland and Orkney, will become Shetland regional manager, focusing exclusively on the region's newly expanded farming estate.
Supporting Darbyshire will be Grant Cumming, previously managing director of Grieg Seafood's Scottish operations, in the role of operations manager for Shetland.
Commenting on the appointments, which are the first to be announced post-acquisition, Scottish Sea Farms managing director Jim Gallagher said: "Over his 21-year career with the company, Richard has gone from strength to strength, proving time and again his talent for bringing out the best in his teams. During his last 18 months as Northern Isles regional manager, he has also amassed an extensive working knowledge of our Shetland activities, quickly gaining the respect of our local farmers.

"Add to this Grant's in-depth experience of the former Grieg Seafood Hjaltland UK team, farms and facilities, and I firmly believe we have the best team at the helm to take our combined estate onto even bigger and better things."
Amongst the duo's first priorities will be shaping a new, blended organisational structure bringing together the best of both company cultures; finalising and implementing one cohesive farming strategy across the estate; and setting clear and measurable targets per farm.
Speaking about the task ahead, Darbyshire said: "Across the region we have a great marine team who care deeply about doing the right thing by their fish and the environment and are keen to develop and improve further. That's a great starting point for any regional manager and I'm looking forward to playing my part in helping the team deliver."
Added Cumming: "Richard and myself go back many years and are aligned in our belief in the fuller potential of Shetland. I'm thrilled to be a part of the next chapter and I'm excited to see what more we can achieve as one team."
With Darbyshire set to focus exclusively on Shetland, work is already underway to find a worthy successor for the position of Orkney regional manager – another key farming role and region for the company.
To learn more about the vacancy, interested candidates should contact Scottish Sea Farms' head of HR, Tracy Bryant-Shaw at tracy.bryant-shaw@scottishseafarms.com