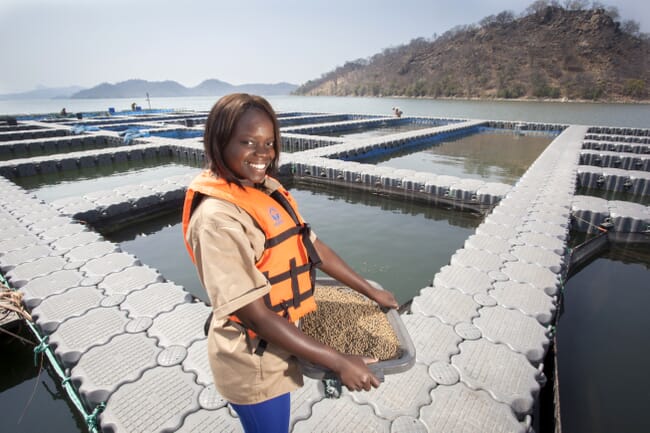 The news comes the day after Kenyan tilapia producer Victory Farms announced funding from DOB Equity, another Netherlands-based investment firm.
5,000 tonne target
Chicoa Fish Farm was founded by Gerard McCollum and Damien Legros in 2015 with the vision to provide a blueprint for a sustainable aquaculture industry across Africa. Since its inception, the tilapia producer has establishing a breeding programme and developed sales and distribution channels in Mozambique, Malawi, South Africa and Zambia.
The $1.5 million Series A funding boosts the transition to its next stage of growth — the processing and distribution of frozen tilapia products. To facilitate this growth, plans include extending production facilities, the installation of a processing plant and including local small-scale farmers in its model. At scale, Chicoa will produce over 5,000 tonnes of tilapia, putting more than $10 million into the local economy each year.

"We are delighted that Goodwell has joined us on this really exciting journey to develop fish farming as an industry in Mozambique," commented Gerry McCollum, CEO of Chicoa Fish Farm, in a press release. "Being a first-mover is really challenging, but also hugely impactful. Not only do Goodwell bring a wealth of experience to the table, but their philosophy of supporting for transformative businesses in areas of most need makes them a perfect partner for us."
Food security is one of the biggest challenges facing Africa and Mozambique is amongst the worst affected, with nearly 80 percent of the population unable to afford an adequate diet. While the continent has the resources to feed its population, most countries are net exporters of food. Mozambique, for example, imports nearly double the value of fish products it exports. Further, regional aquaculture businesses currently satisfy just 6 percent of the total demand for fish across the Southern Africa region.
"The opportunity to develop the aquaculture industry to meet the local and regional demand is clear," notes Dhanyal Davidson, senior investment associate at Goodwell Investments. "The sector can play a key role in the economic development of Mozambique by providing affordable, high-quality protein, creating jobs and generating income for local farmers, and promoting broader regional development."
In the face of overfishing and climate change, aquaculture, in particular, provides a means of providing a stable fish supply without increasing the harvesting of wild fisheries beyond the maximum sustainable yields. Chicoa is the largest commercial provider of fish in Mozambique and works to increase yields to provide a sustainable protein source and facilitate import substitution, boosting the sector with an affordable, high-quality fish.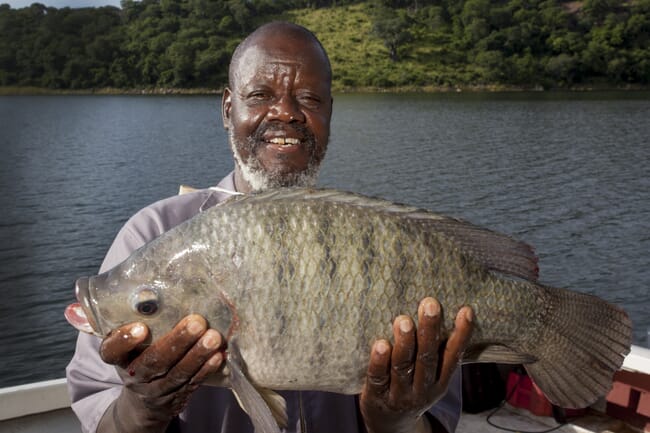 New to the aquaculture sector

"Chicoa's significant traction achieved to date coupled with our visit to the farm in Tete solidified our confidence in the company and its potential. The company is driven by an experienced team with deep roots in aquaculture and Southern Africa, and we look forward to supporting Chicoa to fulfil its potential. Aquaculture is a new area to Goodwell Investments, and we are especially pleased to be joining the table with like-minded investors who bring along a wealth of knowledge in the aquaculture space," added Davidson.
Goodwell joins long-term Chicoa Fish Farm investor and leader in sustainable aquaculture investments, *Aqua-Spark.
Amy Novogratz, founder and managing partner at Aqua-Spark commented: "We are excited about Goodwell Investments joining the investor base of Chicoa. Finding a high-quality partner like Goodwell, committed to joining us for the long-term development of regional food security, keeps Chicoa's vision on track."
By developing a vertically-integrated solution to kick-start the freshwater aquaculture industry in Mozambique, Chicoa helps to improve the lives and incomes of local fish farmers and increase the sustainability and stability of food supply across Southern Africa.
*Aqua-Spark also invested in Hatch, which owns The Fish Site, but we maintain editorial independence.