Deeply disappointing: Atlantis salmon farm decision
Doubts have been cast over the viability of the Atlantis Subsea Farming project, after their bid to increase the number of development licences granted to the underwater salmon farm design was turned down yesterday.
The company, which was set up by AKVA group ASA, Sinkaberg-Hansen AS and Egersund Net AS originally applied for six development licences for the novel subsea cage concept on 29 January 2016. Earlier this year the Norwegian Directorate of Fisheries granted permission for two of the six licences only. AKVA appealed the decision on two of the licences, as they thought four was the minimum threshold, but a final rejection of the two outstanding licences was made by the directorate yesterday.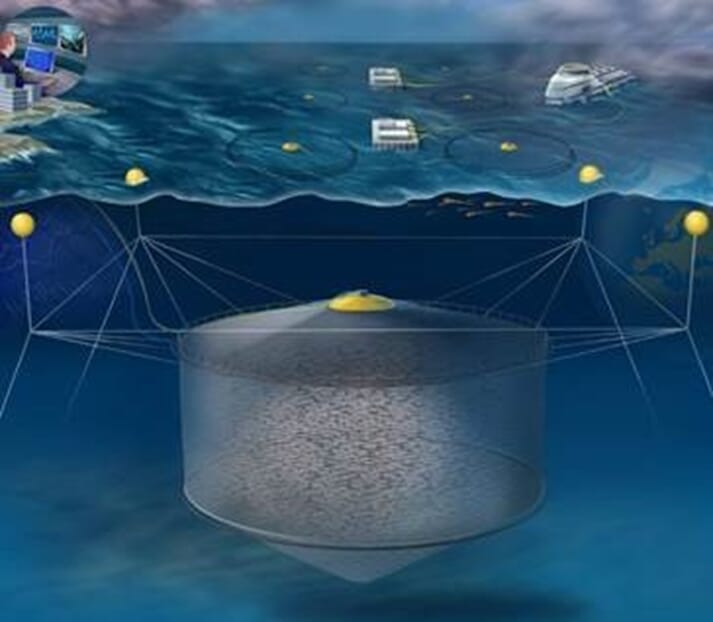 "Naturally, we find the Ministry's decision very disappointing, but we take note that this is a final decision," says Trude Olafsen, General Manager Atlantis Subsea Farming AS.

"However, we still believe in the project and are convinced that this technology will have a future – both because fish farming in deep waters have some obvious benefits, but also because the technology will have a sustainable cost level even after the development project has been completed. We appreciate that the authorities have found that Atlantis qualifies for the development license scheme."

With the possibility of receiving two licenses, the company will now re-review the project based on the new preconditions this entails.

The deadline for development licence applications closed on 17 November, by which time 104 designs had been submitted to the Directorate.