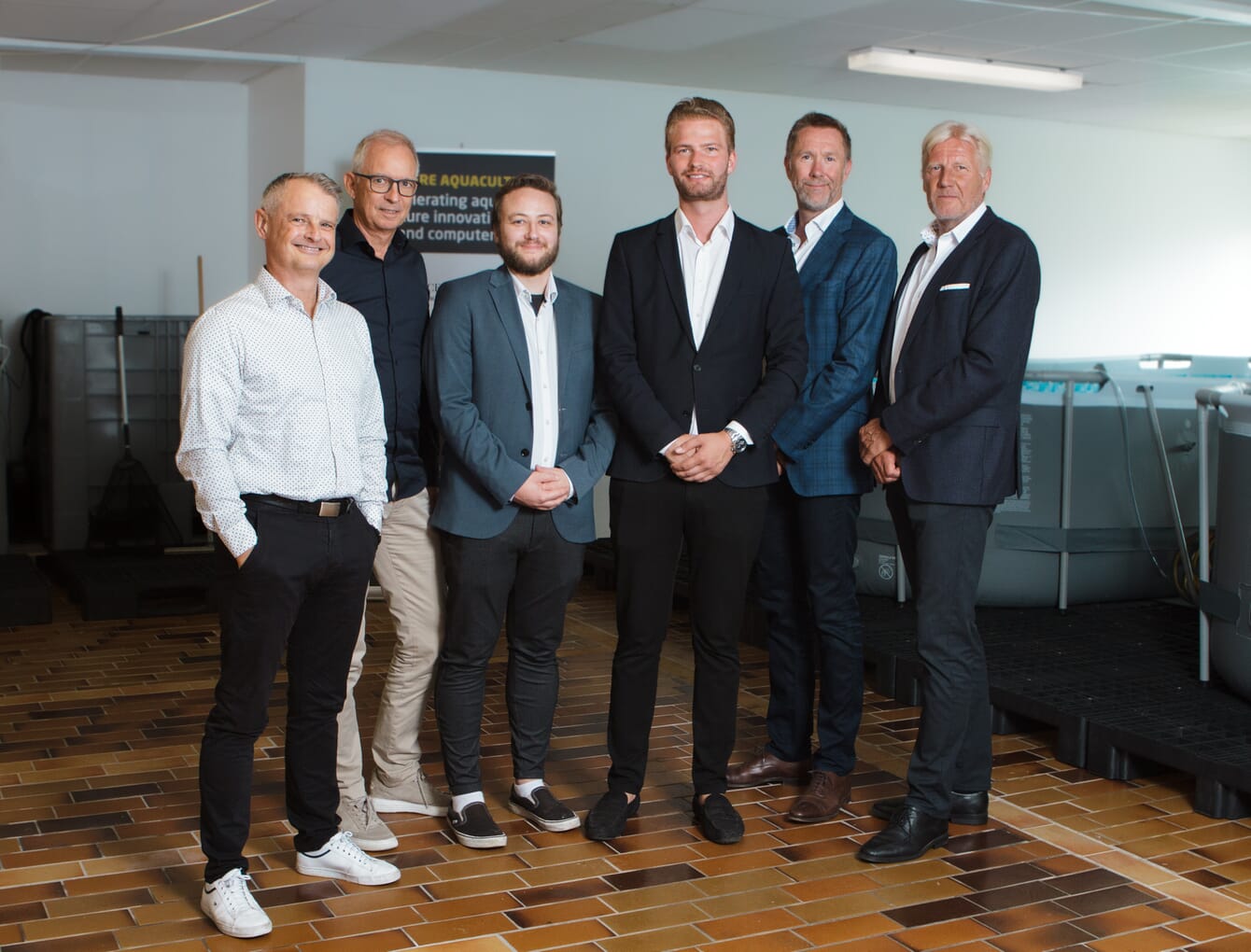 The company aims to create growth by integrating automation, enabling food traceability and bringing biomass insights.

As Fridi Mellemgaard, co-founder and CEO of Sincere Aquaculture, explained in a press release: "We bring biomass insights to the shrimp farmer. And we do that by developing hard tech embedded with AI and computer vision. We're able to estimate the total biomass of a shrimp farm and tell the farmers when it's time to harvest or if the pond is contaminated with diseases. Our solution will help shrimp farmers become more sustainable, also financially."
The company has three products in the pipeline: a free mobile APP, the Sincere biomass counter and a Sincere biomass probe.
As Mellemgaard explains to The Fish Site: "The biomass counter is a portable or stationary device with computer vision technology paired with machine learning, that performs not only high-speed continuous precision counting but also weight and size calculation of all the biomass going through the device. In addition, the high-speed camera is able to take high-resolution pictures for use in a R&D lab to determine pigmentation, historical storage, and quality control for the farmer.
"Our biomass probe monitors and collects data 24/7 through the built-in computer vision. Data is gathered from biomass in the tanks or ponds, where they are mounted. Our sensor gathers a variety of data, shrimp size, growth rate, illness detection (visible spots), and how fed the individual shrimps are (measuring shrimp belly fullness). This provides the shrimp operators with a complete and accurate real-time overview of the farm's biomass, which can be accessed through either an app or a browser.
"The mobile app is completely free and can be considered an entry point for farmers to get biomass insights. They manually walk around in their ponds and take pictures of the shrimp and then upload the images to the cloud once they get to Wi-Fi or use the mobile network. In the cloud, they can take advantage of our AI and machine learning models to determine the parameters of their biomass. The mobile app is also used to collect data from the probes and counters if the devices don't have access to the mobile network and then the farmer can upload the records to the cloud when he comes to an area with Wi-Fi or mobile coverage."
"Sincere Aquaculture has collected the aforementioned funds to build a solution that offers underwater insights through affordable, cutting-edge technology. Sincere Aquaculture's products have been developed to acquire data on biomass and offer real-time, critical insights that enable individual farms to improve quality, feed management, increase outputs, and standardize production techniques. Through effective insights, it becomes possible to make authentic and data-based decisions," continued the press release.
Mellemgaard and fellow co-founder Gustav Stæhr went on to thank their angel investors Keld Søndergaard, Christian Emborg, Michael Houghton-Larsen and an Innobooster grant from the Danish innovation fund.