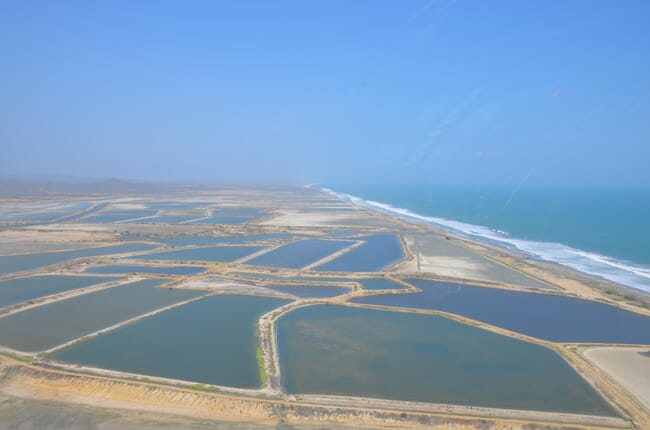 Speaking at a webinar organised by Adisseo this week, Laurence Massault from BioMar Ecuador, outlined how the pandemic had affected the country's shrimp production, with shortages of processing workers meaning that peak harvests could not coincide with the new and full moons - the times when the shrimp shells are hardest. As a result harvest had to be spread evenly across the lunar cycle.
In terms of exports, demand from Ecuador's three largest markets - Asia, the EU and the US - all decreased at different times in Q1, resulting in exports being 25,000 tonnes lower than had been forecast at the end of last year.
Ecuador's shrimp exports have risen by an average of 25 percent, year on year, explained Massault and experts had forecast them to reach 245,000 tonnes in Q1 2020, However, in reality, this figure was closer to 220,000 tonnes. Equally, the price fell from $5.76 to $5.47 per kilo between January and March.
This "new normal", explained Massault, was not enough for most Ecuadorian farmers to break even, leading to delays in restocking, as well as a reduction in stocking densities by many producers from an average of 15 shrimp per m2 to 8 per m2. While this would not necessarily lead to reduced production overall, she explained, due to the improved growth and survival rates often achieved with lower stocking densities, she said that an overall reduction in shrimp harvests was likely.