The Norwegian researchers investigated whether the inclusion of diatoms, a form of microalgae, could help to combat sea lice, as it is known that a number of polyunsaturated aldehydes (PUAs) produced by diatoms can function as grazing deterrents and harm the development of copepods such as sea lice (Lepeophtheirus salmonis).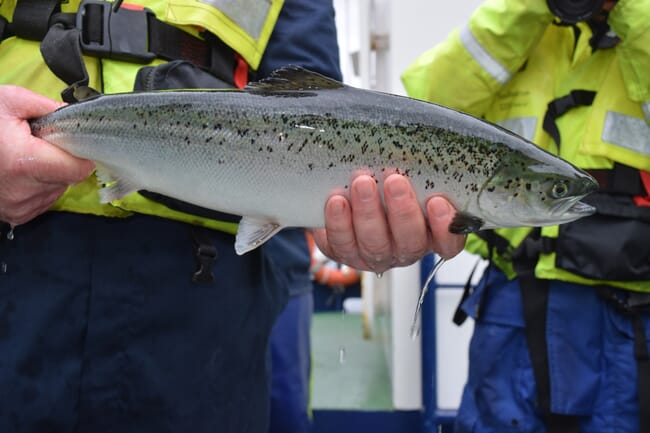 In order to test the theory, the researchers performed experiments in which salmon, housed in tanks, were offered four different diets – conventional feeds with either fish oil and diatoms (Porosira glacialis), pure fish oil, fish oil and Calanus finmarchicus oil, or fish oil with rapeseed oil. Each feed contained 21.3 percent oil in total.

After 67 days equal numbers of fish from each tank were tagged and pooled in a 4000L tank and exposed to juvenile salmon lice (copepodites). Salmon from all four diet groups had good growth with SGR values from 1.29 to 1.44% day-1 (increase from ca. 130 g to 350 g).
"At the termination of the experiment the number of lice on salmon offered diatom feed were statistically significantly lower than on salmon fed the other diets. Mean lice infestation values increased from diatom feed through Calanus and fish oil to standard feed with terrestrial plant ingredients," the researchers noted.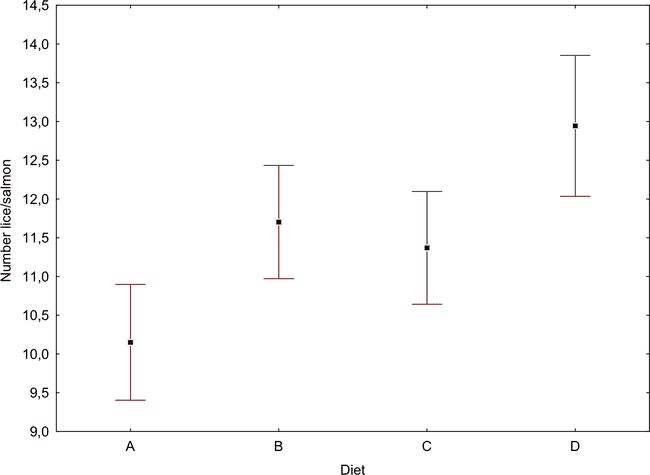 However, they have yet to ascertain the cause of this difference.
"Analysis of the chemical composition of the different diets (fatty acids, amino acids) failed to explain the differences in lice infestation. The only notable result was that diatom and Calanus feed contained more FFA (free fatty acids) than feed with fish oil and the control feed. None of the potential deleterious targeted polyunsaturated aldehydes could be detected in skin samples of the salmon. What was exclusive for salmon that experienced reduced lice was diatom inclusion in the feed. This therefore still indicates the presence of some lice deterring ingredient, either in the feed, or an ingredient can have triggered production of a deterrent in the fish," they observe.
Given the gaps in their knowledge, the researchers advocate following up their trials with experiments involving different degrees of diatom inclusion in feeds, as well as to perform large-scale experiments in commercial aquaculture pens.
Further information
The research was led by Hans Christian Eilertsen from the Norwegian College of Fishery Science. It was published in PlosOne, under the title Inclusion of photoautotrophic cultivated diatom biomass in salmon feed can deter lice.