Could funding MPAs offer a new system of blue carbon credits?
Funding the establishment of Marine Protection Areas (MPAs) – thus protecting them from activity by bottom-trawling vessels – could form an innovative new type of carbon credit scheme.
So argue researchers from the National Geographic Society, in a newly published paper, which looks into the possible advantages – from biodiversity, fisheries management and climate change mitigation perspectives – of establishing more MPAs.
The Fish Site is particularly interested by the study's findings in terms of carbon emissions caused by bottom trawling – not least as they suggest a new way of reducing climate change and ocean acidification. The former is clearly a concern for all farmers, while the latter is a growing concern in the aquaculture sector, in particular for bivalve producers.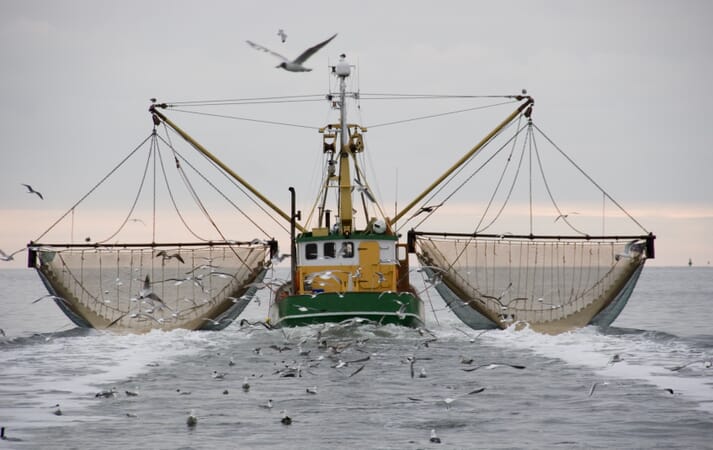 "The global ocean is a trove of biodiversity, containing unique life forms and genetic resources that provide ecosystem services of enormous value to humans. However, increasing anthropogenic effects are compromising the ability of the ocean to provide these services, and have motivated a global discussion about expanding the world's system of MPAs. MPAs – especially highly protected areas in which extractive and destructive activities are banned – can be effective management tools to safeguard and restore ocean biodiversity and associated services, complement conventional fisheries management and contribute to the mitigation of climate change by protecting marine carbon stocks. Yet, as of March 2021, only around 7 percent of ocean area has been designated or proposed as MPAs, and only 2.7 percent is actually implemented as fully or highly protected," the authors observe.
"Marine sediments are the largest pool of organic carbon on the planet and a crucial reservoir for long-term storage. If left undisturbed, organic carbon stored in marine sediments can remain there for millennia. However, disturbance of these carbon stores can re-mineralize sedimentary carbon to CO2, which is likely to increase ocean acidification, reduce the buffering capacity of the ocean and potentially add to the build-up of atmospheric CO2," the authors note.

"Thus, protecting the carbon-rich seabed is a potentially important nature-based solution to climate change," they add.
The study bases the extent of the carbon emissions caused by industrial trawlers and dredgers using data from satellite monitoring devices and estimate that 4.9 million km2, 1.3 percent of the global ocean, is trawled each year.
They estimate that this disturbance to the seafloor results in 1.47 Pg of aqueous carbon emissions, "owing to increased carbon metabolism in the sediment in the first year after trawling".
"If trawling continues in subsequent years, emissions decline as sediment carbon stocks become exhausted. However, after nine years of continuous trawling, emissions stabilize at around 40 percent of the first year's emissions, or around 0.58 Pg CO2. If the intensity and footprint of trawling remains constant, we estimate that sediment carbon emissions will continue at approximately 0.58 Pg CO2 for up to around 400 years of trawling, after which all of the sediments in the top metre are depleted," the researchers note.
"Although 1.47 Pg CO2 represents only 0.02 percent of total marine sedimentary carbon, it is equivalent to 15–20 percent of the atmospheric CO2 absorbed by the ocean each year, and is comparable to estimates of carbon loss in terrestrial soils caused by farming," they add.

The researchers identify areas where MPAs, which prohibit benthic trawling, should best be placed to reduce carbon emissions by the fisheries sector.
"Top priority areas are located where carbon stocks and present anthropogenic threats are highest, including China's EEZ, Europe's Atlantic coastal areas, and productive upwelling areas," they state.
"Countries with the highest potential to contribute to the mitigation of climate change through protection of carbon stocks are those with large EEZs and large industrial bottom trawl fisheries," they add.
And they suggest that – if the right areas are chosen for MPAs – protecting a mere 3.6 percent of the ocean would eliminating 90 percent of the present risk of carbon disturbance due to bottom trawling.
Further research required
"Our results relating to CO2 released through trawling represent a preliminary best estimate, based on the available data, and further research is required to verify these estimates across scales," they admit.
However, should the theory be supported by further research, they suggest a very practical outcome.
"Reduced CO2 emissions through reduced trawling effort could also generate carbon credits, and provide a meaningful opportunity for financing MPA creation," they argue.