Speaking in a Seafood Source-organised webinar this week, Ricardo Garcia, CEO of Camanchaca – the Chilean farming firm that was one of the founding members of the initiative – argued it had the scope to "be the most sustainable source of healthy protein in the globe".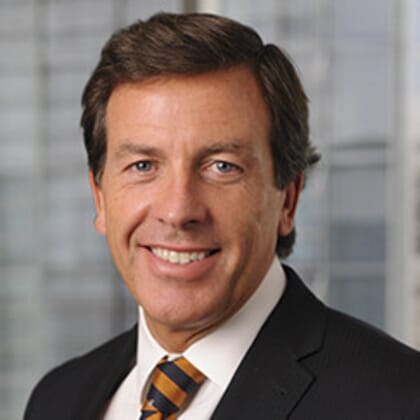 Given the piscivorous nature of salmon, many opponents to the salmon industry would have disputed this claim, but in a Q&A session after the presentations The Fish Site asked "whether salmon producers should be looking to diversify into other species that require lower marine ingredients levels" and he defended his claim.
"We should specialise," he argued, "and let salmon become the most sustainable healthy protein on the globe because salmon in itself contains such an enormous advantage in terms of the efficiency with which it's being farmed, the yields that it takes, the digestibility of protein that it contains, the nutrients that it contains, means that it's very hard for another protein to be as good and effective in providing healthy protein to the planet.
"What we aim to do is to keep salmon well fed, ensuring that the marine ingredients sourcing is sustainable and that is precisely a component of ASC certification".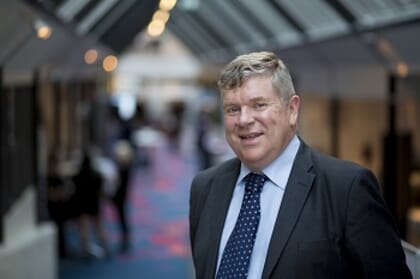 Salmon farming has also, according to Einar Wathne, President of Aquaculture Nutrition at Cargill, helped to improve the sustainability of other aquaculture sectors.
"The technology," he argued, "that has been developed through salmon farming and through the innovative salmon farmers is flowing to other species as well. I'm not talking just about nutrition but also vaccine, preventive health, genetics – a lot has started with salmon, even though the salmon farmers haven't necessarily gone multi-species the technology is transferred through suppliers and other parts in the value chain. So it's obvious that the technology development and leadership that salmon farming has is also bringing success to other aquatic species and making them more sustainable."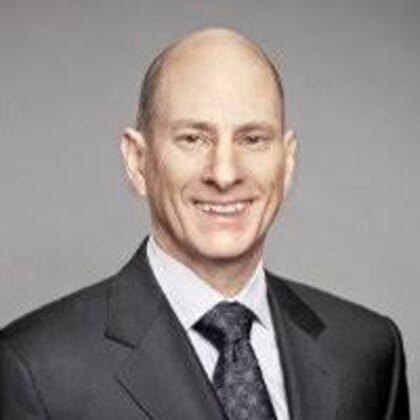 Collaboration is key
The main thrust of the seminar, which was entitled "Is Pre-Competitive Collaboration the Key to a Sustainable Blue Revolution?" was to present a strong case for salmon producers to work together to help overcome a number of obstacles – in terms of sustainability and to improve the reputation of the industry in particular – was made by Covenor to the GSI, Avrim Lazar.
While he was quick to point out that salmon farmers should not be expected to share all information, he pointed out a number of key elements that could be improved by "companies that normally compete suspending competition and deciding there's an opportunity, which they want to address together."
"It could be a common threat, it could be an unrealised opportunity, but it's the idea of suspending the normal competitive activity and, for a specific thing, choosing to work together to solve a problem and realise an opportunity," he explained.
"If you want to increase the market share of shrimp or salmon or tilapia sometimes it's best to work together. To grow appetite for your product rather than try and beat each other up," he added.
As well as a means to improve the market reputation of salmon, he argued that it could help overcome biological challenges and speed up the innovation process.
He also pointed out that cooperation could help increase profits.
"There are times when suspending competition leads to making more money than being competitive," he observed.
However, he also added that profits were not the only raison d'être for the industry, which was in fact "part of a larger human enterprise" – that of feeding the burgeoning world population – which offered an additional incentive for "companies that are normally competitors to overcoming problems together".