The decision on Seafood Expo Global and Seafood Processing Global , which were due to take place on 21-23 April in Brussels, has been made by its organiser, Diversified Communications, "due to the magnitude of the unanticipated public health and safety issues posed by the rapidly escalating COVID-19 outbreaks and contagion."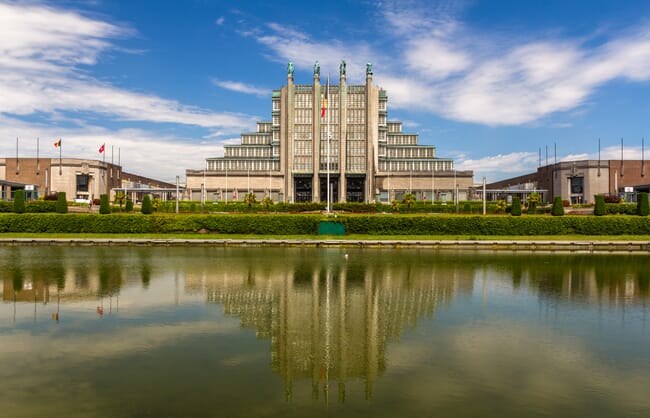 The decision is in line with the latest recommendations from the Belgian government, which today issued advice to cancel indoor events with more than 1,000 people in order to contain the spread of the new coronavirus.

Diversified explained in a statement: "In order to preserve business continuity for our community, we will inform you directly of the new 2020 dates by no later than 18 March 2020."
They added: "We thank you in advance for your patience as we try to respond to each of you in a timely manner.
"We value the support of everyone involved in the making of this event ­­ our vendors, the local authorities, the venue and, most of all, our partners, friends and customers in the seafood industry. We are looking forward to getting this strong seafood community back together in the near future. Until then, we send heartfelt thoughts to those who are affected by COVID-19.
Gill health conference goes the same way
The decision on the Seafood Expo comes on the same day that the international Gill Health Initiative was postponed.
The event, which was due to take place in Stirling on 1-2 April, was being hosted by the Scottish Aquaculture Innovation Centre (SAIC).
In a statement, the SAIC explained: "The GHI2020 Steering Committee has regretfully decided to postpone this April's Gill Health Initiative event.
"In the last few days, several of the organisations and businesses due to take part in GHI2020 have introduced bans on non-essential travel. Given the international nature of the event and the rapid developments in the spread of the Coronavirus/COVID-19, we believe postponing the event is the right thing to do.
"It is disappointing to have to postpone this much-anticipated event, but we will be in touch in due course with new dates for GHI2020. We thank you for your understanding and hope we can all gather later in the year to help advance the cause of good gill health."