The construction company awarded the $78 million contract, Canstruct, has started work on Seafarms' Legune Station grow-out facility, Bynoe breeding facility, and Exmouth founder stock centre. It is also preparing to establish the first farm, which will consist of 36 ten-hectare ponds, 36 one-hectare nursery ponds and the associated supply and discharge canals. In addition, tenders have been received for the long delivery four seawater intake pumps that are each capable of moving approximately 7,000 litres per second, complete with associated pipes, medium voltage motor control centres and control systems. Installation of these pumps is scheduled for late next 2022.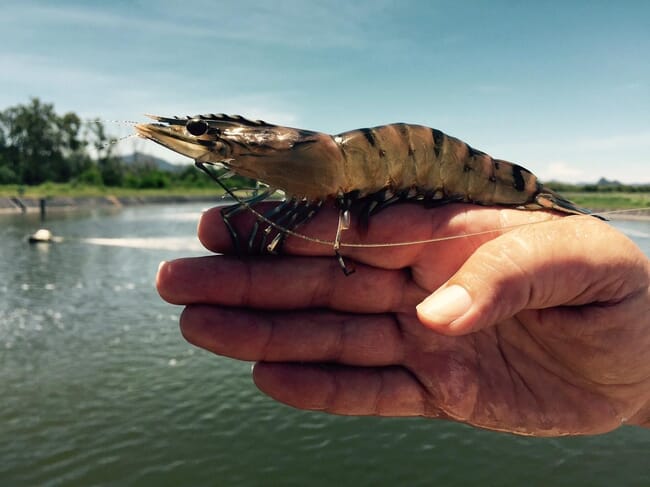 At Legune Station the first 21 buildings needed to establish the construction accommodation village have been transported to site and site preparation is underway. At both the Bynoe Harbour Breeding Facility and the Exmouth Founder Stock Centre work packages have been awarded for detailed engineering of buildings and utilities with initial work on site expected to commence during September this year. The procurement of water treatment components and systems have also commenced.

The A$18.3 million Western Australian Government sponsored sealing of the Moonamang Road continues to be advanced and upon completion will provide a complete all-weather sealed road from Kununurra to the Legune Station boundary. It will ensure the company can efficiently move fresh prawns from where they will be grown and harvested at Legune to the planned processing plant near Kununurra all year round.
The company adds that its long-term effort to develop a specific pathogen-free (SPF) domesticated population of black tiger prawns that commenced at Exmouth in 2015 continues to progress. The facility has now produced fourth generation (G4) domesticated animals and these continue to pass the SPF test.
According to the company, "the domestication program reduces production risk by ensuring that the prawns used in the production system do not carry known viruses that impact production. This strategy combined with selective breeding produces faster growing prawns. The work at Exmouth complements the program in Queensland that has demonstrated the commercial benefits of domestication even where animals are not SPF."