"We are proud that CleanTreat has been selected as a finalist for such a prestigious award. It is recognition of the ingenuity and hard work that the team has put in to develop this ground-breaking system for the sustainable growth of the aquaculture industry," Neil Robertson, head of CleanTreat, reflects.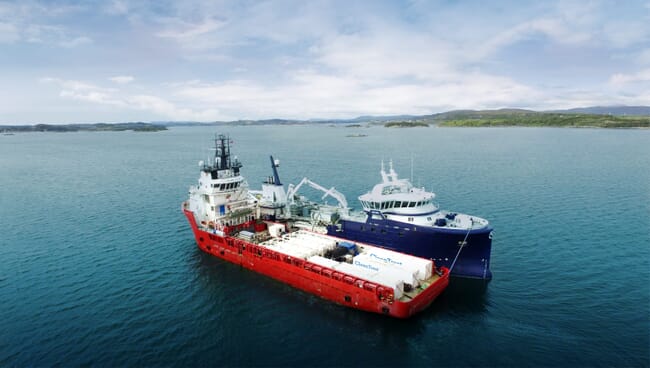 Benchmark's system provides a way of preventing chemicals used to remove sea lice from salmon from entering the sea. It has been deployed in field trials in Norway since 2017 and has purified more than 300,000m3 of treatment water during this time. It is still evolving, with capacity and throughput increasing fourfold in the last two years.
"Chemical-based bath treatments that are released into the water are one of the biggest objections to the aquaculture industry and CleanTreat works to solve this environmental challenge. The system will revolutionise the application of medicinal sea lice treatments by purifying treatment water and bringing an end to the discharge of treatment water into the sea. Not only does this improve the environmental credentials of the industry, it also helps to protect against future resistance to medicines," Robertson explains.
Although Benchmark has so far focused on using its own "next generation" sea lice treatment in conjunction with CleanTreat, trials have also shown that it is also effective at removing a number of other medicines from both sea and freshwater.
"We anticipate CleanTreat being used more widely in the future. The system has the potential be used to support treatments for other diseases and parasitic challenges," says Robertson.
Members of Benchmark, including Robertson, will be at stand 342 in Hall D at AquaNor to explain the latest developments in CleanTreat, while Benchmark's seminar – Aquaculture Fit for the Future – will be held on 20 August in Trondheim's Clarion Hotel.