This week the council granted the firm access to Point Lowly Marina – a decision which will enable them to support the establishment of a 4,245 tonne-capacity fish farm in Fitzgerald Bay, in the northern Spencer Gulf, under existing leases granted by the State Government of South Australia.
Clean Seas is currently the largest farmer of yellowtail kingfish (Seriola lalandi) outside Japan. It has a hatchery at Arno Bay and its existing fish farms are at Port Lincoln, both on the Eyre Peninsula of South Australia. The new site, which is due to be stocked with kingfish in September, "will deliver a significant increase" in the company's production capacity.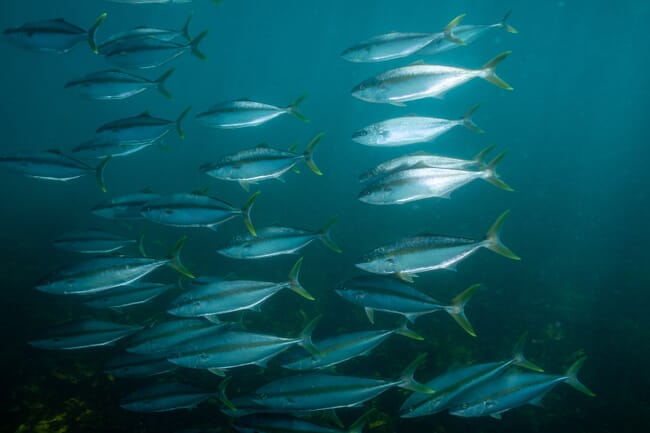 "This is good outcome for the company and the local Whyalla Community. We are now focused on investing in the Fitzgerald Bay Farm and building a high quality, sustainable growth industry that will create regional employment and opportunities, valuable export quality yellowtail kingfish and returns for shareholders," said Clean Seas managing director, Rob Gratton, in an announcement on the ASX.

The company also noted that it "appreciates the engagement and feedback from the local Whyalla community and looks forward to delivering on the promised jobs, local investment, industry diversification and career pathways that will result from the commencement of farming at Fitzgerald Bay".
Clean Seas previously farmed in the region, and many locals opposed the plan, according to ABC News – due to fears that waste from the farm could cause nitrogen blooms and impact the area's annual aggregation of giant Australian cuttlefish.
However, under the three-year agreement with the council, the company is required to finance $500,000 worth of upgrades to the marina.