This ambition was one of the key elements to emerge from the second International Symposium on Offshore Aquaculture, which took place in Lingang, Shanghai, last week. The theme was "profound cutting-edge technologies in marine aquaculture" and covered the pioneering technologies used in offshore aquaculture, both in China and abroad, in a bid to improve international cooperation and set up a world-class platform for scientific and technological exchanges in the field.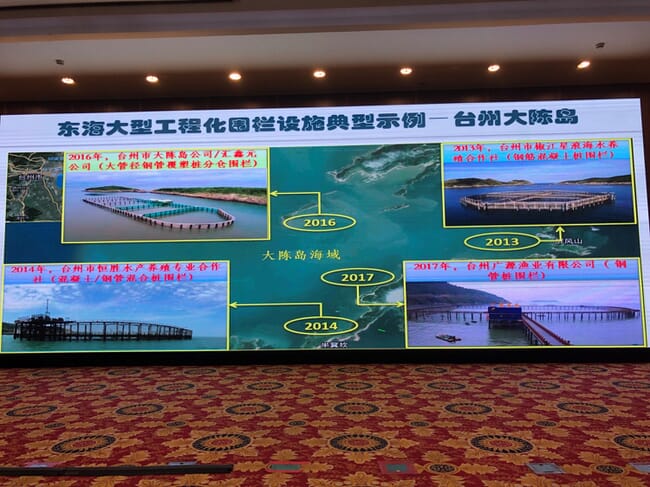 It was attended by more than 150 representatives from 10 countries, as well as representatives from international organizations, including FAO.
Dr Matthias Halwart, head of FAO's aquaculture division, who addressed the conference, stated: "Farming the oceans has high potential for closing the future demand-supply gap for aquatic products and alleviating pressure from inland and terrestrial food production systems. Near-shore integrated multi-trophic systems with nutrient-extractive species such as seaweeds and molluscs are particularly promising in the short term. At the same time, offshore aquaculture could provide much needed additional food fish in the future if the substantial investment needs, technical challenges and regulatory conditions can be adequately addressed."
Lingang is aiming to be central to the development of offshore aquaculture equipment. Following the inauguration of the Intelligent Marine Aquaculture System Project, which is dedicated to the industrial offshore aquaculture, the Lingang High-Tech Marine Park will focus on designing, developing and fabricating intelligent marine aquaculture system, such as vessels with production capacity of 100,000 tonnes, Chen Jie, the Executive Deputy Director-General of Shanghai Lingang Development Administration, said and he hopes that more offshore projects will come to the Lingang High-Tech Marine Park. It will based in Shanghai and provide technology and equipment for offshore aquaculture worldwide.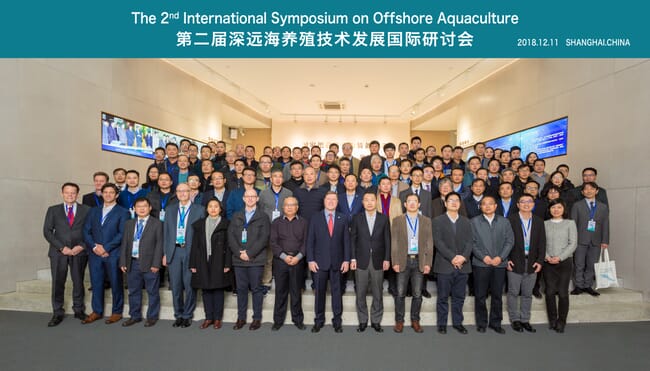 Professor Wang Lumin, Deputy director-general of the East China Sea Fisheries Research Institute, summarised the development of offshore aquaculture in the East China Sea. He also demonstrated some of the novel production systems being developed in the area – including a mobile pen that sits on the seabed, one that can cope with typhoon force winds and an intelligent submersible cage system capable of culturing large yellow croaker (Larimichthys crocea) in offshore areas in the East China Sea. He emphasised that China has considerable potential to undertake – and demand for – offshore aquaculture development, and is willing to share knowledge and technology and cooperate with other developed and developing countries.
During the symposium, the Australian Blue Economy Cooperation Research Center, the East China Sea Fisheries Research Institute, the International Copper Association and Shanghai Ocean Aquafarm Fishery Co. signed a joint agreement to take part in the Australian Blue Economy Cooperation Research Center Program.