Report Highlights:
In 2005, China Customs reported total agriculture, fisheries and forest product imports of over $35 billion. Imports of consumer-oriented agricultural products ( not including fisheries, bulk or intermediate products )accounted for over $3 billion of this total.

The U.S. continues to hold the top position in both overall agricultural exports to China and in consumer-oriented products, despite setbacks in beef exports to China. As incomes continue to grow, China is showing signs of becoming a more consumption-driven economy.
Economic Situation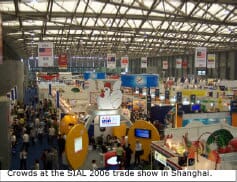 China's economy, now the fourth largest in the world, continues to grow rapidly, posting 10.2% growth in 2005 and a forecast 10.5% in 2006, despite government efforts to cool the economy. Concerns about overheating continue to weigh on Chinese policymakers, as inflation continues to creep up, although it is still low at less than 2%. Much of the increase has taken place in food prices, causing ambivalence among policymakers who are worried about inflation but also seeking ways to improve farm incomes. Efforts to cool down property markets have yielded mixed but generally good results as central government authorities moved to pull back on bank lending and tighten approvals for new industrial and real estate developments.
I.2. Demographic Developments
Although China has relaxed restrictions on the movement of rural residents, the largest cities continue to restrict employment and housing for unlicensed migrants. In addition, production costs in the major metropolitan areas have risen. The result has been a boom in the growth of second and third-tier cities across China. These emerging city markets fall into three broad categories: coastal population centers, satellite cities, and inland giants. Coastal Population Centers: China's eastern coast is dotted with major cities that have cashed in on growth in export markets to fuel an economic boom independent of the major urban centers of Guangzhou and Shanghai. Cities such as Qingdao, Dalian and Xiamen are becoming independent export powers. Satellite Cities: By contrast, a large number of satellite cities close to and economically dependent on Guangzhou and Shanghai have also sprung up in large numbers in recent years. Growth in these cities is driven by businesses seeking to escape ever higher costs in the metropolis, while still cashing in on the large consumer and export markets, distribution, and logistics infrastructure.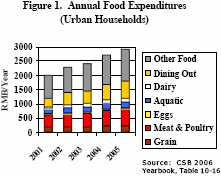 These include both freewheeling commercial boomtowns like Shenzhen (Guangdong) and Jiaxing (Zhejiang), and storied, historic power centers like Suzhou (Jiangsu) and Hangzhou (Zhejiang). Inland Giants: Growth is no longer passing China's interior cities by—some cities such as Chengdu and Nanchang have seen aggressive growth in the past two or three years and are becoming focal points for industrial development. These cities are focused on a mix of domestic and lowend export manufacturing. Although large, the regulatory climate in these cities can be unpredictable and they are overall considerably less wealthy than coastal cities. These are good markets for exporters with a long-term focus. Those interested in Chinese markets should also keep an eye on the government's drive to build new cities to relieve the population pressure on major cities. The flagship project for this policy is a planned community for 700,000 people being constructed near Suzhou, just an hour's train ride from Shanghai.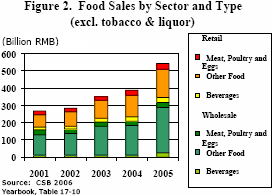 Another important demographic element is generational. The population currently is divided into three groups: those born from 1946-1964, who have lived through some of China's most turbulent times; those born from 1965-1976, who came of age during China's drive to development; and those born after 1976, who have grown up in an increasingly affluent and stable environment. While there are significant differences between the first two groups, they share similar spending habits: they are both extremely price sensitive and conservative about spending, with extremely high savings rates. The most recent generation of consumers is different, having embraced a consumption-oriented lifestyle. They are more willing to spend money, willing to experiment, are much more style conscious, and are more sensitive to advertising.

These consumers are gaining rapidly in importance, as they become income earners in their own right. This generation also does not shy away from taking loans: a significant part of China's housing boom is being led by young, white collar workers who are taking advantage of newly available long-term mortgages with low interest rates to buy their own apartments. In the process, they are leaving home and establishing households before they get married, yet another major break with tradition.
I.3. Consumer Buying Habits
According to official statistics, total consumer expenditure (GDP by expenditure: China Statistics Book) increased by 10.4% in 2005 compared to 11.7% in 2004. In 2005, consumer expenditures grew faster for rural households, growing by 10% compared with 8.2% for urban households. However, the urban/rural consumption ratio remained almost the same. Long-term consumption is expected to continue growing. China's increasingly wealthy citizens have limited vehicles for investment and low interest rates for home loans, a situation that encourages consumers to spend or to put their money into homes. Generational distinctions aside, Chinese consumers tend to be conservative and price sensitive when it comes to personal spending. Exceptions to this rule include spending on education, medical care, gifts and entertainment, and children.

The greatest successes for high-end U.S. food products have been those aimed at hotels and restaurants (seafood and pork, for example), and high-end products given as gifts (fresh fruit, wine and liquor). Acceptance of imported products as guarantee of safety and high quality is common, and U.S. products in particular have benefited.

Food safety itself has become a major issue, especially in the major urban centers. Food safety or adulteration problems are nothing new in China, but they have recently become favorite topics for the Chinese media, and even minor incidents in the most far-flung areas are now often reported nationwide. This, along with SARS, swine disease and avian influenza scares, has created a widespread perception that many food products are unsafe. This feeling appears to be strongest at higher income levels, where consumers rely more heavily on processed or pre-packaged foods. As a result, consumers in these income brackets are placing a premium on famous brands or buying in venues with a solid reputation. Also, higher-income consumers tend to be very health and nutrition conscious, from both a traditional Chinese and a more science-based perspective.
I.4. Consumer Foods Market Size and Growth
The total value of the Chinese food market has continued to grow at a rapid clip. This trend was bolstered as the inflationary trend of 2003 accelerated. Price changes for food through the years 2000 – 2005 were 2.6%, 0%, -0.6%, 3.4%, 9.9% and 3.1%, respectively (CSB Yearbook, 2006). Combined wholesale and retail food sales exceeded RMB 1 trillion in 2005, but this figure falls to RMB 503 billion when tobacco and liquor revenues are excluded. Total dining revenue, including restaurants, snack counters and cafes reached nearly RMB 38 billion. The actual figure is likely several times higher, since many restaurants in China under-report their total sales revenue. Stagnation in food wholesaling appears to be ending, as consolidation and modernization start to pay off. If tobacco and liquor are excluded, however, retail and catering continue to grow at a faster pace. This reflects rapid development in modern retail formats and a growing trend toward dining out.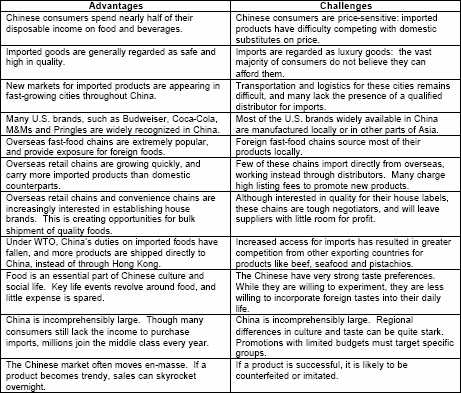 Further Information
To read the full report please click here (PDF)

November 2006