"Our research activities will cover both terrestrial and aquatic species. On the aquaculture side, we will be able to leverage the work conducted and resources of the Biomin Aquaculture Centers for Applied Nutrition in Vietnam and Austria, There, the focus continues to be innovative gut performance, disease prevention and novel research on mycotoxins, particularly in the context of fishmeal replacement," commented Shu Guan, technical, research and marketing director of Biomin China.

"There is a large amount of scientific research being conducted in China. With this joint laboratory we are well positioned to connect to Biomin's global research and development network and bring science-based solutions to customers," added Guan.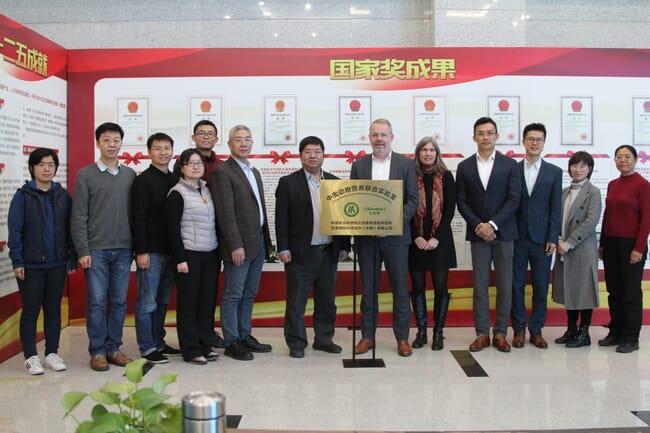 The opening ceremony was attended by Kong Pingtao, the deputy secretary-general of Chinese Association of Animal Science and Veterinary Medicine, Jan Vanbrabant, chairman of the Erber Group (Biomin's parent company), the research and management team of Biomin China, and representatives of the Institute of Animal Sciences, including deputy director Zhang Junmin.
"The new laboratory affords us the opportunity to further advance research in the fields of animal nutrition, mycotoxin detoxification and gut performance. This is a core focus of Biomin and it contributes to the scientific innovation that Erber Group companies deliver to the food and feed industries throughout the world," observed Vanbrabant.
"We are honoured to unveil the China-Austria Joint Laboratory of Animal Nutrition with the Institute of Animal Sciences, and we look forward to the scientific knowledge and progress that it will bring to the sector," added Jack An, managing director of Biomin China.