Charity seeks salmon and trout welfare officer
The RSPCA is currently inviting applications for a role as a senior scientific officer, who will develop and advise on the charity's policy and strategy in relation to the welfare of farmed fish, particularly salmon and trout.
The salary will be around £34,000 a year, depending on experience, and the role will involve a mixture of home- and office-based working.
As a part of the RSPCA's Farm Animals Department, the role is fundamental to helping to promote by all practical means the highest standards in farm animal welfare. This includes improving attitudes towards farmed animals, and strengthening the laws in relation to farm animals and improving their implementation.
The society is looking for an organised, articulate and passionate individual with an excellent understanding of farmed fish welfare issues relating to farmed salmon and/or trout.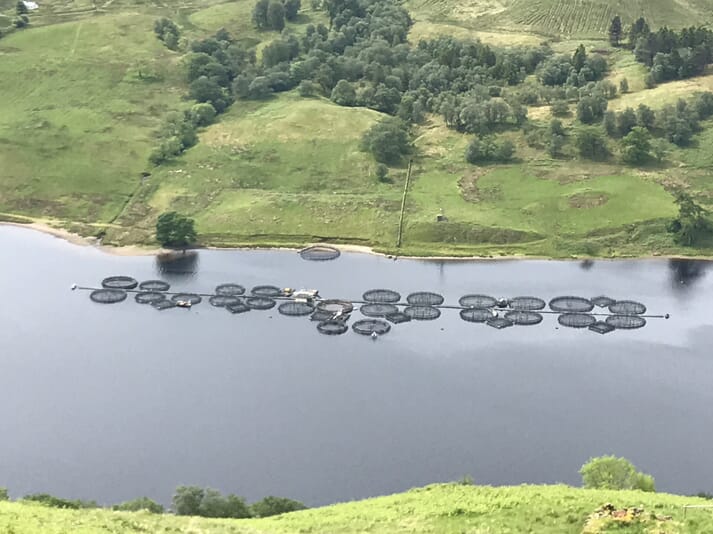 Job description

The role will involve:
Managing all aspects of the RSPCA welfare standards for salmon and trout, including close liaison with, and provision of scientific/technical advice and support to, the RSPCA Assured scheme and its members, as well as the rest of the RSPCA.
Providing scientific and technical input into specific projects, reports and campaigns.
Liaising with the farming and food industries, scientific research sector, and governmental and non-governmental bodies.
Representing the Society externally, including in the media.
Potential for future line management of an aquaculture scientific officer.
Job requirements
A masters degree in a relevant scientific subject (animal/aquaculture/welfare science), or a bachelor's degree plus relevant equivalent experience.
High level of animal production and welfare knowledge in relation to salmon and/or trout.
Hands-on experience of working with one or more farm animal species.
Excellent verbal and written communication skills with well developed analytical skills and strong attention to detail.
Committee and working group experience and experience of developing standards.
Experience of leadership and/or people management/supervision.
What's in it for you?
The opportunity to work for the largest animal welfare charity in England and Wales comes with an extensive benefits package that includes:
35 hours standard working week, 25 days annual leave, plus bank holidays increasing to 30 days with service.
A generous pension scheme with associated life assurance and group income protection scheme.
Access to a private healthcare scheme.
Support for professional development after the qualifying period and access to the RSCPA's employee assistance programme.
How to apply
Further information
Due to the current Covid-19 pandemic interviews will be held on 22 June through Google Hangouts. For any part of the recruitment process requiring an onsite visit a full assessment will be carried out to ensure everyone's safety.
All online information and documents are available in alternative formats, including Braille and large font, upon request from the Resourcing team.
The organisation strongly encourages and seeks applications from a wide diversity of candidates and in particular welcome applications from minority ethnic, black, and candidates with disabilities, who are currently under-represented at the RSPCA.