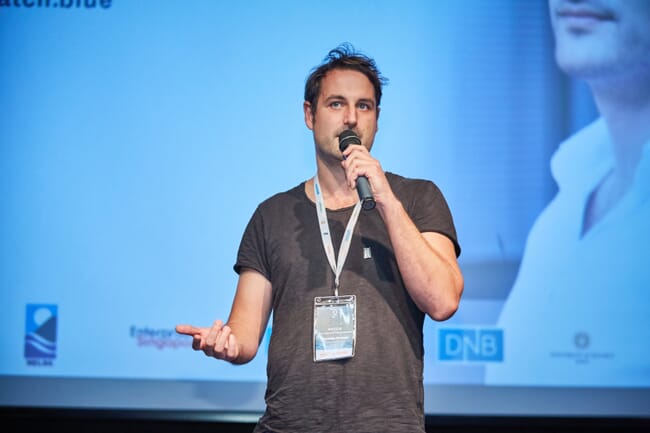 Ahead of the Animal AgTech Innovation Summit on 14 September – when he will host a virtual roundtable discussion on 'The role of aquaculture in a resilient and sustainable global food system' – he tells The Fish Site why there are many misconceptions that need to be addressed.
What sort of topics are you going to cover?
I would like to debate some conceptions and misconceptions around farmed seafood with regards to the following:
Does farmed seafood provide healthy protein or just protein and what's the difference?
What types of aquaculture are ecologically sustainable, which ones less so?
What types of aquaculture are net-food producers, which ones are not?
How does aquaculture compare to other animal protein production with regards to land and water use, feed conversion ratio and other parts of the supply chain?
Who is set to feature in the discussion and what will they bring to the party?
I will host the session and we are inviting corporate representatives and investors to join the discussion. Ideally with a background in AgTech from aquaculture or other food production sectors.
What areas of aquaculture are most in need of new ideas and technologies?
The biggest impact could be created if aquaculture was to be able to move offshore, sustainably. The recirculation aquaculture sector is also in dire need of innovation that reduces production costs and helps run RAS facilities more reliably.
These two new types of seafood production systems will be challenged through improving conventional cage and pond culture, where innovation in health and genetics will help improve production efficiency in the next couple of years. A new generation of farmers will be more technology-friendly and adopt the precision farming and IoT technologies coming to the market at the moment.
How is Hatch's fresh cohort shaping up after three weeks of your fourth accelerator programme?
Normally our programme takes the companies from Hawaii, to Bergen, to Singapore in four months. We visit farms, suppliers and processors. All of those things are obviously not possible this year, due to the pandemic so it is more challenging than normal. One "good" thing, I guess, is that the situation applies to everyone equally, no matter whether they are from San Francisco (SeaWarden) or Australia (SmartOysters).
However, it's also hard in a sense, since most investors and corporate partners we bring to the table prefer to have meetings in person, especially when it comes to evaluating the founders and their ability to execute on an investment. Nonetheless, we are making the most of it and our companies are certainly of high-quality this year and we are more than happy with the investments that we made.
Further information
The roundtable on 'The role of aquaculture in a resilient and sustainable global food system' will take place at 4.30pm (CET) on 14 September.