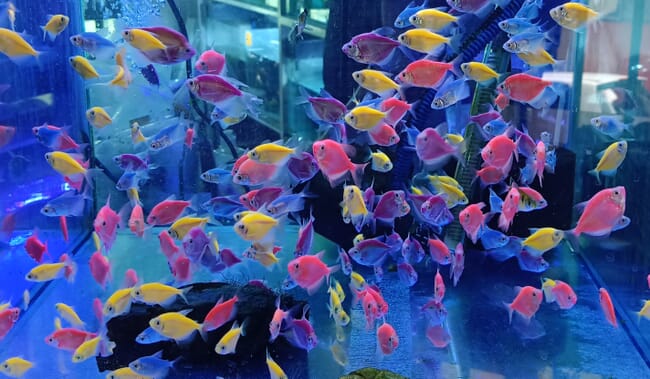 What inspired you to embark on a career in aquaculture?

I have been passionate about ornamental fish farming since childhood. I used to have an aquarium in my house. I completed my graduation in 2012 and decided to venture into farming.
I began breeding fish in a bucket in the courtyard of my house. I used to breed fish in a small quantity and sold juveniles to my neighbours. After four years I decided to scale up my business. I started breeding fish and also opened a retail outlet at Chaltlang area of Aizawl in 2019.

What is the size of the farm and what species you produce?
We started with 18 display tanks in the shop and five thermocool boxes for breeding. At present, we have 33 glass tanks for breeding and 50 thermocool boxes. We breed species like mollies, guppies, sword tail, goldfish and koi. In total we produce around 100,000 fish a year.
Do you think ornamental fish farming has scope to grow in Mizoram?
It's true that we are one of the smallest states in the country, with a population of just over a million, but people have a keen interest for ornamental fish and almost 70 percent of the houses have aquariums. The wide scope and love of Mizo people towards ornamental fish also encouraged me to start this business.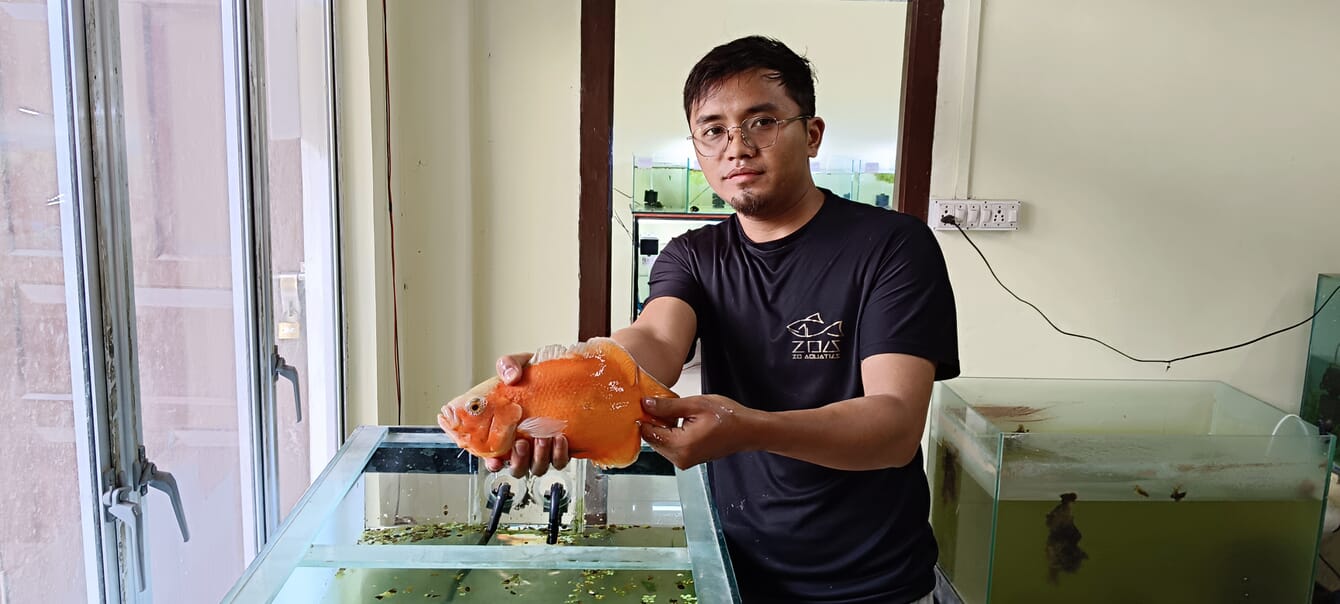 What's your typical day at work?
I visit my farm early to provide market feed to the fish and spend around two hours there every day. I then come to my shop and do business. The water is changed twice a week and I stay in my farm for the entire day on Sunday.
What's your biggest worry at work?
Our biggest problem is debt in Mizoram. People take away the produce and they do not pay. I have already suffered a loss of Rs 2 lakhs ($2,433) in my business.
Have you ever suffered any major incidents?
Yes, I suffered major losses in 2021 when there was an electric short-circuit in my shop. It happened during night hours when the shop was closed. I opened my shop in the morning and found dead fish lying on the floor. I suffered losses of around Rs 1.2 lakh ($1,460).
What's your production capacity and how you minimise mortality rates?
We can stock around 3,000 fish in the farm. We do not suffer from mortality issues, as the water comes from clean rivers and streams. We also have a good filtration system, but there is high level of chlorine and we have to throw anti-chlorine in the water to keep it clean or the fish will catch fungal infections and die.
We also suffering from a water crisis because most of the streams are getting choked due to highway construction work in the hills. We get water just once or twice a week, which is insufficient as we need water continuously. We have constructed a 20,000 litre water tank to ensure an uninterrupted supply of water.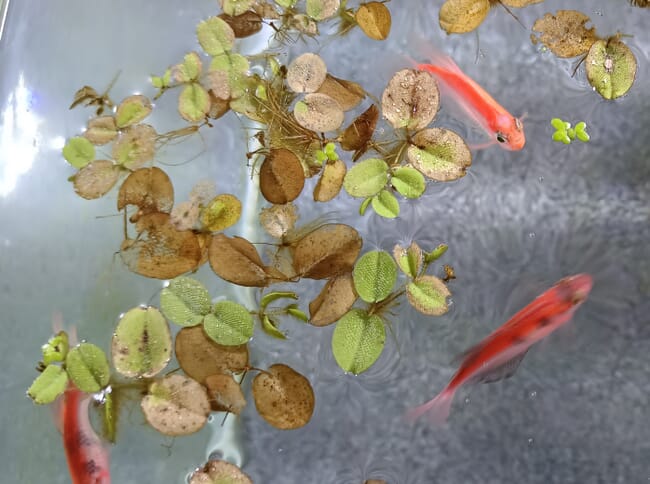 Are you selling your fish in other districts?
We have buyers who buy from us and sell them in far-flung districts of the state. But the problem is with transportation as this is a hilly terrain. The transportation cost is very high and it proves difficult for the buyers to come and procure fish from here.
Are there any individuals or departments who have particularly helped with your growth?
Yes, I am thankful to the fisheries department that gave me a subsidy of Rs 3 lakhs ($3,650) to start my farm. But still, the investment is huge, as the cost to set-up the farm is Rs 2.5 lakhs ($3,042) and monthly bills for the rent of the farm land, medicines and electricity come to Rs 10,000 ($122).
Do you have any advice for budding fish farmers?
I would like to tell them that to venture into the fish business only if they are passionate – it is a risky business and slight carelessness might result in severe losses for them.
What's your ultimate ambition in this sector?
I want to scale up my business and open a big farm and enhance production. I also want to sell my fish to other states and in far areas of Mizoram.
We are facing stiff competition in Aizawl, as there are 10-11 shops now that are doing the same business. I want to expand my business to reach to new areas and minimise competition. We currently still order some fish from West Bengal and Assam, but would like to be completely independent.