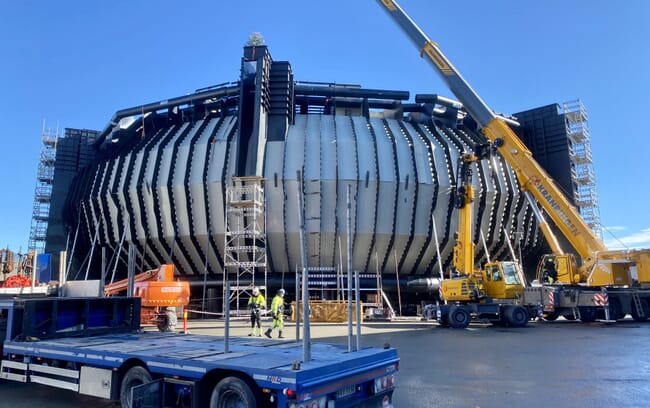 While on her tour, Minister Murray met with representatives from Norway's aquaculture sector to gain insights as Canada attempts to close down open-net pen aquaculture in British Columbia in favour of land-based and closed-containment salmon farms.
Her itinerary included a visit to the headquarters of Bluegreen – the company behind the unique "Marine Donut" fish farm design – in Bamble municipality.

In a press release from Bamble municipality, Murray said: "I was delighted to be able to come here and see the development of the Bluegreen concept. Salmon is an important industry in British Columbia on the west coast of Canada and we are in a transition away from cage-based farming. I am very happy to see the development of this alternative solution which has potential."
"It certainly seems like an opportunity primarily for British Columbia, but of course also for the east coast it could be interesting," she added.
The first commercial-scale Donut is currently being built in collaboration with SalMar, the world's second largest salmon producer, and is permitted to hold up to 1,100 tonnes of salmon.
"As the world's appetite for high-quality fish and seafood continues to grow, and climate consciousness grows around the world, we must find novel and innovative ways to manage the oceans and restore the resources within them. The Government of Canada will continue working together and sharing best practices to restore ocean health and protect our marine ecosystems," Murray said.