"There's a bit of a tear in the matrix at the moment and fish is getting top billing right now in a way that I've never experienced. I'm really excited by getting the legislation [the Aqua Act] passed and seeing what we can do," said Margaret Henderson, campaign manager for Stronger American through Seafood.
Henderson, who has been involved in federal advocacy for aquaculture for 15 years, believes that the momentum in the sector generated by President Trump's recent executive order to create 10 "Aquaculture Opportunity Zones" in US federal waters, combined with the Aqua Act that is currently with the House of Representatives, presents as good an opportunity as has arisen in her time in the field.

Henderson was joined in the discussion by "sustainable aquaculture advocate and water farmer champion" Jennifer Bushman, as well as Crystal Johnson, business development officer at Hatch Blue, the world's first aquaculture accelerator.
Setting the tone for the discussion, Bushman explained: "The US must produce more seafood – over 85 percent of fish and seafood in the US is imported and we really need more local fish and seafood both on the aquaculture side and with these fisheries that can strengthen American jobs, give us more food security, bring improved technology and, of course, a sustainable source of healthy protein."
Bushman, who is a resident of California, explained the frustration facing a number of people who had attempted to establish of aquaculture operations in the state – including the well-known philanthropist and offshore aquaculture investor Christy Walton.
"Christy Walton was working with on a [aquaculture] project with Hubbs-SeaWorld and spent millions of dollars just to see if she could get a permit to get a sustainable project in the water. She said she was going to put more money in than was smart sense, because she wanted to see if somehow they could work their way into the permit."
Walton's plan, like many before and after, was scuppered by the convoluted regulatory process.

Johnson, up next, was able to offer a Hawaiian perspective on aquaculture, explaining that her native state has embraced the sector much more enthusiastically.
"In Hawaii, the state - I believe - has done a good job and supporting aquaculture. It has supported innovation in the sector, to help find ways to wean ourselves off tourism and to address food security, because the state knows we need these things," she reflected.
Nevertheless, she added, more needed to be done, not least because "60 percent of the seafood eaten in Hawaii is imported". And she went on to explain why it is crucial to follow up on executive order with some concrete legislation, as provided by the Aqua Act.
"A bill like the Aqua Act is necessary not just for Hawaii, but for the entire US, because the executive order isn't going to be enough for the long run. What's good about the executive order that was put out on May 7, is that it establishes one agency - in this case NOAA - to provide guidance and authorise offshore aquaculture. This will provide more efficient and predictable permitting, the regulatory framework and the national standards in aquaculture which are critical to investors," she argued.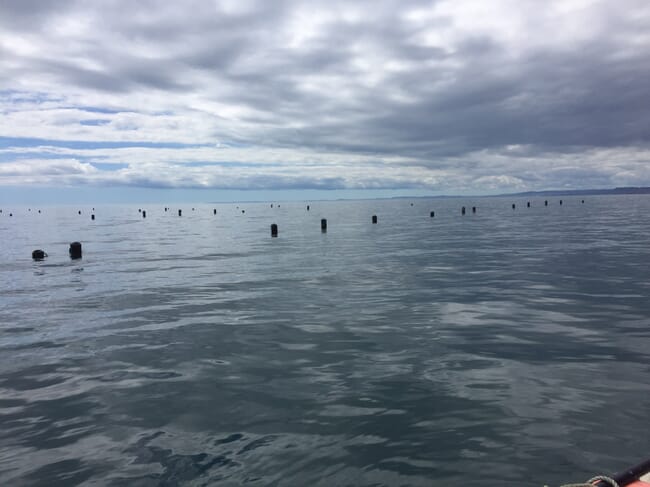 Johnson has been part of a team that has invested in 30 "sustainable and scalable" aquaculture start-ups in the last two years and she is all too aware of how US legislation – or the lack thereof – is very off-putting to potential investors in offshore aquaculture.
"Anyone who wants to invest in offshore farming is up against really expensive and uncertain processes – this is why we have investors and farmers doing business overseas, which is not ideal and not what we want," she explained.
This feeling was backed up by Henderson, who pointed out that there was only one federally permitted aquaculture facility in the entire US exclusive economic zone (EEZ) – the second biggest EEZ in the world – due to the "regulatory morass".
In order to overcome this, while the executive order allows NOAA to work on the permitting process, the Aquaculture Act is vital to give NOAA the authority to issue these permits through federal law, argued Henderson.
"With the May 7 executive order I feel like we just knocked down a massive barrier to increasing US seafood production… but we still have to have statutory authority to issue those permits," she explained.
However, although there is work still to do, she believes that there may have been something of a paradigm shift in the federal government's attitude to aquaculture.
"I sort of see it as establishing a sort of small businesses administration for aquaculture… instead of the federal government saying, as is so often the case, that government needs to be prohibitive towards industry, instead we flipped that on its head and said, 'No, government needs to facilitate and make available this opportunity'."