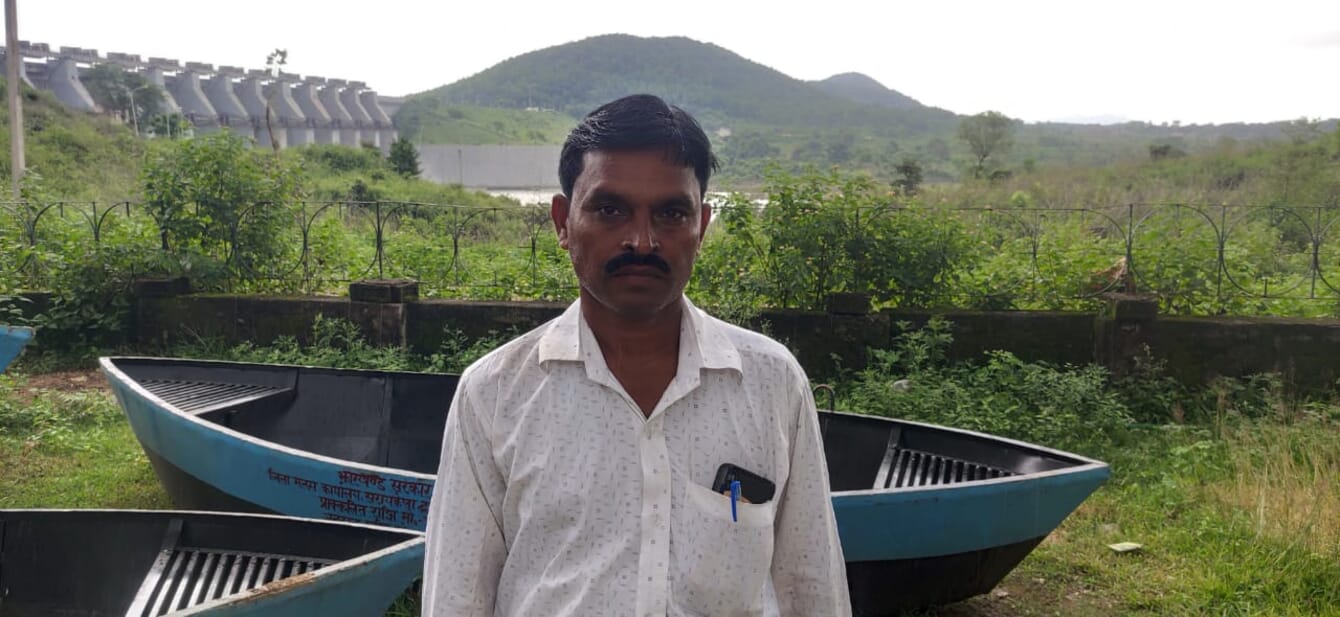 Arjun Kewat began farming fish in Chandil dam, in Seraikela district of Jharkhand State in 2019, as his income from fishing was barely enough to secure his livelihood.
The 42-year-old heard of a state government initiative to promote cage culture and was given two 6m x 8m cages. Two years later, he says he is now earning a handsome income for his family,
"The fishing in the dam [reservoir] was the sole source of livelihood for several thousand people here. But the catch was falling with each passing day because of too many people were involved in fishing. It was becoming difficult for me to support my family. I heard about the government's initiative to promote cage culture and decided to opt for it," he says.
"It was a wise decision as the return is several times higher than the traditional fish catching in the dam. I stocked around 7,000 tilapia and 9,000 pangasius fingerlings in my two cages last year, which is expected to generate good profit for me, as each fish would be sold for at least for Rs 100 (US $1.5) per piece while the production cost is around Rs 50 INR ($0.75)," he says with a broad smile on his face.
But Kewatbegan is not alone. He belongs to the group of around 100,000 people who were displaced after the construction of Chandil dam began in 1980.

Villagers recollect the time when they were forced to live in penury after they were evicted from their land. "We were not ready to forgo the land of our ancestors that we used for farming and staying. We held regular protest to stop the government from evicting us. Bullets were also fired during protests," recalls Hiren Yadav, 55, who is now a fish farmer.
"But the government took away the land, promising proper compensation and a job to every household that had lost its land to the dam. The compensation paid was not enough to run our livelihood and only handful of people were given jobs. We were forced to migrate to cities in search of livelihood and began to do odd jobs for survival."
Farmers claimed that around 100,000 people residing across 114 villages, were affected by the construction of the reservoir, which was built to produce power and supply water for agriculture in low-lying areas.
"But the dam has failed to live its purpose as the work got stopped after the building of the structure and gates in 1992. It has no utility except to supply water to a big business conglomerate. The cage culture and fishing has helped us to bring our life back on track," says Buddheswar Majhi, 38, another fish farmer.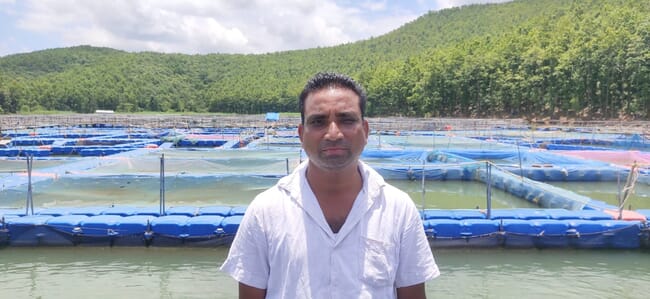 The roots of cage farming

Cage farming in the dam began in 2011, after the government decided to promote it to people that had lost their agricultural land and houses to the reservoir and were living in utter poverty.
"The initiative began after the government came to the rescue of people who had turned paupers and were doing odd jobs after losing their land to the dam," said Mithun Majhi, fishery extension officer (FEO) of Seraikela district.
"Cage culture was relatively a new concept then and faced its own teething troubles in the beginning. Prior to 2011, bamboo was used to make the cages but they were swept away in the water. But slowly, things began to move in right direction. The cages were also placed near the bank to ensure they do not drift away in strong water currents."
Government incentives
Senior officials from the department of fisheries explain that the government provides a lot of subsidies to attract farmers and offer them better livelihood opportunities.
"The government does the complete installation work of the cages and also offers fingerlings and feed completely free to beginners, to ensure that they start farming without having the headache of arranging financial resources," points out Pradeep Kumar, district fisheries officer.
"The farmers are given 50 percent subsidy on feeds, while the fingerlings are offered free from the second time onwards. The fingerlings are normally procured from the state itself. The chemicals are also provided to keep the cages disease-free. The dam water has a depth of around 150 feet, while cages are around 16-18 feet deep."
The senior official adds that there are strict provisions regarding harvesting the fish.
"The farmers are allowed to collect the catch only after 8-10 months, once the fish have reach at least 1 kg. This is done to ensure that they get good price for the produce. But they are allowed to harvest before if they show genuine reasons for it," he explains.
Counting the benefits of cage culture, Dr HN Dwivedi, the director of fisheries in Jharkhand, says that the cage production works well.
"Fish farming in ponds produces around 1-1.4nkg / m3, whereas in cage culture the harvest is around 25-30 kg / m3. We also train farmers in various aspects of fish rearing, such as hatchery skills, nursery management and maintaining water quality," he explains.
"The fish production in Jharkhand has increased several fold over the years largely due to cage culture. The annual production of fish stood at paltry 14,000 metric tonnes in 2000-2001 that has now increased 238,000 metric tonnes in 2020-21. We have kept the target 265,000 metric tonnes for the next financial year," he adds.
Due diligence
Farmers are grouped in 18 co-operative societies, each of which have around 80 members involved in fishing and farming in the reservoir.
The co-operative societies finalise the list of people who are eligible for cages before passing the list to the government.
"There has been a huge demand for cages among the villagers, as they are bringing good profits. But we have a very strict policy while selecting them, as many people want to start the business for high profits but lack the seriousness and hard work required for fish farming," said Narayan Gope, president of the Chandil dam displaced fish farmers co-operative society.
"Such people mar our efforts. We do thorough background checksto ensure that cages are handed over to the right people. A person is eligible to take only cage in their own name, though they can take more cages in the name of his family members."
Government officials confirm that there has been a surge in people seeking cages for fish farming.
"We have been witnessing a huge increase in applicants wanting to start cage farming, especially since Covid, but the cages are issued only after clearance from the co-operative societies. We had distributed 90 cages in 2019-20 but we expect to get around 1,000 cages from the government. We have so far distributed 987 cages to 600 farmers since 2011, but still the demand is high," says Majhi.
A strong market
Navkishore Gope, 35, says that cage farming has helped him to send his two daughters to a reputed English language school.
"It is a rare honour for me that my daughters are studying in a convent school. I had never thought that it would be possible before I started cage farming around six years ago. It has changed my life. I have one large cage that yields around 4-5 tonnes of fish after nearly 8 months of stocking fingerlings that are given free to us from the government. The subsidy on feeds also helps us to increase our income," he says.
Gope adds that there is a strong demand for his produce in the local market due to its high protein value and that is also sent to neighbouring states of West Bengal and Bihar.
Senior government officials said that they have a plant for feed production and fish health levels are encouraging.
"We do not face any serious disease issues as the water quality is good. During winters, there are negligible problems. The mortality rate is just 4-5 percent of the total production. But poaching is a serious issue here. We try to maintain strict monitoring but still it happens. Farmers also do vigil at nights to ward off the poachers," adds Pradeep Kumar.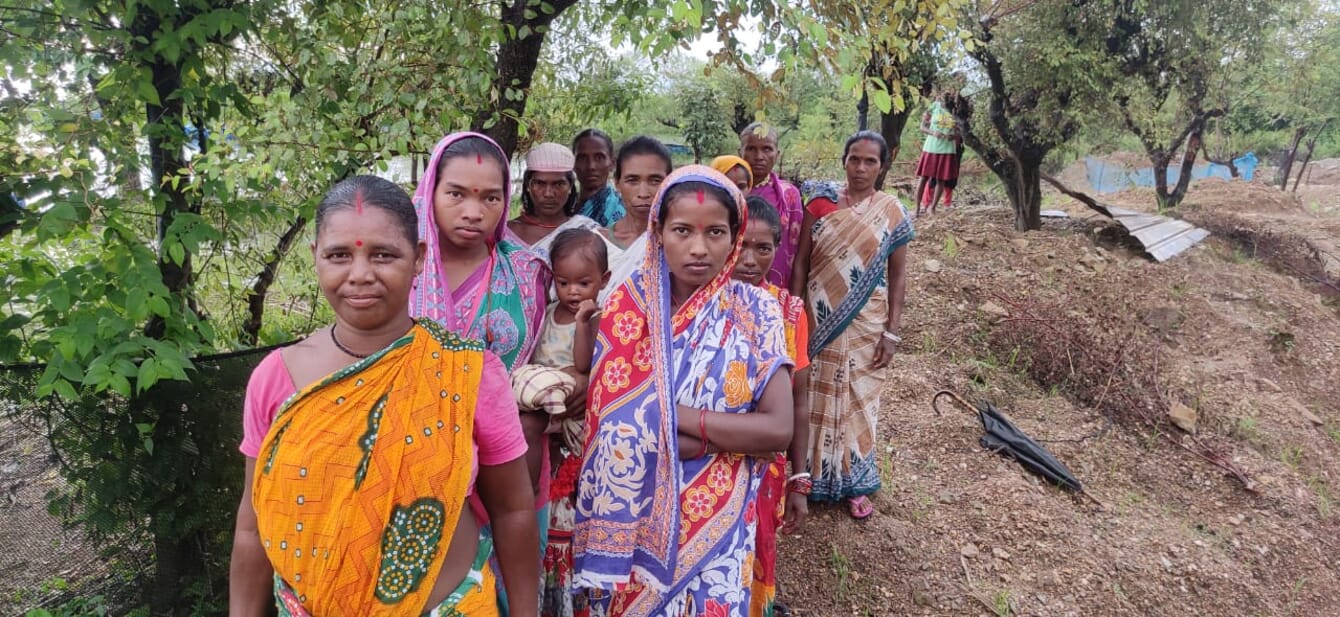 Empowering women
The local fisheries department also began promoting the empowerment of women as carp farmers in the corners of the reservoir last year.
The department distributed over 1,000 fingerlings of rohu (Labeo rohita), catla (Catla catla) and mrigal (Cirrhinus cirrhosus) to around 700 women living across tribal villages around the reservoir.
"The department gave us over 100,000 fingerlings but we procured another 15,000 fingerlings after we realised that fish farming has such huge potential. The cages here are enclosed with bamboo structures. The fish have grown in size and we can harvest them whenever we need cash for our household or fund the education of our children. It is like an ATM for us," chuckled Seemati Majhi, 35.