Bridging a gulf in the perceptions of aquaculture
Following the designation of aquaculture opportunity areas in the Gulf of Mexico and off California, Neil Anthony Sims, head of Ocean Era and one of the trailblazers of the offshore aquaculture sector, explains to The Fish Site why the opportunity needs to be taken.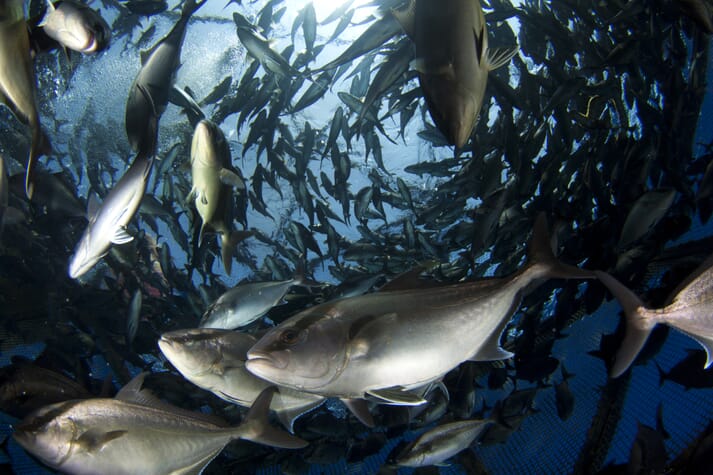 Can you tell us a little bit about your background and what drew you to aquaculture?
I trained as a marine biologist, and early in my career I was involved in fisheries management and research in a small island nation in the South Pacific. For fisheries such as giant clams, trochus snails and pearl oysters, it was abundantly clear to me, very early on, that simply viewing marine organisms as an extractive resource was wrong-headed, and limiting. To increase productivity of our waters, to restore the ocean's bounty, we needed to be nurturing that which we desired. We needed to be not just taking, but also giving back.
What is Ocean Era hoping to achieve in the Gulf of Mexico?
We see the Gulf of Mexico as the proving ground for responsible offshore aquaculture in the United States. There are vast expanses of water in the Gulf in the right depth and water temperature profiles, located close to consumer markets, and there is already an established seafood industry infrastructure – boats and docks and processors and distributors who are hungry for more product.
The goal for the Velella Epsilon project is to pioneer the permitting process for offshore aquaculture in the Gulf. Gaining social licence is key – we want the support of the local fishing and boating communities. In previous iterations of the Velella projects in Hawaii, the local fishing community was highly supportive, and greatly enjoyed the fish aggregation device (FAD) effects – catching tuna, marlin and mahimahi in profusion around the offshore arrays. We want to now be able to demonstrate these potential benefits to the fishing community in the Gulf.
What have the main challenges been to date?
Any pioneering process faces a number of challenges. What we are doing here is blazing a trail. And so we understand that the process is slow, and we need to be more careful and considerate in our consultations with the community. But this is what we had expected, and it's what we accept, as pioneers in this space.
What has your experience of farming kampachi off Hawaii taught you?
It has been a true privilege to be part of establishing the offshore aquaculture industry in Kona. As a biologist and a conservationist, it is deeply satisfying to be able to grow these phenomenal fish, and to bring this newly farmed species to market. Kampachi are a beautiful fish; they are nutritious and delicious, they grow quickly and convert efficiently. We have been able to grow them from egg all the way through to harvest size, first in the hatchery, and then the open ocean. We have shown that we can do this with no negative impact on the water quality or the surrounding ocean sea floor. This minimal impact has been validated by extensive monitoring around the Hawaii offshore fish farm site. The Kona boating fishing and diving communities now accept the offshore fish farm as a true asset.
What have been the most significant legislative/executive/judicial developments in recent months?
The recent Executive Order from the White House has been helpful, primarily in drawing attention to the need for a better regulatory framework for offshore aquaculture in US Federal waters. But it is just an Executive Order, and these can be overturned. To truly provide the robust framework that the industry needs to be able to move forward confidently, these changes needs to be incorporated into a legislative framework. The AQUAA Act, which has been introduced in the House, and previously the Senate, would be tremendously helpful in providing an overarching national framework for industry development in a responsible, consultative manner.
How have you been able to sustain your enthusiasm for your projects, despite the hurdles and regulatory uncertainties you face?
We in Ocean Era have a very keen sense that we are on a mission. Expanding the production of nutritious seafood is a public health imperative, and an environmental imperative. For us to be able to feed 9 billion people with the animal protein that we need, while still preserving our terrestrial environment and climate, we must transition more of our food production systems towards the ocean. This need is now recognised by the leading science-driven environmental NGOs – such as WWF, Conservation International, The Nature Conservancy, and (most recently) the Environmental Defense Fund. The United Nations High Level Panel on Oceans and Climate Change also recently made the same determination. There is now an abundance of science that demonstrates that we can expand offshore aquaculture in a minimally impactful manner.
We therefore believe that this industry absolutely must grow to fulfill its potential. It is simply a matter of time and perseverance. With such a sense of calling, who could possibly flinch in the face of a few naysayers?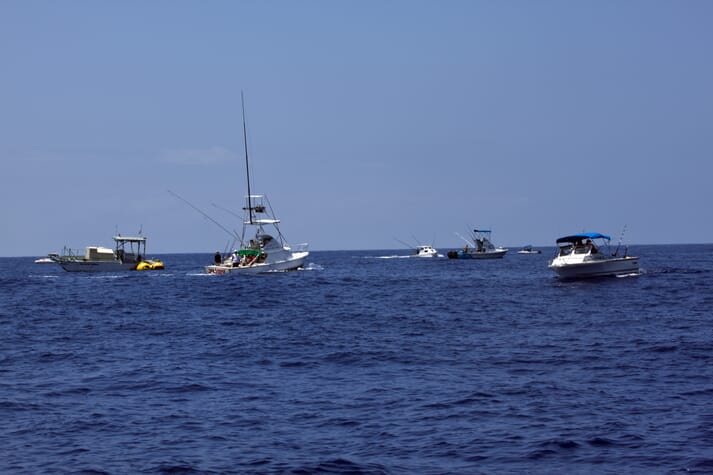 Are there any figures / projects in global aquaculture that you've found particularly inspirational?
Many come to mind – but let's focus on a few that highlight wild fish stock limitations, consumer health, planetary health and the offshore potential.
For wild fish: Myers and Worm (2004) highlighted the limitations of continued reliance on wild fish stocks, concluding that over 90 percent of big fish – tunas, marlins, swordfish and such – were already gone from the oceans.
For consumer health: Mozzaffarian and Rimm (2006) underscored the need to encourage US consumers to eat more seafood. This study concluded that Americans should double their seafood consumption, to an average of two servings of oily fish per week. This increase would result in a 17 percent reduction in overall mortality. Seventeen percent fewer deaths! - this is up there with seatbelts and smoking in terms of a public health imperative.
This finding therefore frames the issue of aquaculture squarely as a moral question. We must be encouraging more consumption, and we need to farm those fish! Those who would engage in fear-mongering, to dissuade Americans from eating farmed seafood, therefore have the same moral tenure as tobacco company executives in the 1970s.
For planetary health: in 2011 , the Worldfish Center and Conservation International published their Blue Frontiers study that had looked at the overall footprint – land use, freshwater use, greenhouse gas emissions, etc - of various animal protein production systems, through comprehensive lifecycle analysis. The study concluded that hands down, far and away, aquaculture was the least impactful form of animal protein production. If we truly care about our planet and our climate, then we must eat more farmed seafood.
For the potential upside: Gentry, et al., (2017) concluded that to expand offshore aquaculture to produce the same volume of seafood as is currently taken by the entire global wild catch sector, would require 0.015% of the ocean's surface area. This is about the same as the area of Lake Michigan.
How would you like to see the US aquaculture sector develop over the coming decades?
Am I allowed to dream? Ideally, I would like to see public policy makers, the environmental community, commercial fishing interests and coastal communities, recognise the science and the common sense of responsibly expanding offshore aquaculture in US Federal waters. I would like to see broad consensus amongst all ocean stakeholders that offshore aquaculture must be an integral part of better public health, healthier coastal communities and a healthier planet.
Will the recently announced aquaculture opportunity areas (AOAs) – in the Gulf of Mexico and off California – help the sector to realise its ambitions?
I see this as the start of a healthy consultative process between the multitude of ocean user groups, which is an essential part of any comprehensive marine spatial planning process. My understanding is that AOAs will identify those areas which are most suited for aquaculture, but this will not change the regulatory requirements for permitting or monitoring of any offshore operations.