This week the International Commission for the Conservation of Atlantic Tunas (ICCAT) approved a gradual increase of the total allowed catch (TAC) of bluefin, which translates into 28,200 tonnes in 2018, 32,240 tonnes in 2019 and 36,000 tonnes in 2020.
However, the member organisations represented by Europêche have unanimously described these results as disappointing. Particularly, concerning the TAC for 2018, the entire sector expected to reach 32,000 tonnes in view of the positive scientific data for bluefin stocks.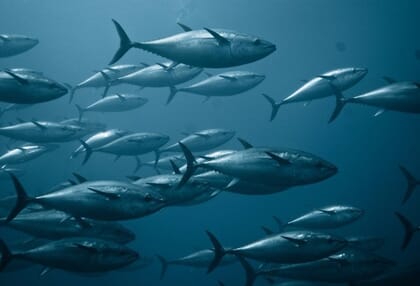 Likewise, Europêche believes that the EU has not been able to strike a balanced agreement since, besides not having achieved the desired TAC increase, ICCAT did modify the quota allocation scheme among the contracting parties to the detriment of EU operators.
According to Javier Garat, President of Europêche: "This change in the distribution system means that the rest of the countries will receive more quotas at the expense of the quotas of the Europeans. The European Commission has not been able to adequately defend the interests of the EU and its fishermen, demonstrating that their strategy has been wrong."
According to Europêche, although EU countres will have a quota of around 15,850 tonnes in 2018, its catches will decrease by 2.4 percentage points. It is foreseeable that the reduction will be even more pronounced in 2019 and 2020, being a decrease of 5.2 and 6.3 percent respectively, in favour to third countries, such as Algeria, Turkey, Tunisia, Egypt or Albania.
Finally, the sector says that it fails to understand why, in light of the data presented by the scientific committee, ICCAT has decided not to replace the existing recovery plan with a management plan for eastern bluefin tuna. However, there is a commitment to do so by 2019.
Garat declared: "A decade ago environmental groups were warning that Atlantic bluefin tuna was at risk of extinction unless a total ban on commercial fishing was put in place. This was far from being true since it was a problem of excessive fishing effort. In fact, today, only 10 years later, due to the joint efforts of fishermen, scientists and governments, the stock abundance is estimated to be at least twice as large as in 1950, which was considered already a historical record. In this context, there was still room for a higher TAC. Our fishermen have faced hefty cuts over the past years in their quotas which led to a successful recovery of the stock; yet again their efforts are not duly rewarded by the international community."