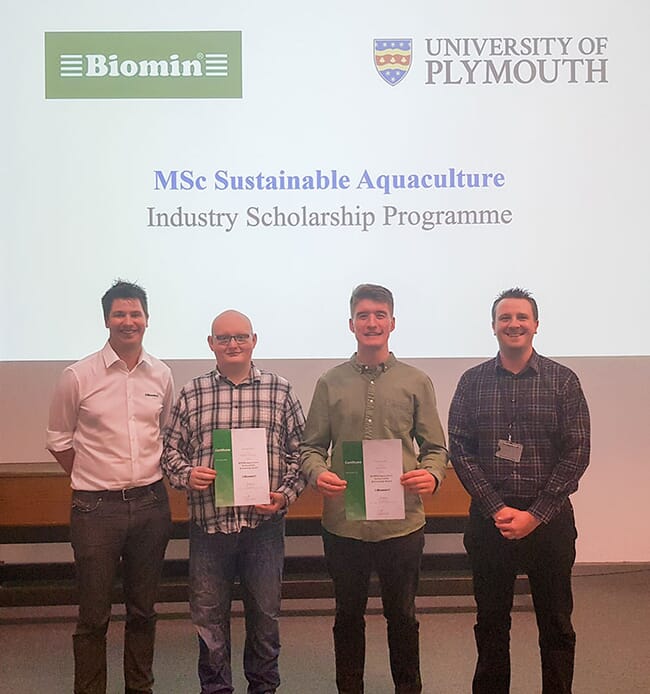 "In the light of consumer trends, disease mitigation and the reduction of fishmeal in aquatic nutrition, sustainability is quickly becoming a key topic among aquafeed and aquaculture producers globally," observed Plinio Barbarino, head of global product management gut performance at Biomin.

Through better management of water, feed and medicines, sustainable aquaculture can meet the growing demand for seafood while minimizing environmental and social impacts.
"Using innovative natural technologies we can bring scientifically-proven improvements to the health and growth of aquatic species, thereby supporting the industry's profitability, reducing the need for antimicrobial or chemical treatments and enhancing the environmental footprint of operations," he added.
Nurturing future talent
Biomin is committed to scientific innovation in the field of animal nutrition for both terrestrial and aquatic species.
"Working closely with leading institutions on research projects and encouraging students to enter the field are a part of how we are able to maintain our competitive advantage when it comes to research & development," commented Dr Benedict Standen, product manager at Biomin.
"It's something I've experienced firsthand as a doctoral student and as a member of the Biomin team," he added.
"We appreciate the valuable research co-operations that we have with leading academic and research institutions such as the University of Plymouth and congratulate the winners of the Biomin Aquaculture Sustainability Scholarship Award," concluded Dr Standen.
Dr Daniel Merrifield, associate professor of fish health and nutrition at the University of Plymouth's School of Biological and Marine Sciences commented: "Support from leading companies such as Biomin help to foster a close relationship between academia, education and industry. Our MSc Sustainable Aquaculture students benefit greatly from our long-standing relationship with Biomin through generous scholarships, provision of resources, supporting student research projects and sharing of expertise through the contribution of guest seminars and lectures."