The testing platform has been developed by Orivo in collaboration with BioMar, who believe it will help to improve the transparency and traceability of the seafood value chain.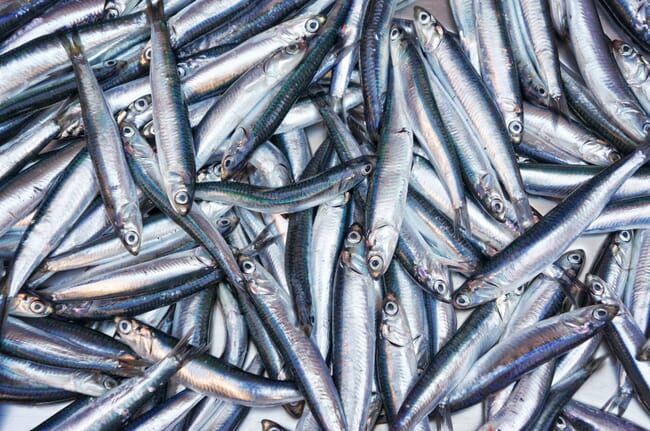 In the last 15 years BioMar has improved the sustainability profile of their sourced fisheries by supporting science-based certification schemes - such as IFFO RS, MSC and ASC - and by developing alternative raw materials, such as vegetable protein and microalgae for marine omega-3s. Supporting the development of DNA-testing of marine ingredients is the next step in the company's commitment to responsible sourcing of marine raw materials.
"Reports of fraud in many of the world's largest seafood markets highlights the importance of accurate and reliable traceability data throughout the value chain. BioMar will now be able to genetically test whether the species composition in a sample of raw material matches the reported composition on the traceability certificate. BioMar has a great deal of trust in our suppliers and understands that both have a responsibility as stewards of the ocean. As such, we expect this new DNA-based test to play a crucial role in efforts focused on building consumer and stakeholder trust," said Vidar Gundersen, sustainability director at BioMar Group.
After several years of dedicated R&D effort, the system has been thoroughly tested and optimised to produce reliable, accurate, and reproducible results. The test will be commercially available from 1 January 2020.
"To have BioMar, one of the largest and most innovative aquaculture feed producers, join as our first client in this area has been key. We greatly appreciate the patience and faith they have shown during the development and testing stage of the technology. Their long-term commitment to this project is a sign that the service we are now providing is of value to the feed industry, and we hope this is just the beginning of a long and fruitful collaboration," says Svein Erik Haugmo, CEO of Orivo.
Haugmo also reveals that Orivo is looking to increase their footprint in the feed industry.
"Together with BioMar we have started working on selected feed ingredients, but these represent just a small part of the many industry-specific issues which we think can be solved with our technology. We are currently working very hard on developing tests that can address all of these issues, and we plan to launch these consecutively in the near future, as soon as they are ready for the market," continued Haugmo.
Orivo offers subscription programmes with random analysis and mandatory next-level-in-value-chain checkpoints, batch certifications, product verifications (with the possibility of using the verification logo on the label), as well as product screening and benchmarking. All services have special sampling routines solving third party sampling challenges. Eventually there will be a wide range of offers servicing different value chain actors – including retailers and consumers.